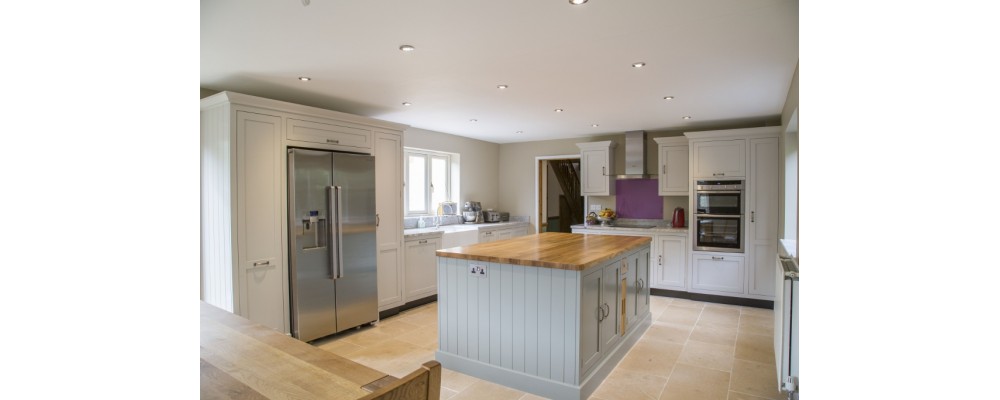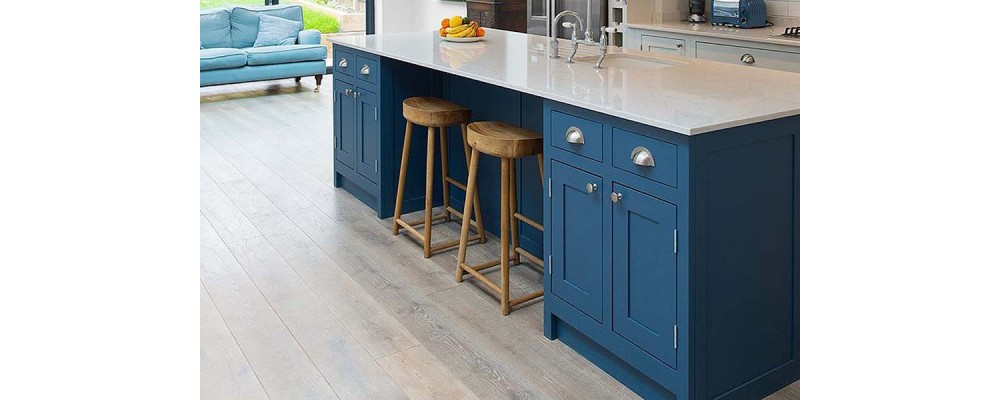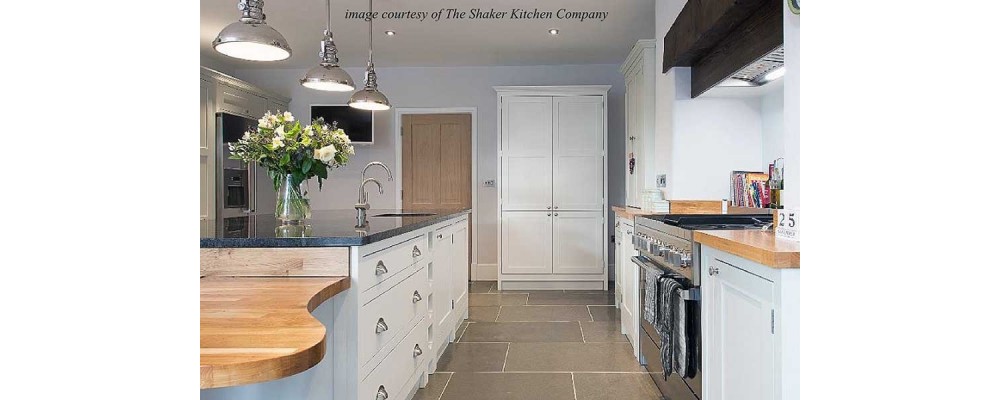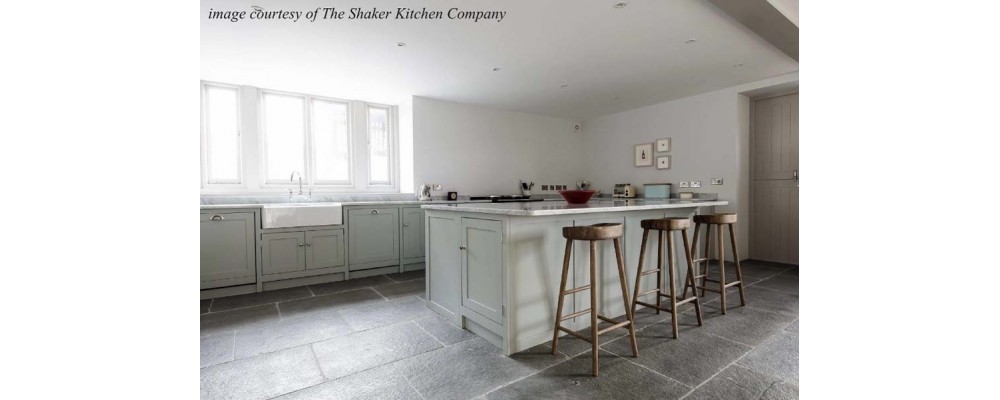 The beauty of nature lends itself perfectly to any kitchen design theme – from elegant stone to rich oak. And there are many ways you can incorporate natural materials in your kitchen, whether flagstones for your floor, wooden counter tops or simple touches like potted plants.
The warm welcome of nature
Natural materials automatically make us feel connected to the outdoors, so it's no wonder the kitchen design theme of 'bringing the outside in' is still going strong. And your kitchen flooring is a perfect way to embrace nature's beauty.
The versatility of these wonderful materials allows you to add your own personality and style. Choose natural elements that incorporate your style and connect you to your interiors, to create comfort and peace. Natural stone flooring is a stunning and highly practical choice for your kitchen design. Whether flagstones, limestone or marble, each of these beautiful stones incorporates nature's tough and textural elements.
A world of nature-inspired opportunity
One of the many exquisite things about natural materials is there is so much choice – from stone flooring to oak flooring, and porcelain tiles in fabulous stone and wood effects. And using natural materials in kitchen design can be even further enhanced with the beauty of natural light or clever artificial lighting, to create an even more gorgeous feel to the space.
Even if you don't want to change your kitchen design, or want to stick with the practicality of man made materials, you can give it a natural face lift by adding some little natural features – perhaps wooden door handles or a cosy wooden rocking chair.
Effortless beauty with natural materials
One of the many fabulous things about natural materials is they work with anything. The epitome of style is to mix and match textures, colours and materials. Think stone flooring with wooden worktops, think brick-effect porcelain tiles alongside oak flooring.
Experimenting with a mixture of materials in the kitchen allows for a lovely combination of man made and natural, creating added interest, practicality and style. You can use natural materials to co-ordinate or contrast floors and work surfaces, but always choose non-porous, such as natural stone that's been treated or porcelain tiles.
Natural stone flooring for the perfect kitchen design
With the trend for bringing natural stone into the home, the gorgeous, textural elements of stone tiles, such as limestone, flagstones and travertine, sit beautifully within both modern and traditional kitchen designs. While sleek styling and clean lines remain popular, textured stone flooring is a fundamental pairing, for added interest and flavour.
Stone tiles offer a fabulous rustic appearance and non-slip qualities, which is ideal for busy kitchens and family homes where safety is key. Stone flooring, such as limestone, offers a versatile, durable and aesthetically pleasing flooring solution for any kitchen design. With a range of styles and textures, stone flooring is extremely robust and easy to look after, so perfect for areas of high traffic and a kitchen floor that will really last.
Gorgeous engineered oak flooring
The versatility of wood makes it a great kitchen flooring choice. Rapidly increasing in popularity is engineered oak flooring – for the glorious look and feel of a solid wood floor, with extreme durability and ease of care. As a natural wood floor, combining timber veneer with a hardwood base, it's more stable than solid wood, with no swelling or movement. Engineered oak flooring delivers a wonderfully authentic look – from rustic and antique styles to contemporary, the delicate oak grains and stunning finishes offer a striking nature-inspired backdrop to any kitchen.
Another exquisite man made option is porcelain tiles. Our stone effect porcelain tiles are truly outstanding, replicating the distinctive characteristics of wonderful natural materials. For impact with high durability and affordability, using stone effect porcelain tiles is a fantastic way to create the authentic feel of a natural stone floor. And for the marvellous charm and character of timber, with less maintenance or movement than real wood, our wood effect porcelain tiles are perfect, with delightful replications of all the beautiful tones, natural grains and knots.
At Beswickstone we have a stunning range of kitchen flooring to help you create a fabulous, nature-inspired kitchen. Visit our Cirencester showroom today, or order a flooring sample online.