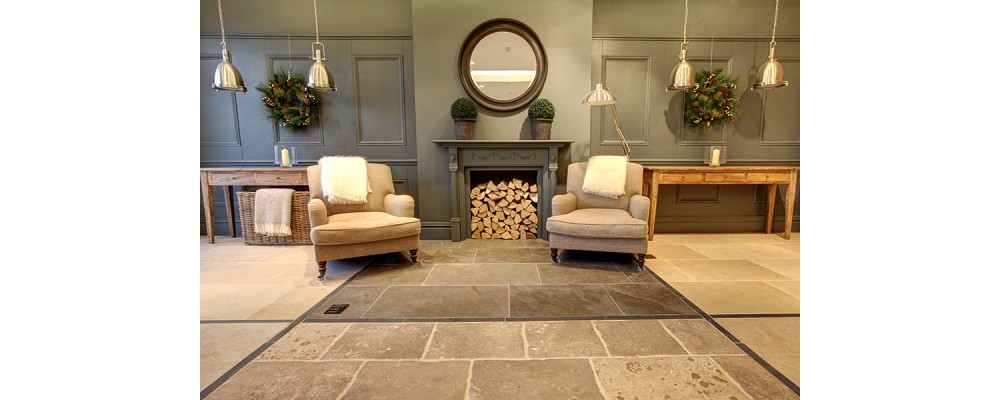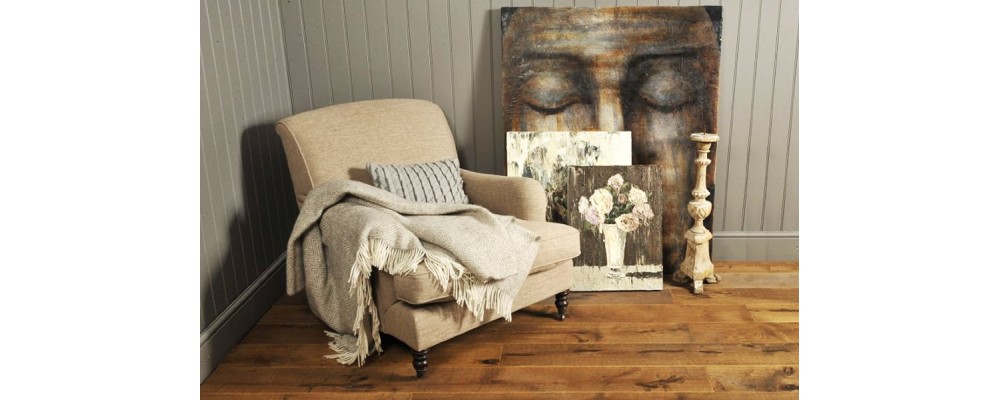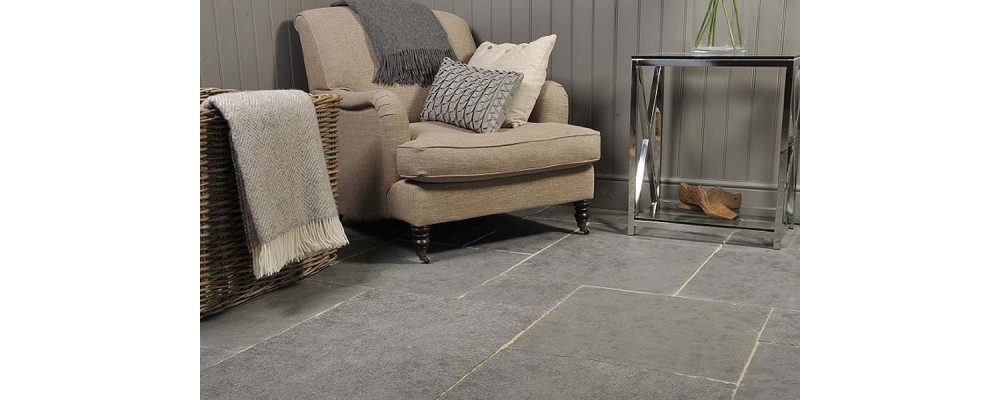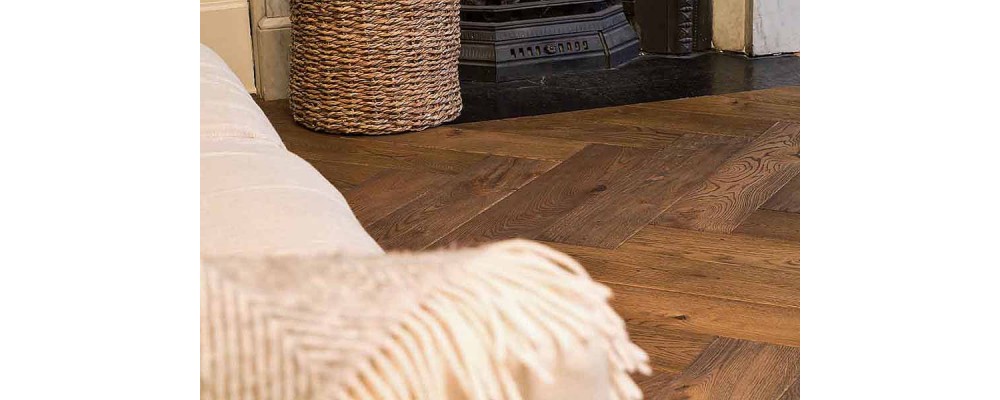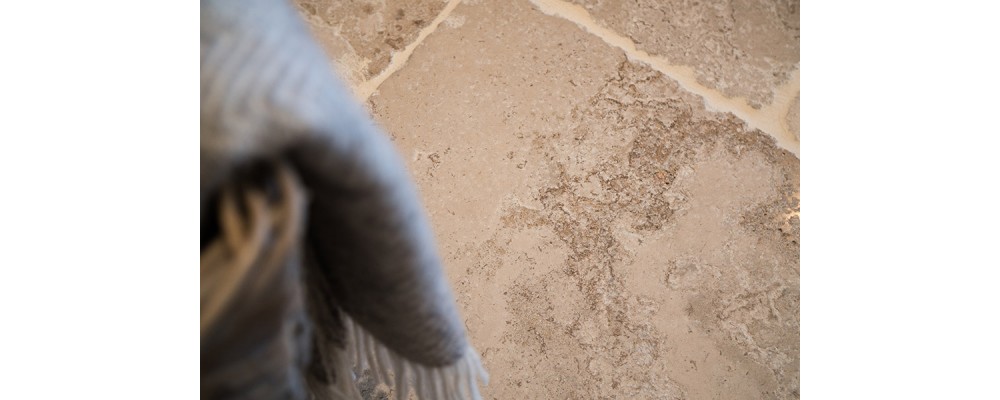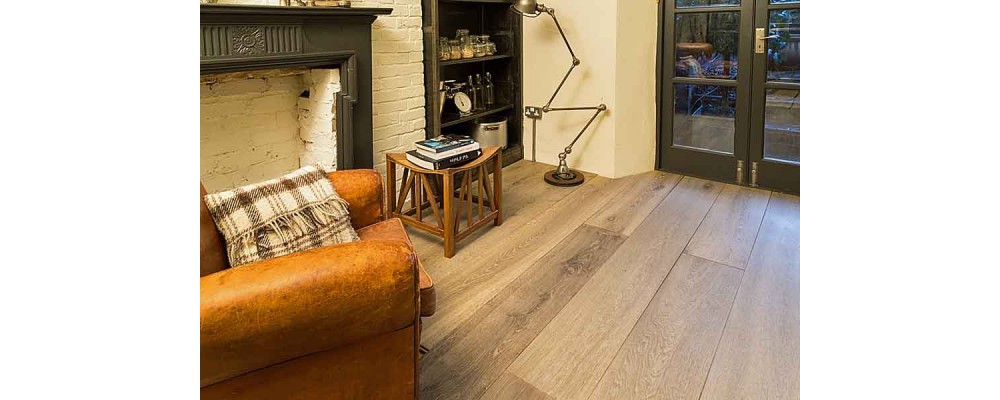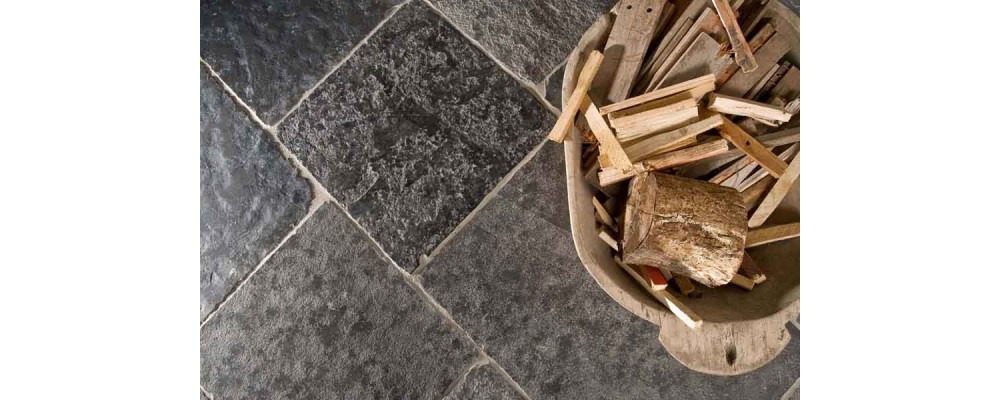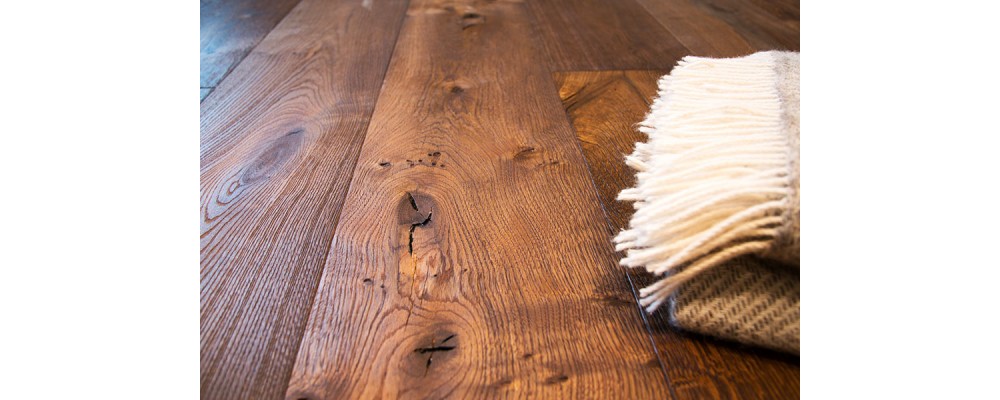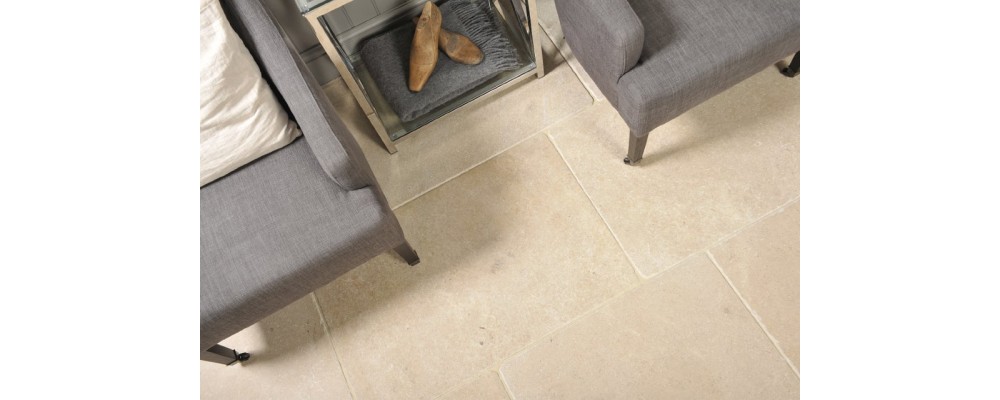 Period flooring is a highly chic way to bring a traditional, rustic feel to any room, without completely restyling the whole area. From natural stone flooring to vintage floor tiles, as well as engineered wood in the style of reclaimed oak flooring, recreating the grace and style of period homes is highly achievable – whatever era your property originates from.
The elegance of natural stone flooring
Natural stone flooring is an ideal way to channel period interiors into your home. Equally as perfect for country period flooring as contemporary, limestone and flagstone flooring offer endless possibilities when it comes to style, colour and effects, as well as undeniable practicality too.
Stone flooring is highly durable, needs very little looking after and certainly never looks out of place in a country or period home. Full of character and available in a wide variety of finishes, natural stone flooring is a timeless choice. Aged stone tiles sit fabulously within a traditional setting, as well as bring authentic charm to more modern rooms. From tumbled aged flagstones for a delightful antique feel, to contemporary dark and polished, there's no denying the versatility of natural stone flooring.
Engineered oak flooring for beautiful authenticity
Antique engineered oak flooring brings a wonderful sense of warmth and character to any room, as well as extreme durability and value for money.
Lending itself perfectly to period interiors, with inherent textural characteristics, aged oak flooring looks stunning with a distressed finish, and herringbone oak flooring offers a fabulous traditional look. For a more retro, contemporary feel, whitewashed engineered oak flooring can add sophistication, and the use of wide boards can effortlessly enhance a smaller space. Or for a fabulous Edwardian feel, use highly polished oak flooring.
Patterned and coloured period tiles
Porcelain tiles offer a host of possibilities for styling period homes. With so many tile patterns, laying patterns and colours available, you'll be spoilt for choice when it comes to porcelain flooring for period interiors.
You can create different effects, depending on how you lay the tiles, and parquet porcelain tiles, natural stone and wood-effect tiles are another stylish way to bring period living into your home. Whatever feel you're after – be it Victorian, Edwardian or Art Deco – with porcelain tiles it's easy. Decorative tiles are also a fabulous way to create a cost-effective and original look, perhaps bordering a feature fireplace or getting creative with a unique splashback in a bathroom.
At Beswickstone we have a fantastic selection of stone flooring, engineered oak flooring and porcelain tiles to help you create your perfect period interior. Visit our showroom in Cirencester today to see our full range.