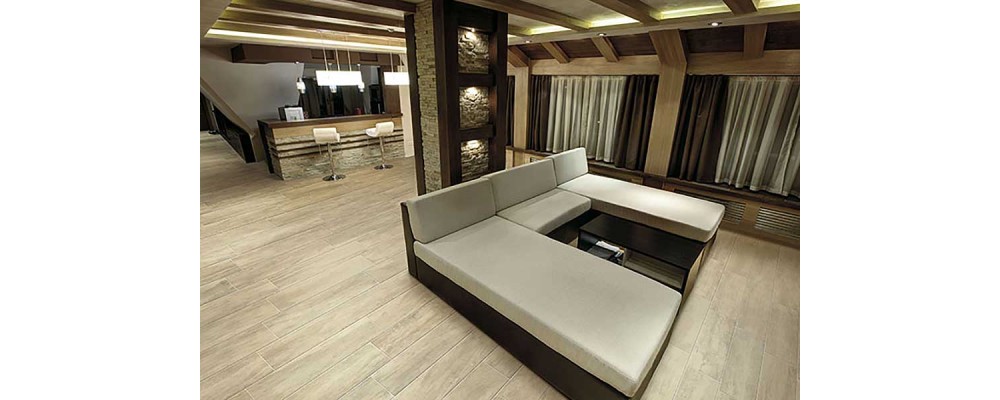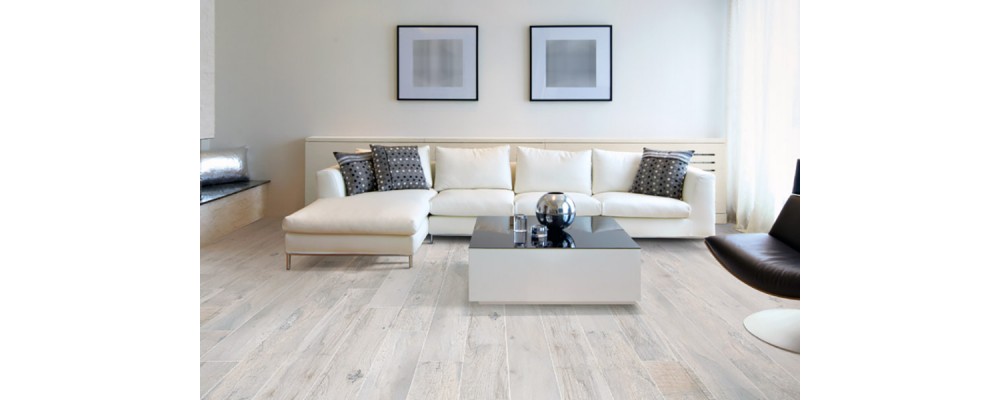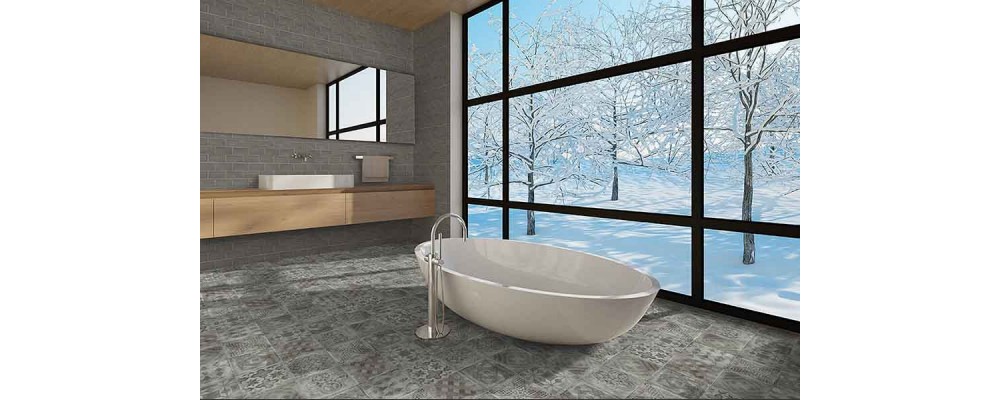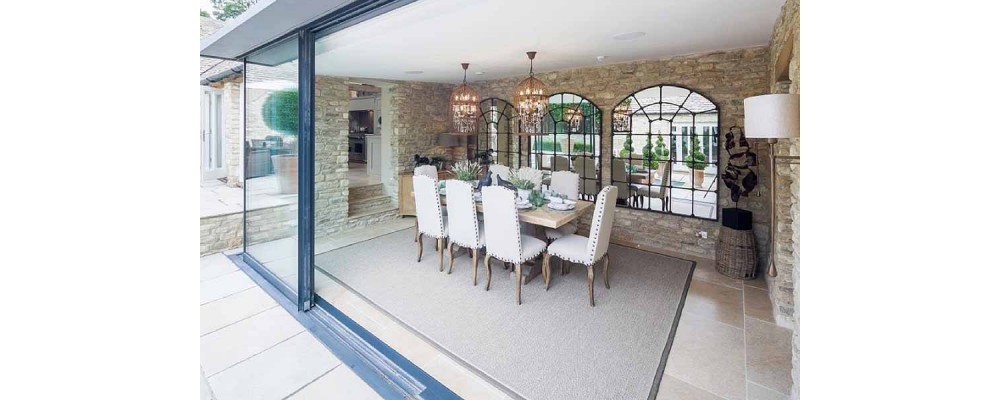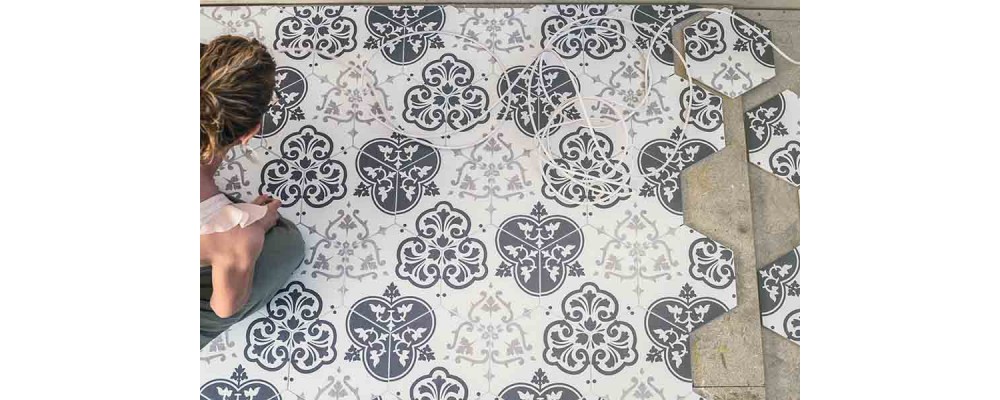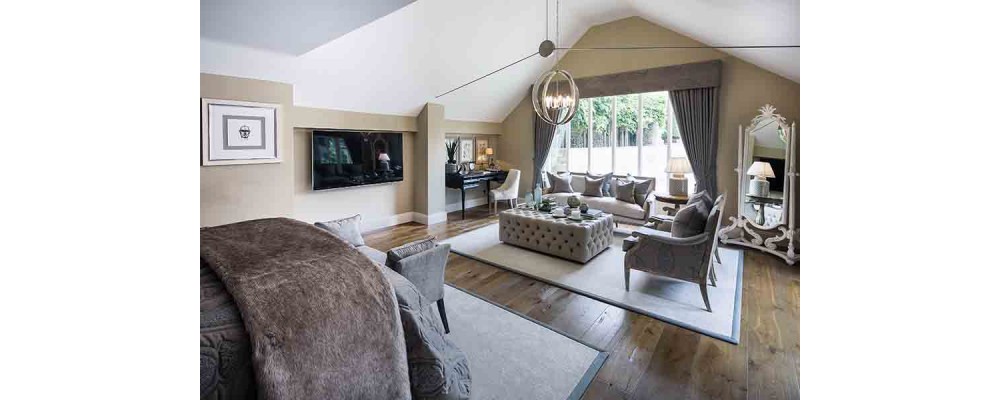 As we welcome the New Year, we take a look at the biggest flooring trends set to be taking interior design by storm in 2016.
While flooring has always been a consideration, this year it's set to be one of the most prominent ways to create a feature piece in the home. No longer is the bathroom just somewhere for ablutions, nor the kitchen simply the place to prepare dinner – both are now becoming as important as any other area of the house when it comes to design, style and statement.
'Bringing the outside in'
Image by Tony Mitchell
The keyword for this year is nature. From wood to stone, from bathroom floors to kitchen worktops – 'bringing the outside inside' is THE trend for 2016.
Never before have wooden flooring and natural stone floor tiles looked set to hold such an important position in interior design trends. While wood and natural stone has been a popular choice for many years, both are now emerging as a must-have addition to any design, for any room in the house.
Whether limestone, flagstone or travertine, each of these beautiful stones incorporate nature's tough and textural elements. And natural stone tiles that can be used both internally and externally are the ultimate way to create a seamless transition to an outside living space.
Contrasting themes
One of the many beautiful things about wood and natural stone is they work with anything. And THAT'S the key. The epitome of current style is to mix and match textures, colours and materials. Think marble with metallic, painted surfaces with textured wood, natural finish stone and even concrete. Moving away from the traditional idea of 'matching', contrast will be key, all the while embracing nature's wonder. While sleek stylings and clean lines will remain popular, they will be paired with wood and stone flooring, to create a sense of effortless beauty.
Engineered wide-plank wooden flooring
Over the last couple of years, the demand for engineered wood flooring has increased dramatically and this will continue, as many choose this over real wood for its durability and low maintenance. Demand will continue to gravitate towards wide, long-plank and multiple-sized wooden flooring. A buzz word for 2016's interior design considerations is 'smacious' – the transformation of small spaces to make them feel spacious. With designs moving heavily towards transforming the smallest of spaces for luxury – both with space-saving ideas and bespoke solutions – wide-plank wooden flooring will definitely be a prominent choice.
Textured natural stone tiles and wooden flooring will be more popular, as people desire to achieve a rustic and worn look from a new floor. While the classic look of herringbone and chevron are starting to make a comeback, for their ability to create instant character and interest.
Statement tiles and timeless colours
Whether wall or floor, inside or out, statement-making porcelain and ceramic tiles will continue to feature heavily as a way of bringing personality to the home. We will be introducing some stunning new porcelain tiles this spring to complement our current and highly popular wood effect floor tile and geometric printed porcelain tile collections.
In terms of colour, grey is the palette for 2016, for both walls and floors – all around the house. Darker shades are very on-trend for creating a tranquil feel of luxury and relaxation, while interior designers also predict a rise in demand for lighter wood flooring tones, particularly white washed, for low-key elegance.
To see our full collection of wide-board engineered oak flooring, natural stone floor tiles and beautiful porcelain tiles visit our large showroom in Cirencester, or click here to order a sample.