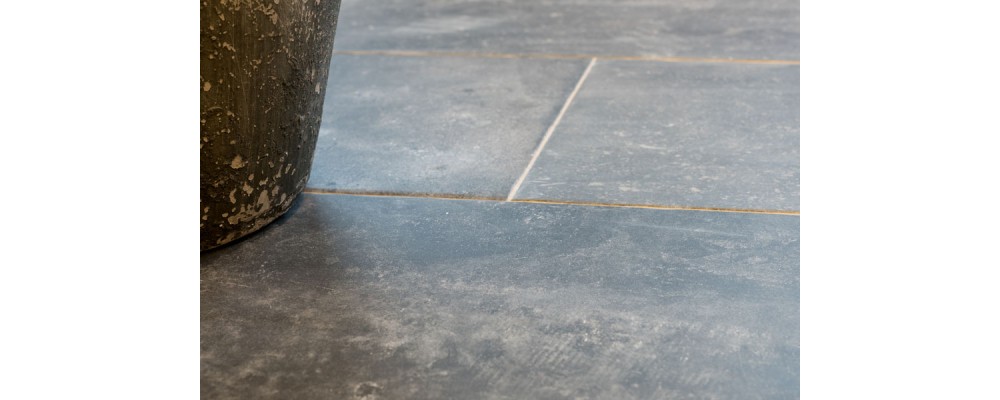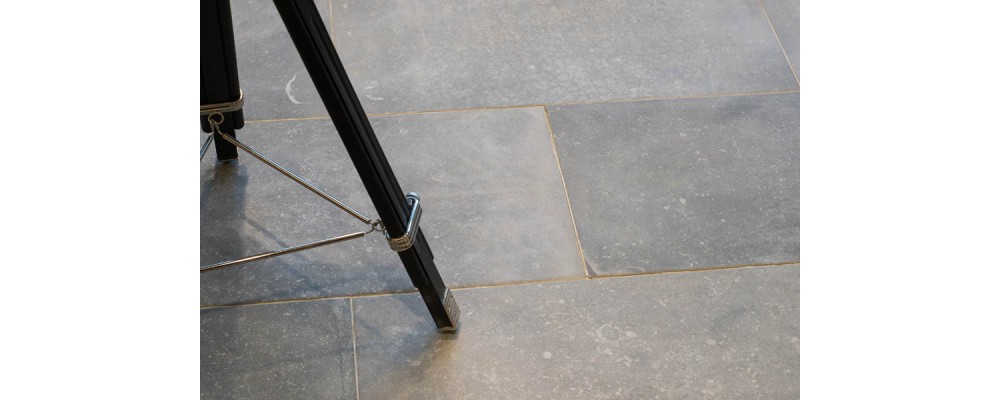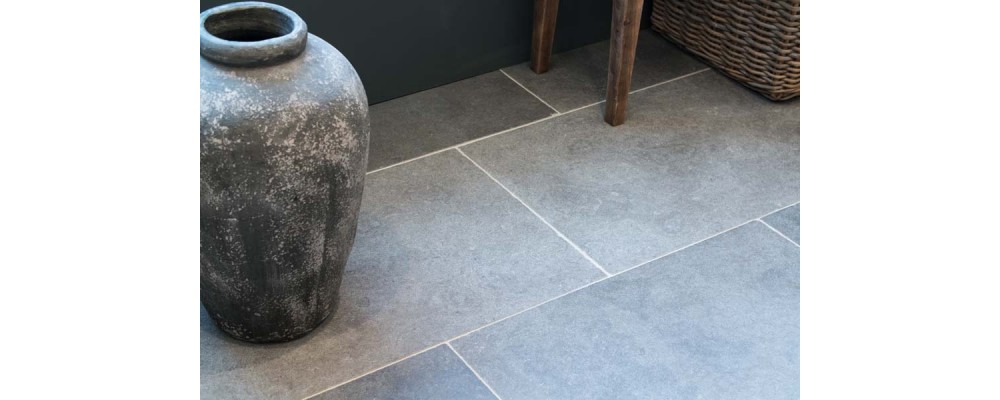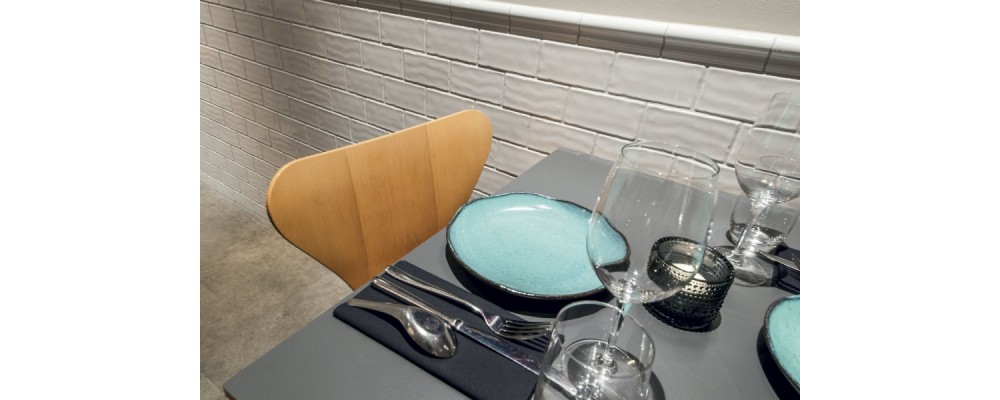 This year we're already seeing the emergence of a whole new and exciting colour palette, when it comes to interior design trends. And at Beswickstone, our fabulous ranges of flagstone flooring, oak flooring and porcelain tiles perfectly embrace these wonderful new tones – from gorgeous greys and blues to artic neutrals and wild browns.
So, let's have a look at the colours we'll be seeing bursting into the interior design limelight in the coming months.
Beautiful blues and greys
Dulux announced their 'colour of the year' as 'Denim Drift', describing it as: "… a beautiful timeless and versatile grey-blue that takes on a different characteristic depending on how it's used, perfectly capturing the mood of the moment and embodying our lives for 2017".
Our magnificent Belgian Bruges Blue can help create the perfect backdrop, setting a delightful scene of restfulness. These stunning limestone-effect porcelain tiles offer a flawless reproduction limestone floor, with all the benefits of porcelain. Perfect for a bedroom or bathroom, these tiles make for a great, liveable environment that's right on trend.
Highly sophisticated and exceptionally versatile, our mid blue-grey Old Heritage limestone flooring has been hand distressed for a delicate, aged finish, and has enchanting highlights spanning silver through to charcoal. Extremely adaptable, this limestone floor perfectly fits all life and interior styles.
The Paris Grey is a splendid new addition to our limestone flooring range. The subtle worn look and smooth face works equally as well within a modern property as it does an older one. For a floor of exquisite charm and character, grey engineered oak is the ideal solution. With an elegant silver-grey finish, our Driftwood Grey engineered oak flooring is the very essence of rustic chic.
Natural colours for warmth and relaxation
We'll see a rise in holistic colours – think artic neutrals and wild browns. Warm and welcoming colours will be in demand, alongside natural materials for harmony and tranquillity. Our Woodland Brown wood effect porcelain tile, by its very name, a magnificent choice for a floor tone inspired by nature. The warm, milk chocolate colours effortlessly create a cosy and welcoming atmosphere. While our Deep Smoked White Washed and Oiled engineered oak has a lustrous depth of texture and colour, boasting glorious colour variations from dusky brown to warm honey.
For a glorious neutral backdrop to any room in the home, our selection of rich, glossy brick porcelain tiles are subtle yet highly stylish. The gorgeously understated Natura Brick wall tiles in grey, ivory and linen are a sophisticated choice. While the earthy undertones of our Jaipur limestone floor tiles present a truly timeless finish alongside any theme, whether contemporary or rustic, as do the lovely warm hues of the Earth Porcelain Tile.
Rich and vibrant tones
Inspired by vine-ripe fruits and a palette of 'noir', we'll see moody neutrals, golden yellows and dark tones setting a dramatic stage this year. The fabulously broody Bruges Black Porcelain is a striking stone-effect porcelain tile, with white fossils and mineral veins exceptionally reproduced. Our Black Limestone Flag creates a limestone floor of immeasurable depth and soul, while our Carbonised Engineered Oak Flooring is bold, rich, dark and sumptuous.
Bringing a whole new twist to the colour beige, our Domus Beige Porcelain stone-effect tile is a stunning reproduction of vein-cut travertine. Intriguing movement and linear markings make for a fantastic floor of drama and statement. And our classic Jerusalem Gold limestone flooring adds a spectacular finishing touch to any home, with its rich, vibrant glow, delicate fossil highlights and contrasting mineral veining.
To find out more about our complete range of limestone flooring, porcelain tiles, engineered oak flooring, wood-effect tiles and stone-effect tiles, visit our Cirencester showroom.