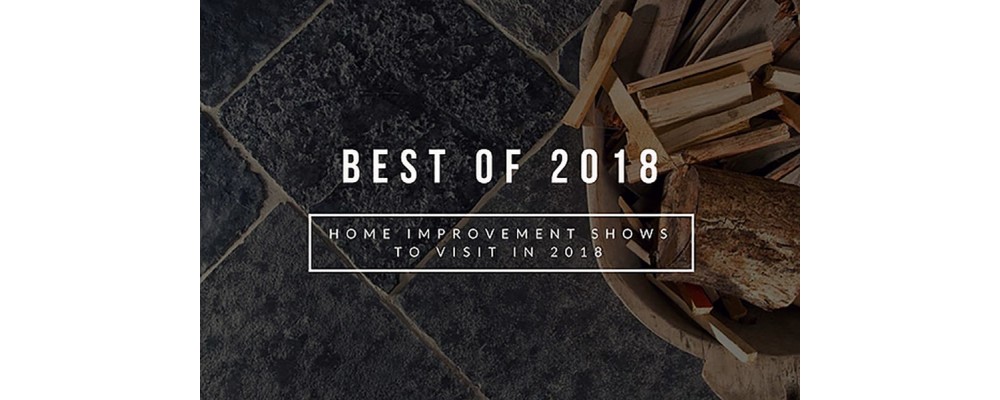 Every year, experts in design bring us a myriad of exciting new interior decorating ideas – through specialist publications, online blogs and events all around the country. And 2018 is no exception. Over the coming 12 months there are a host of live interior design shows planned across the UK, where you can see exciting new house decorating ideas encompassing everything from flooring to state-of-the-art technology.
Ecobuild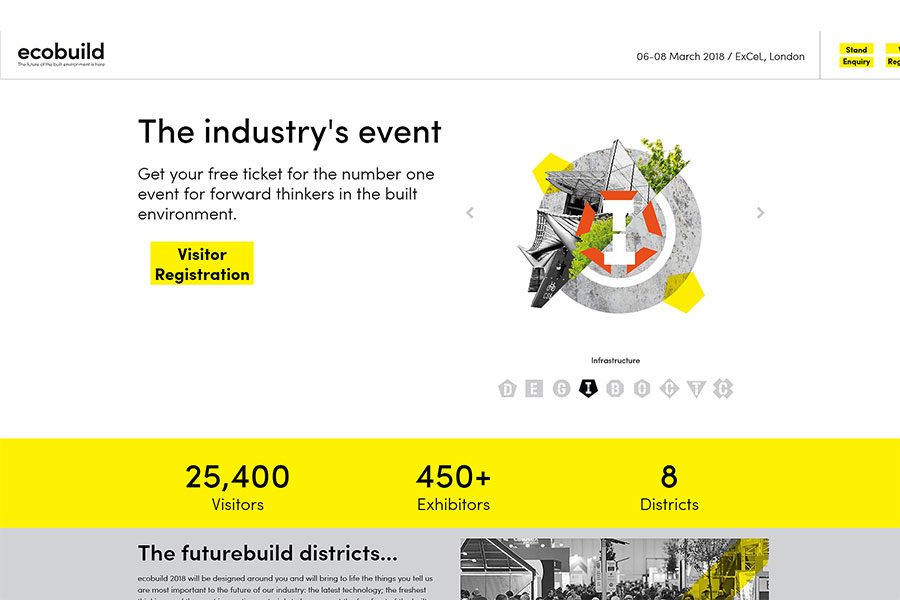 With over 450 exhibitors, ecobuild 2018 brings to life the latest technology, the freshest thinking and the most innovative, exciting and inspiring brands, companies, speakers and experiences. Providing thought provoking, valuable content and an unparalleled opportunity for sharing ideas, this event brings together the leading UK and international brands within eight curated future build districts, where visitors can discover the latest products and innovations from the very best suppliers.
March 6th to 8th, ExCel, London
Ideal Home Show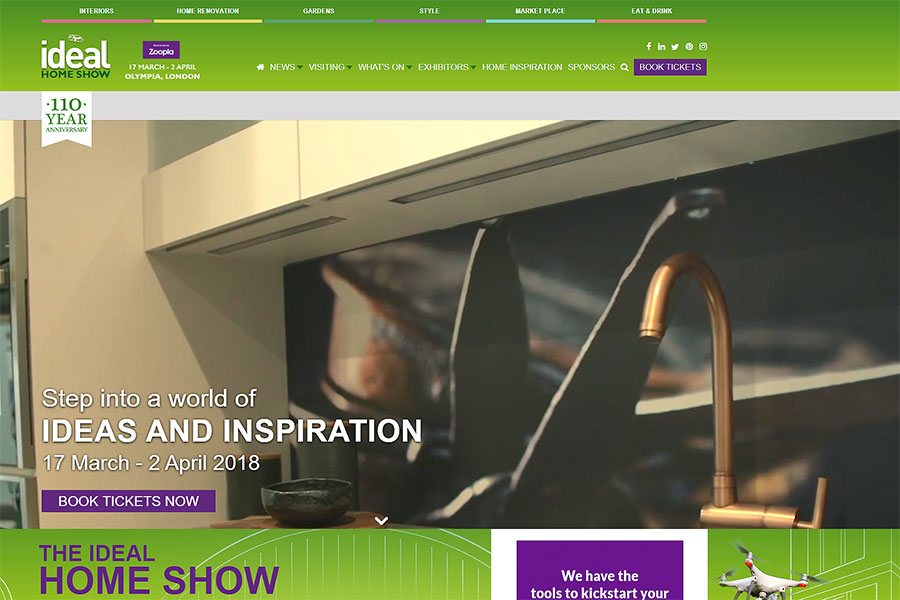 The award-winning Ideal Home Show returns to London this March, offering a world of ideas and insight under one roof. From kitchen design to fine food, from the latest in interior decorating ideas to celebrity speakers, you'll find inspiration for absolutely every part of the home. Over 17 days, visitors can enjoy thousands of things to do, see, learn, try and browse, with hundreds of exhibitors, the very latest innovations in home build and technology, live entertainment and expert demonstrations.
17th March to 2nd April, Olympia, London
Grand Designs Live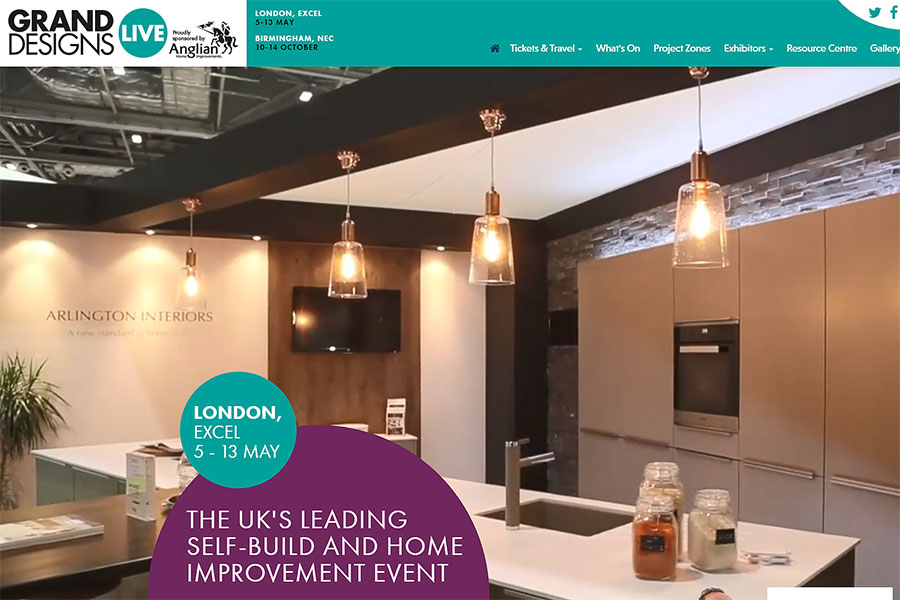 As the UK's leading self-build and home improvement event, this year's Grand Designs Live boasts six home shows. Presented by Kevin McCloud and based on the hit Channel 4 TV show, visitors will be spoilt for choice when it comes to must-have home decorating ideas. With top expert advice, exciting new product launches and specialist exhibitors, this multi-award-winning show will be bursting with inspiration for everything from contemporary gardens to bathroom design and kitchen flooring ideas.
May 5th to 13th, ExCel, London
Homebuilding and Renovating Show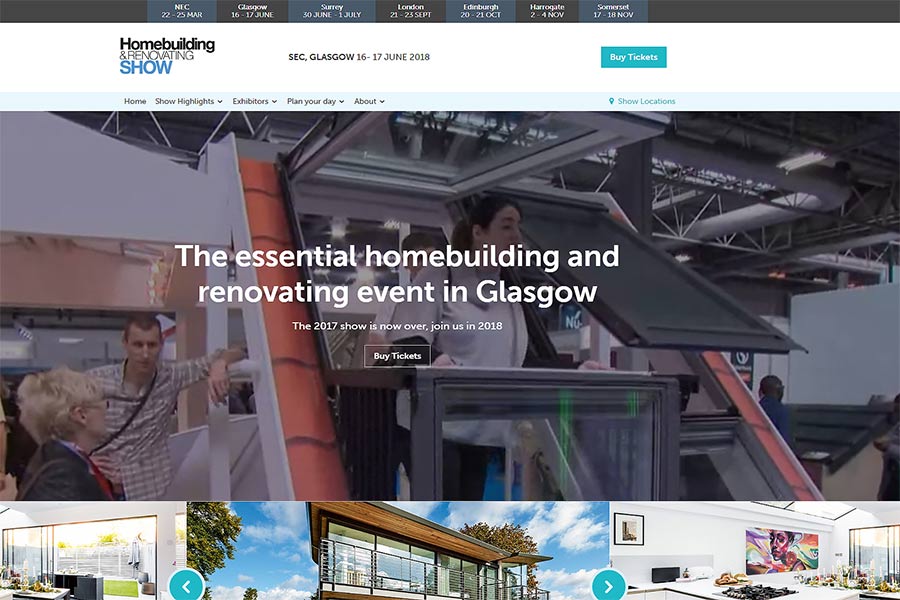 Whether thinking about starting a project or half way through already, the Homebuilding and Renovating Show is the place to go to meet the experts, see the products and bring your ideas to life. Over the two days you can enjoy theatre sessions answering common self-build and renovation questions, tailored advice from experts and thousands of new and innovative products to see, touch and compare. For inspirational home and interior decorating ideas, the Glasgow show offers everything you need, all in one place.
June 16th to 17th, SEC, Glasgow
www.glasgow.homebuildingshow.co.uk
100% Design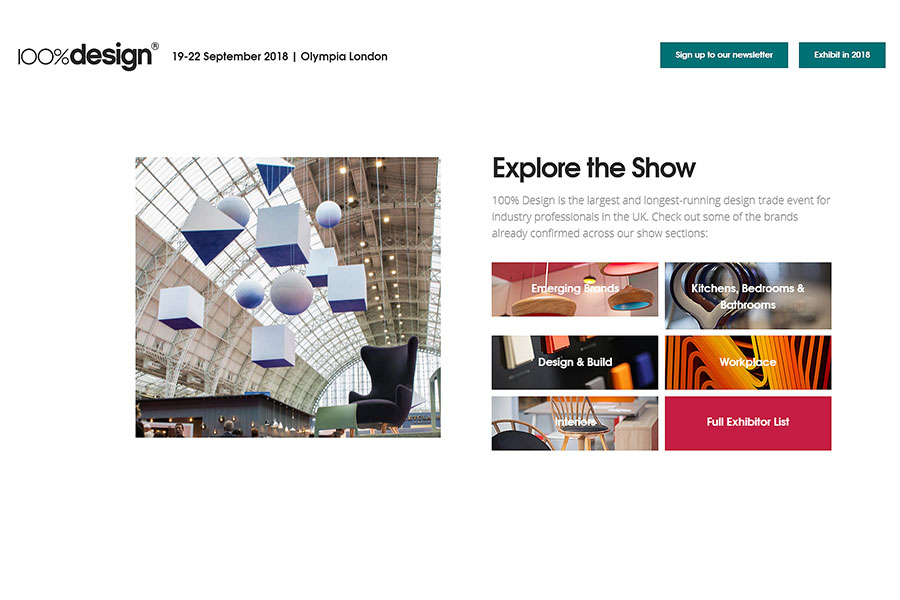 As the largest and longest-running design trade event for industry professionals in the UK, 100% Design is the cornerstone of the London Design Festival. Across the four days in September, the event welcomes over 27,000 visitors and features an unrivalled programme of talks from distinguished industry names, bespoke installations and a showcase of over 400 world-leading design brands. Split into five shows – Interiors, Workplace, Kitchens, Bathrooms & Bedrooms, Design & Build an Emerging Brands – you'll find inspiration for all areas of interior design.
September 19th to 22nd, Olympia, London
SLEEP - The Hotel Design Event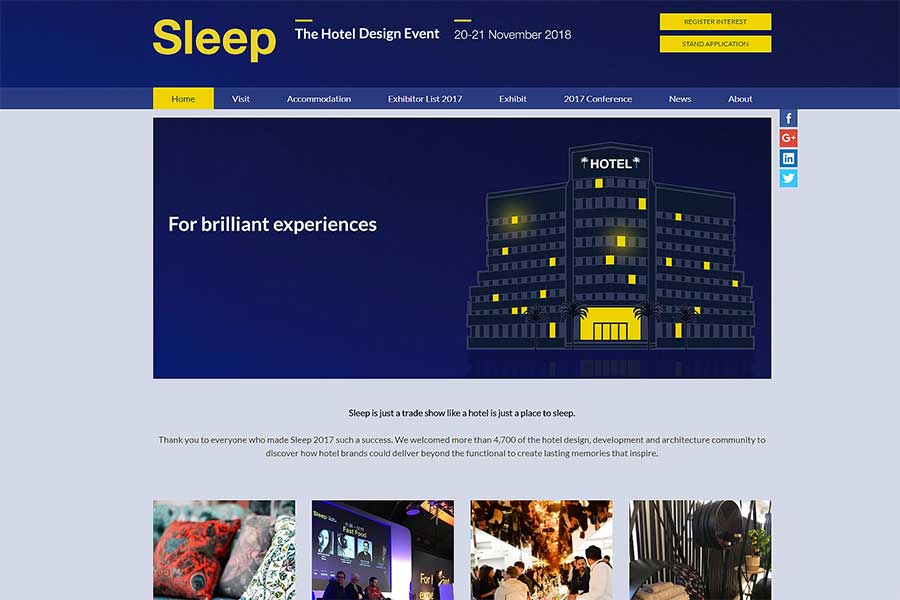 As Europe's most established hotel design event, SLEEP is the meeting place for over 4,700 professionals from the global design, development and architecture community. With the very latest products in hotel design, from innovative and leading suppliers as well as bespoke artisans, visitors can explore exclusive designs, unique installations, and hear from pioneers who set the standard for inspiring designers. This event offers original and thought-provoking content and is a must for anyone looking for creative inspiration.
Of course, you don't need to visit one of these events for interior decorating ideas. At our large showroom in Cirencester you can see our stunning tile and flooring collections, at any time. From natural stone flooring and porcelain tiles, to limestone flooring and engineered oak flooring, our extensive range is sure to bring inspiration to any interior design project.
November 20th to 21st, The Business Design Centre, London
John Forde
23rd February 2018