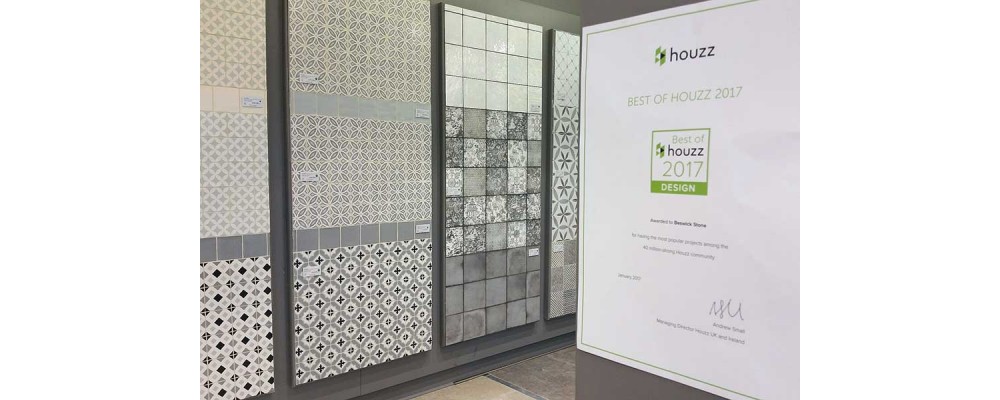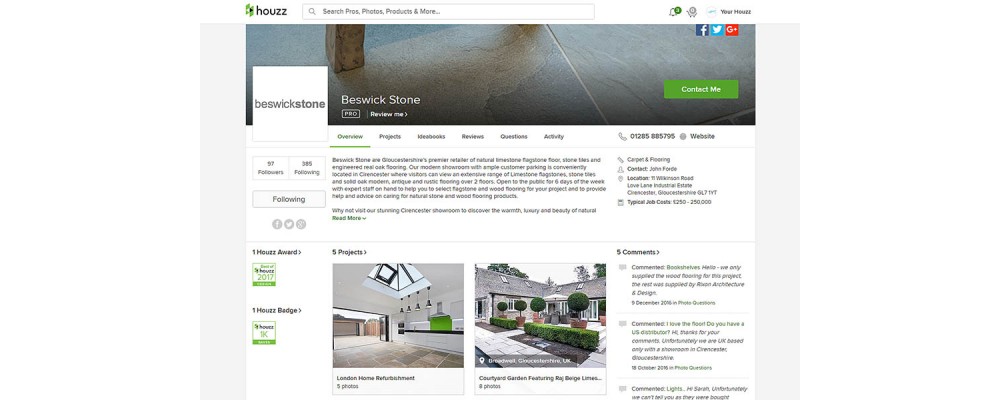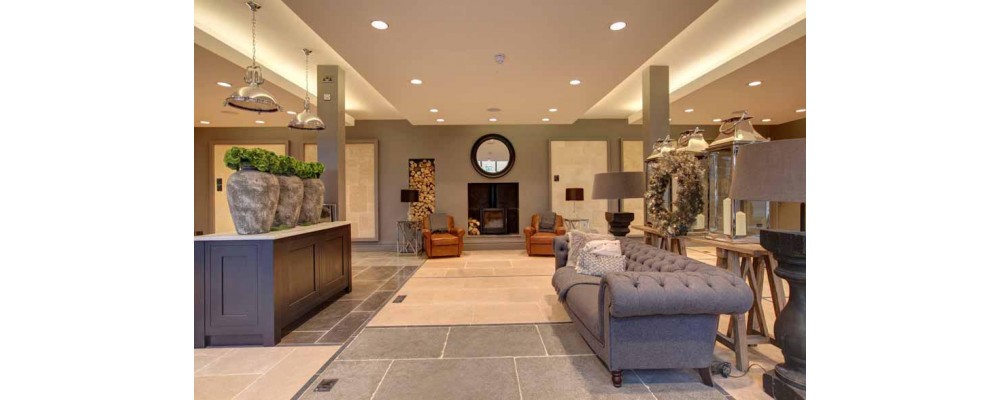 Beswickstone has won "Best of Design" on Houzz®, the leading platform for home renovation and design. We were chosen by the more than 40 million monthly unique users that comprise the Houzz community from among more than one million active home building, home improvement and design industry professionals.

The Best of Houzz is awarded annually in three categories: Design, Customer Service and Photography. Design award winners' work was the most popular among over 40 million monthly users on Houzz and a "Best of Houzz 2017" badge will appear on our profile, as a sign of our commitment to excellence in natural flagstones and engineered oak flooring. These badges will help homeowners identify popular and top-rated home professionals on Houzz.

Houzz provides people with everything they need to improve their homes from start to finish – online or from a mobile device. From decorating a small room to building a custom home and everything in between, with the largest residential design database in the world and a vibrant community, Houzz is a fantastic way for people to find inspiration, get advice, buy products and hire the professionals they need to help turn their ideas into reality. Beswickstone is proud to have a Houzz profile and to be honoured with this award.
See "Best of Design" at our Cirencester showroom
On hearing the news, John Forde of Beswickstone commented: "Thanks so much, Houzz. What an honour! This Best of Design award is the perfect opportunity for us to demonstrate how dedicated we are to providing the most stylish flooring solutions. Whether looking for natural stone flooring for your kitchen, seeking advice on the best engineered wood flooring for your lounge or considering porcelain tiles for your bathroom, our extensive selection has the colour, effect, texture and size to suit your taste and budget.
"The team is proud of our Cirencester showroom and welcomes Houzz users, interior design enthusiasts and homeowners alike to come and get a taste of how good our high quality flooring looks and performs once installed – you won't be disappointed!"
"We're so pleased to award Best of Houzz 2017 to this incredible group of talented and customer-focused professionals, including Beswickstone," said Andrew Small, Managing Director of Houzz UK and Ireland. "Each of these businesses was singled out for recognition by our community of homeowners and design enthusiasts for helping to turn their home improvement dreams into reality."