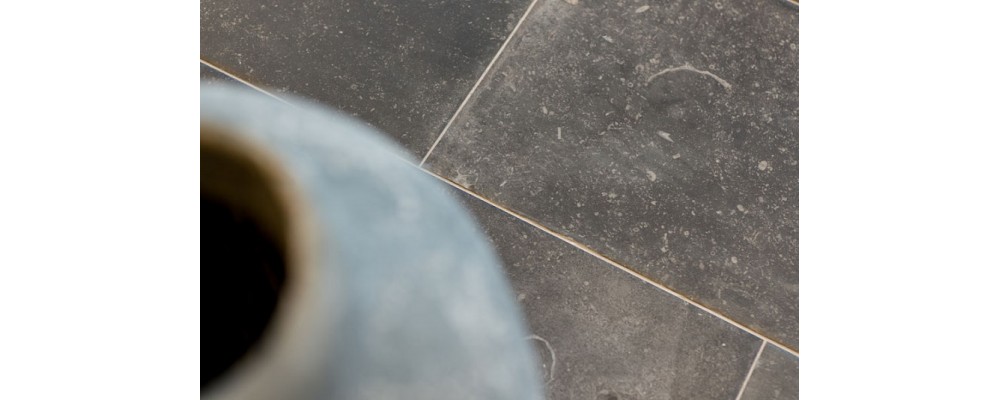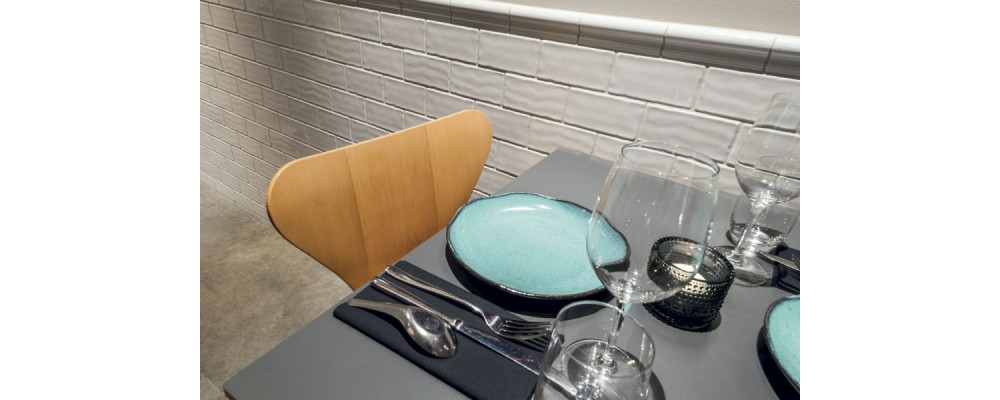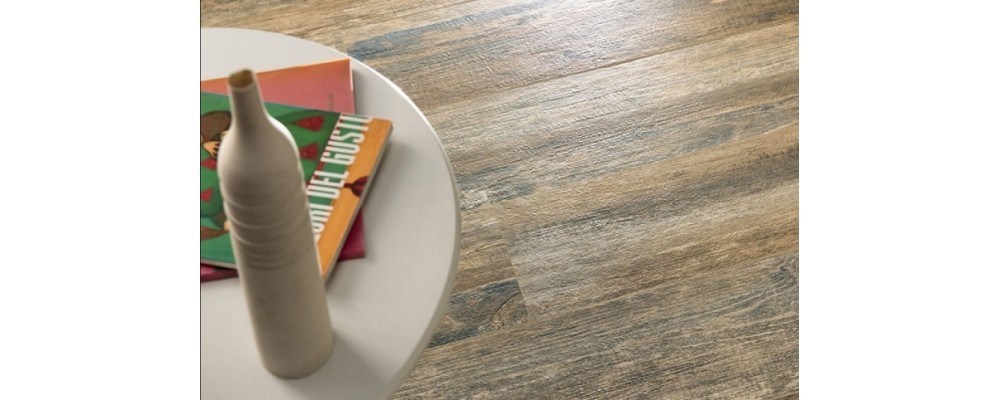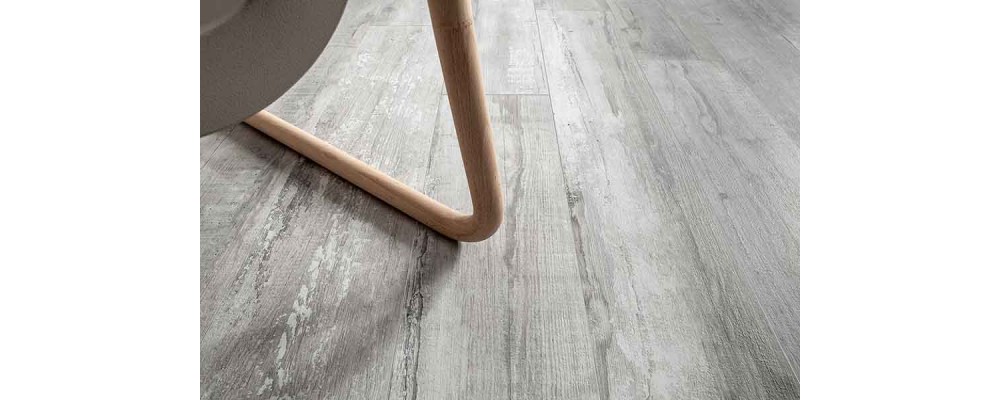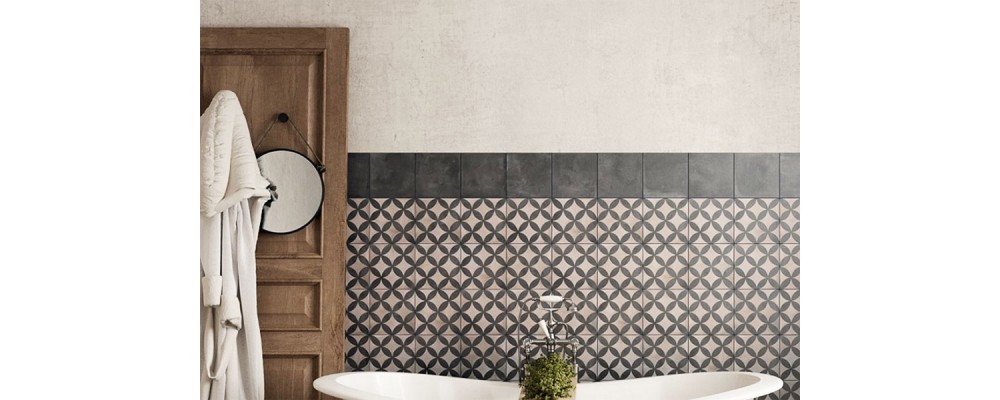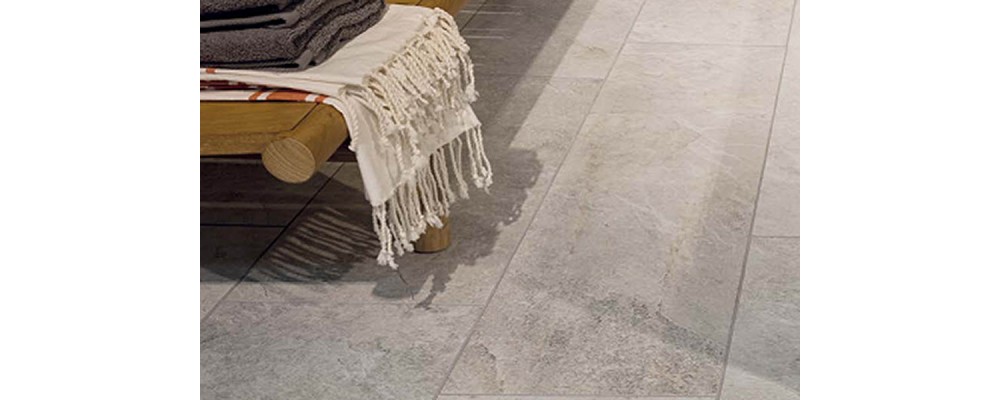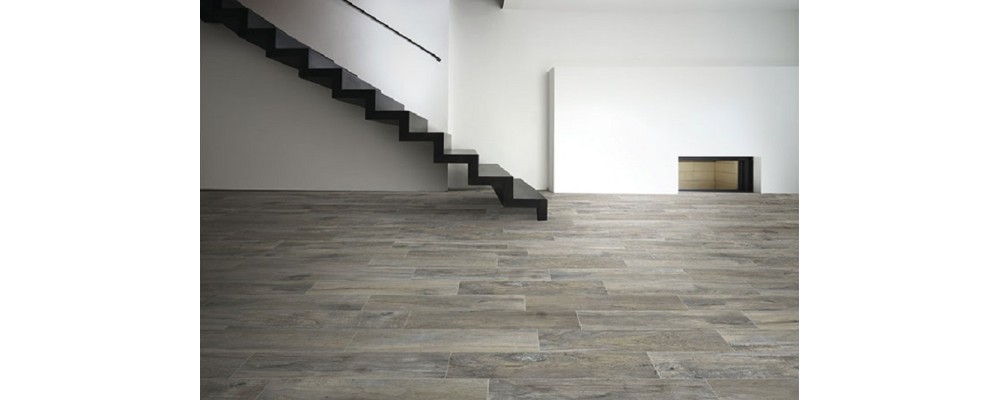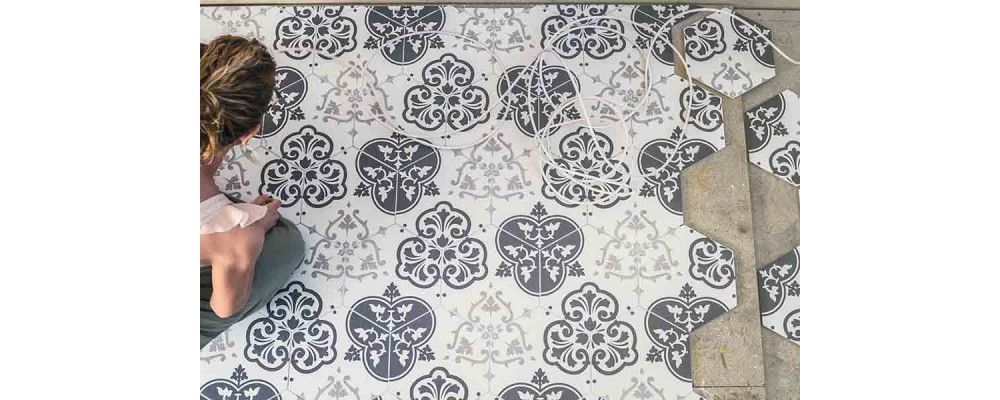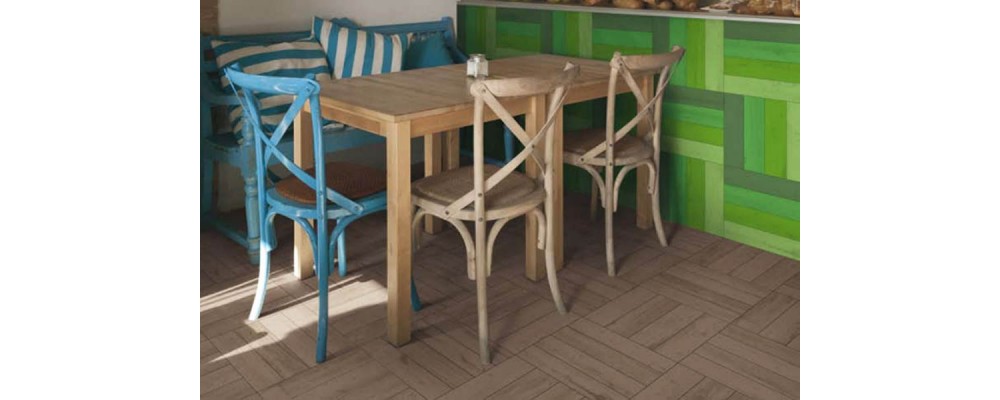 What exactly are porcelain tiles?
Unlike ceramic tiles, which are traditional clay tiles with a glazed surface, porcelain tiles are made with higher-quality, purer clay, quartz and feldspar. Fired at temperatures ranging from 1,200 to 1,400 degrees centigrade (far higher than ceramic), the silica in the clay turns to glass, which fills all the minute gaps in the structure of the tile, to create extreme strength and low water absorption. (0.05%, as defined by American Society for Testing and Materials (ASTM) C373.)
What are the benefits of porcelain floors?
Being baked at such a high temperature makes porcelain tiles not only water resistant, but extremely hardwearing and resistant to scratches and stains, as well.
While other materials can take a lot of looking after, porcelain floors pretty much look after themselves – no sealing like stone, no denting like timber, no warping like laminate, and they're incredibly easy to clean. Porcelain flooring offers all the beauty of natural materials like wood, slate and marble, alongside practicality, durability and great value for money.
Where can I use porcelain floor tiles?
Almost anywhere you want to! Even outside. The fabulous qualities of porcelain tiles make them a perfect choice for any room, in particular those that have to endure high traffic. Highly versatile, porcelain flooring is ideal for kitchens, hallways, bathrooms, bedrooms, outside patios… the possibilities are endless. Anywhere you want a stunning and robust floor, porcelain tiles are the answer.
It's worth considering the finish of your porcelain flooring, depending on the room you want to use it in. In the bathroom, for example, a matt tile would be best and is the most popular choice for a natural-looking finish. For a sleek, luxurious finish, polished is the way to go, and textured porcelain floor tiles provide extra slip resistance, making them ideal for wet areas and outside patios.
Porcelain tiles are also very well suited for using with both wet and dry underfloor heating systems, offering quick and even distribution of heat.
What styles of porcelain tiles are available?
As the backdrop to any area, your flooring choice is crucial. With so many styles and designs – from wood look porcelain tiles to marble and stone effects, from contemporary to traditional – there's porcelain flooring to suit every setting, design and décor.
Patterned tiles are highly on-trend and create a fabulous eye-catching feature in any space; wood look porcelain tiles project warmth and natural tranquillity; marble-inspired porcelain flooring oozes luxury and sophistication; and large-format porcelain tiles will help small spaces appear bigger, and look stunning within a contemporary, open-plan living space.
Digital technology has completely revolutionised the designs of porcelain floor tiles, with incredible replicas of natural materials allowing you to enjoy all their splendour, with extreme durability and ease of care. From the sumptuous detailing, knots and grains of wood look porcelain tiles, to the intricate veining of marble and the texture of slate and concrete, porcelain floor tiles boast fabulous and exceptionally versatile qualities.
When it comes to the grout for your porcelain floor tiles, you can use different colours to give a stylish finishing touch. For a seamless look, and where floors flow between rooms, a matching colour is perfect, while a contrasting colour can help to create a feature. For busy floors, grey is an attractive and practical choice to keep your grout looking fresh.
What are the anti-slip ratings of porcelain floor tiles?
As with any type of flooring, it's always best to seek expert advice when it comes to the anti-slip properties of different kinds of porcelain tiles.
At Beswickstone, we have a team of highly experienced people who are more than happy to discuss all aspects of your project with you. Visit our Cirencester showroom where you can view our fabulous range of porcelain floor tiles, and speak to a member of our team who will be able to help you choose your perfect porcelain floor.