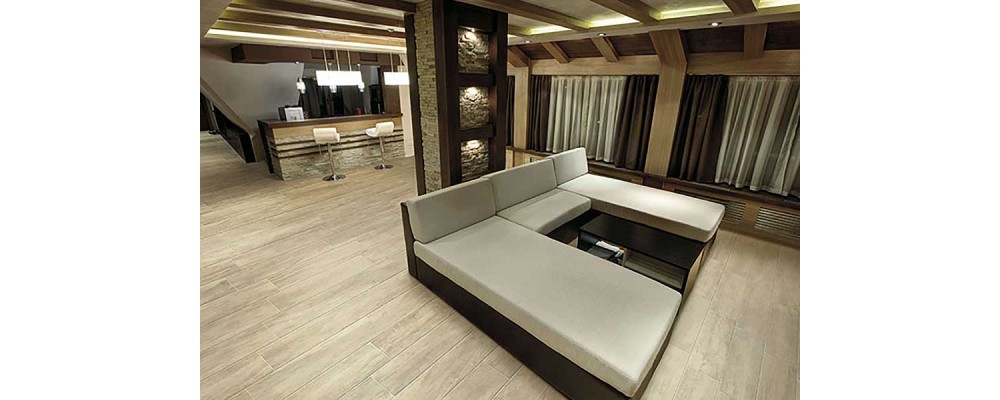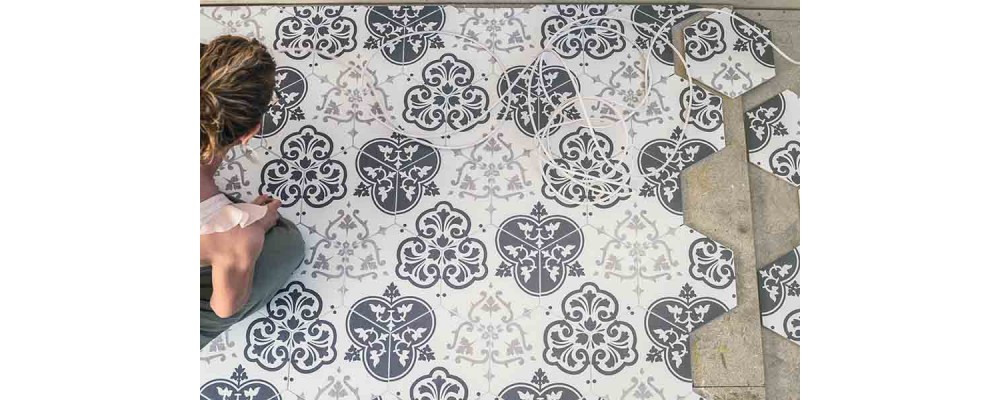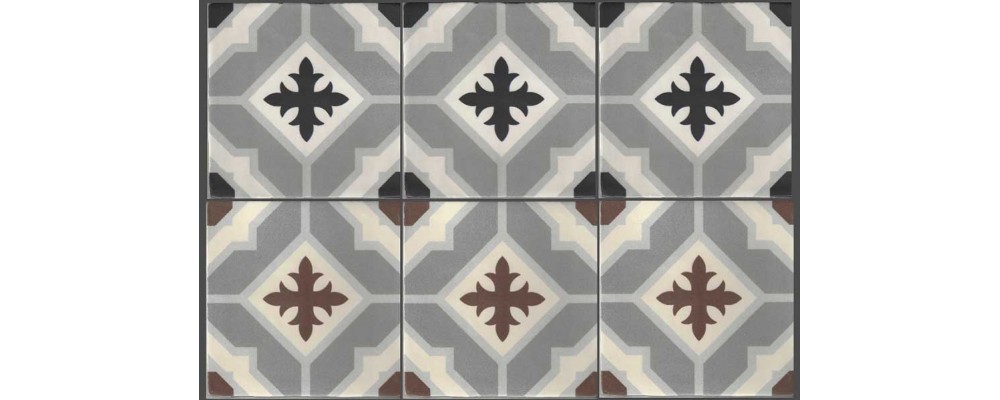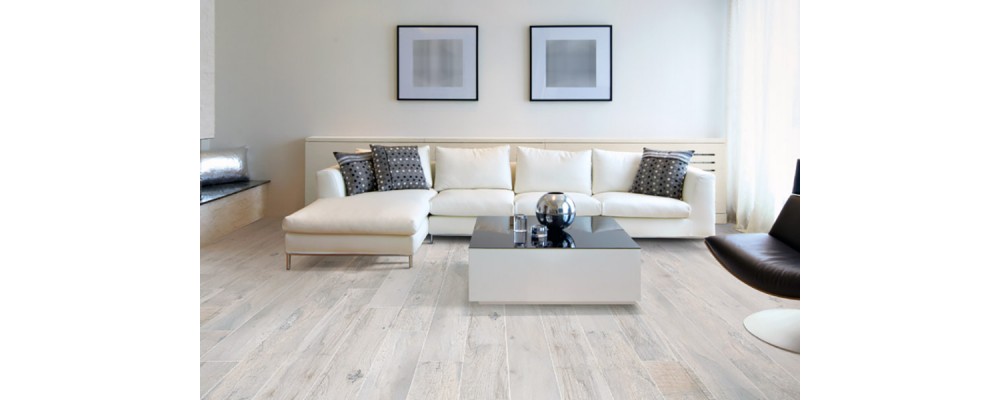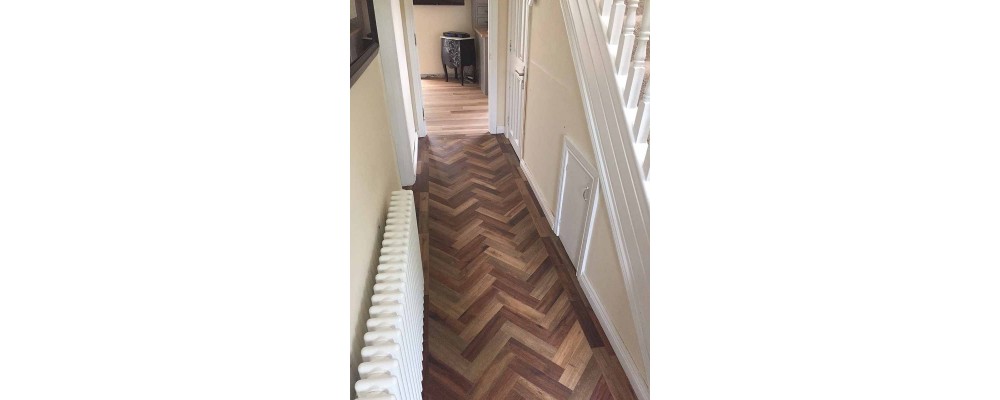 At Beswickstone we have an extensive and stunning selection of porcelain wall tiles, porcelain floor tiles and large format tiles, in a variety of sizes and colours. With beautiful decorative styles, including geometric and vintage, as well as highly realistic wood and stone effects, you'll find the perfect porcelain tile for your project, taste and budget.
Why choose porcelain tiles?
As porcelain tiles are far denser than ceramic, they have a lower absorption rate, making them extremely durable, hygienic and stain resistant. They are also incredibly strong and easy to clean. And, recent advances in printing technology mean you can benefit from the magnificent look and feel of natural materials, such as wood, slate and marble, without the problems often associated with the real thing. We have a fantastic range of wood effect and stone effect porcelain tiles, offering all the intricate beauty, detailing and characteristics, while being far more robust and cost effective.
Where can you use porcelain tiles?
Quite simply, you can use porcelain wall tiles and porcelain floor tiles anywhere you like. The brilliant qualities of porcelain tiles make them perfect for every room – particularly those that see high levels of traffic, such as kitchens, hallways and living rooms. They can be used to create style-statement wall and floor designs and are particularly well suited for use with underfloor heating, for quick and even distribution of heat. And, as they are frost proof, they offer the versatility to be used outside – a great way to create a seamless, and highly on-trend, transition from indoors to out.
What styles of porcelain tiles are available?
There are porcelain wall tiles and porcelain floor tiles to suit every space, theme and décor. Digital printing technology has truly revolutionised porcelain tile designs, with an abundance of colours, textures and finishes now available. Incredible replicas of natural materials allow you to enjoy the sumptuousness of wood, slate, marble, and concrete, alongside designs including geometric patterns, brick and parquet.
Stone and wood effect porcelain tiles
Our Italian stone-effect porcelain tiles are truly stunning, replicating the distinctive characteristics of this wonderful material. The Burlington Beige is a delightful Italian porcelain version of natural Cumbrian slate, offering impact with high durability and affordability. For a bold statement-making floor, our Statuario porcelain tile presents dramatic sweeps of grey, for an authentic feel of classic marble.
For the marvellous charm and character of timber, with less maintenance or movement than real wood, our wood effect porcelain tiles are perfect. Our Memory Bianco is an exquisite contemporary floor that beautifully replicates white oiled oak, while our Woodland Walnut offers a sophisticated floor of delightful walnut tones, natural grains and knots.
Large format tiles
Large format tiles are a great way of making smaller rooms look larger, as they increase the feeling of light and space. They also work stunningly in open-plan areas. We have a variety of large format tiles available, including our Silver White porcelain tile, which is a gorgeous version of white quartzite; and our large format Sand and Coal porcelain tile, based on the wonderful cool shades and subtle character of northern European limestone.
Decorative porcelain tiles
The use of patterned and decorative porcelain tiles can create points of interest in any room – whether a splashback in the kitchen or creative floor in the living room. Our Madelaine Décor porcelain tiles are beautifully glazed wall and floor tiles, with strong geometric patterns embracing soft outlines, for a hand-made, timeless style. Our Tangier Porcelain tiles combine delightful tones of pale grey, mid grey and anthracite, for a beautiful and highly chic geometric pattern.
How many porcelain tiles will you need?
The number of porcelain floor tiles or porcelain wall tiles you'll need will depend on the area you wish to tile, and the style and size of the porcelain tiles you've chosen. For example, you'll need fewer large format tiles than you will standard size porcelain tiles. As a general rule, measure the area and add on 10%. If you're doing a patterned border, add a little more. This allows for any offcuts, breakages and pattern matching.
Expert tile advice from Beswickstone
At Beswickstone we have a team of highly experienced people who can assist you in all aspects of your porcelain tile project – from choosing the right porcelain tile, down to how many you'll need. To find out more about our fabulous range of porcelain wall tiles and porcelain floor tiles, visit our Cirencester tile showroom, where a member of our expert team will be happy to help you.