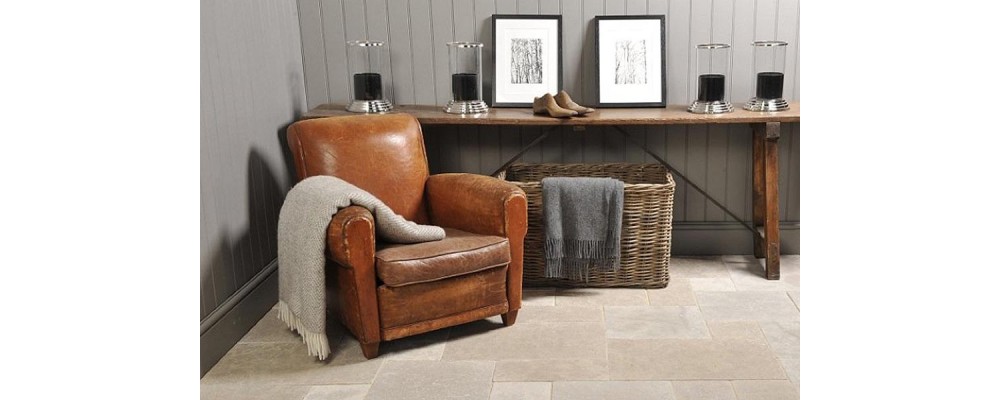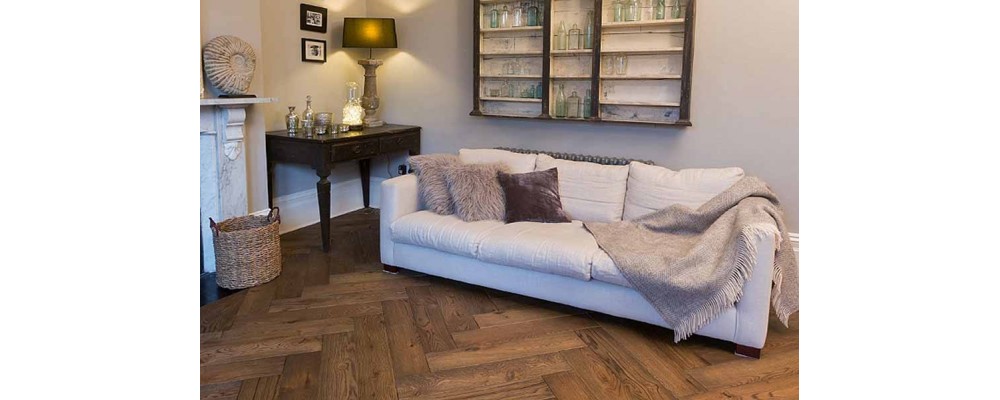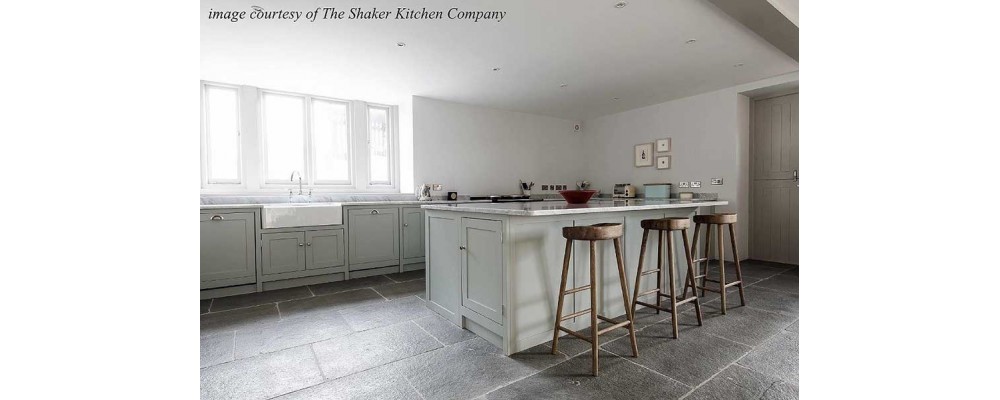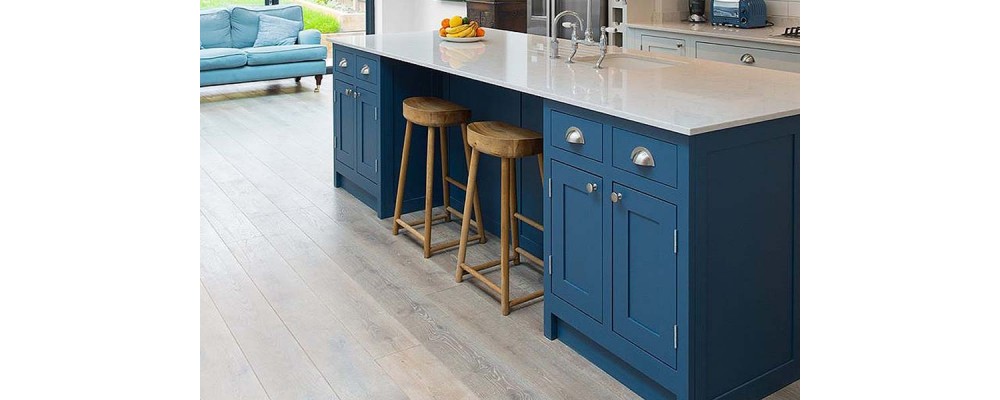 Antique wood flooring or aged stone flooring is an incredibly stylish interior design trend, encompassing the sought-after 'vintage' look. And it isn't just reserved for period properties, it's a fabulous choice in any home – whether you want to complement traditional features or create a highly chic 'new' antique theme, within a contemporary setting.
Creating character with 'new vintage' antique wood flooring
A way to have the 'best of both worlds', antique and aged flooring brings a sophisticated sense of style to any room, combining the magnificent look and feel of natural and aged materials with sleek, modern furnishings and décor.
Antique wood flooring and distressed wood flooring is a perfect complement to 'shabby chic' upcycled fixtures and fittings. And engineered wood flooring is the perfect choice, for durability and style without the problems that solid wood flooring can bring. Our Whitewashed engineered oak flooring will help bring an instant vintage vibe, with a range of beautiful neutral and muted colours giving a great fresh feel. The elegantly brushed surface, the delicate oak grains and chalky finish present a striking floor, full of life and character.
Highlight original features with antique and aged flooring
Aged flagstones and antique wood flooring work in wonderful harmony with original architecture – highlighting features and embracing any imperfections. Our Herringbone aged oak flooring offers a fabulous floor alongside original features, with all the natural beauty of a classic parquet floor.
With our outstanding selection of aged limestone flooring you'll find perfect floor for a new vintage or classic period backdrop. With delightful textured surfaces and rounded worn-edges, these limestone floor tiles are bursting with authenticity. Delicately distressed, our range of stunning aged flagstone flooring brings the beauty of nature to your home, with exquisite colour tones and textures. The Jaipur limestone is hand aged to give the appearance of ancient limestone flooring, and the superb, earthy undertones work perfectly in both period and modern properties. Our Flag Verona finish limestone floor tiles are lightly brushed for a velvety look, and reflect more light than traditional hand-aged limestone flooring, making them the perfect choice for sleek, contemporary spaces.
A perfect blend of texture and colour
Both the warm tones of antique wood and the gorgeous subtle hues of natural stone flooring work wonderfully alongside polished metals, like brass or copper, and with leather furniture, cosy throws and feature rugs, to create an exceptionally warm and welcoming atmosphere.
Visit our showroom in Cirencester to view our full collection of engineered wood flooring and limestone floor tiles and see how you can get the vintage look. Or you can order a flooring sample online.