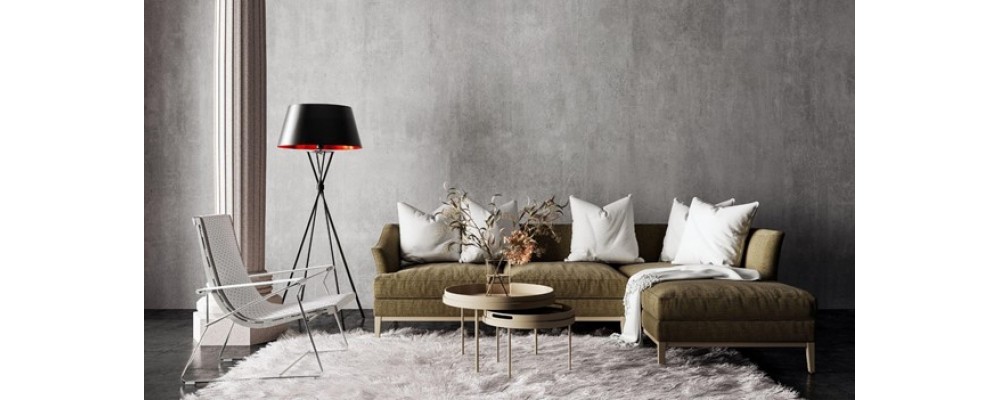 Everyone has a different idea of what makes up a beautiful home and tiles are often the last consideration, but have the biggest impact on a room.

When it comes to tiles the top choice, and one of the most popular options for a natural stone, is limestone. The variety of colours, textures and styles are what make limestone so easy to choose for design or decoration.

Coming in a range of natural stone finishes and a variety of types like grey limestones, aged effect limestone, hand finished limestone slabs and textured black limestone, it's no wonder that limestone tiles have grown exponentially in use.

Throughout history, limestone tiles have been used to decorate indoor spaces, homes and offices in almost every culture and if you've read any Interior Design magazines you will have seen how popular limestone is. Many interior designers use limestone tiles to decorate the interiors and outdoor areas of their buildings since it comes with a wide range of options and can be incorporated into traditional as well as modern designs. Estates agents also report that using limestone flooring also increases the value, or speed of sale, of a property.

Here are five reasons why you should choose limestone as your flooring choice.

1. Limestone tiles are more durable and opaque
Although limestone tiles are firm and durable, they can withstand all kinds of temperatures.
A limestone tile's durability is due to its composition of shells, calcite, and other debris, which makes it a natural stone. The tiles can go with you throughout your life, even if you don't take good care of them. Similarly, limestone tiles are dense since they are cut from the slabs of the natural rocks, and their opaqueness makes them even more resistant to cracking, peeling, flaking, and chipping.

2. Limestone is eco-friendly
Your place will have a healthy indoor air quality when you have limestone tiles. As previously mentioned, these tiles are made from natural rocks, and there are no harmful chemicals added to them. As a result, limestone tiles provide both an eco-friendly environment and beauty at the same time. These limestone tiles and floors are preferred by interior designers because of their durability.

3. Limestone tiles add value to your home
According to both estate agents and interior designers, limestone tiles not only make your home long-lasting but also give it an elegant touch and show the aesthetic sense of the owner. You can use different colours and patterns on your property to beautify it. In limestone, there are many shades and tones because it is derived from natural resources. In addition to limestone in creamy and grey shades, you can also find limestone in bright red, pure white and black shades.

4. They don't need regular maintenance
Limestone is a naturally occurring stone, meaning that it does not contain any chemical additives, making it more durable and resilient. Using these few tips will help your tiles to last for very long, and tiling once should be enough for the whole life of your house. During installation, it is recommended that the limestone tiles be sealed. As a result, your tiles become older as well as developing a worn-in patina. Your tile's colour and texture would not be disturbed by the sealant, as it is a transparent solution. You will extend the life of your tiles if you follow this procedure.

5. Has a softer feel than the other flooring
There is no extra work required to clean the stains and dirt on limestone tiles; they are much softer than other tiles. There are some natural stones like granite that are not as soft, but the rest of the limestone is softer, which is what makes it so functional. In addition to the natural texture of limestone tiles, they provide a comfortable walking surface. During summers, it remains a bit cooler than other tiles. Nevertheless, make sure that your tiles are sealed correctly by experts.
Finishes & Types of Limestone Flooring
The different types of tile edges are one aspect to consider with limestone flooring finishes. Although it might seem like a small detail, the edge can create a very different look. Among the main options are:
Square edge tiles which are ideal for a sleek, contemporary look
Tumbled edge limestone tiles give a worn, traditional look
Broken edge limestone tiles have a less regular edge
Pillowed edge tiles are rounded and softened edges and are more commonly seen on flagstones
The chamfered edge is a 'grooved' edge used to stop specific stones chipping; and gives a clean, modern look that's more commonplace in marble but sometimes used in limestone flooring too.


Furthermore, the limestone floor itself has a choice of surfaces to choose from:
Honed tiles: for a smooth finish.
Tumbled tiles: perfect for an aged look which softens the colour tone of the stone and gives a slightly roughened surface.
Heritage tumbled limestone
Oratory tumbled limestone
Heritage & tumbled brushed limestone that are ideal for outdoor use
Abbey tumbled limestone
Brushed limestone tiles: Using a brush creates a textured surface, ideal for outdoor or wet areas, as it provides non-slip qualities.

Size and style
Now that you have determined the edge style and surface finish of your limestone flooring, you need to determine the size of tile to use - but this requires you to be clear on what look, pattern or colour you want.
How do you envision your look? Sleek & contemporary or more traditional?
Do you want a random look or a more regimented pattern?
Consider using smaller stones to compensate for an uneven subfloor. If you have a large area to cover, the larger-format limestone tiles will have fewer grout lines and give a more contemporary appearance.
Or you could continue the tiles through the doorways, to give the illusion of space and create a fluid layout. Even with narrow spaces, like a hallway, you have options. Try laying the limestone floor tiles lengthwise towards the light to create an illusion of space
For excellent advice, great design or to take a look at the range of Limestone Tiles available, contact Beswick Stone now!