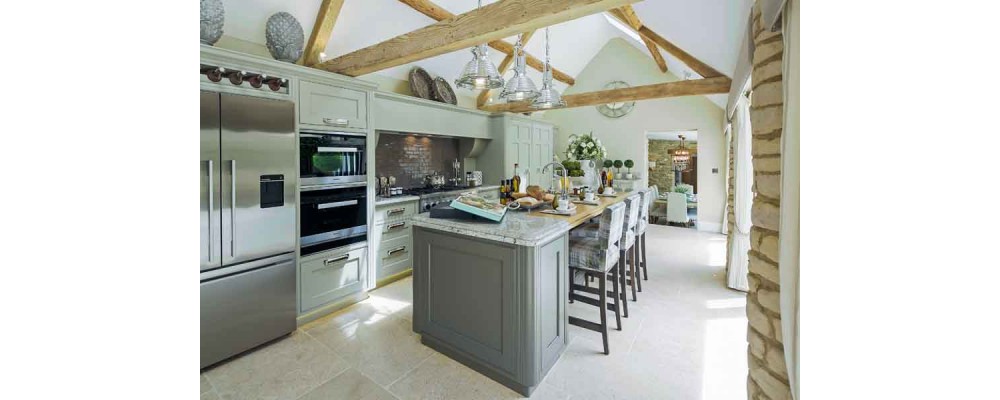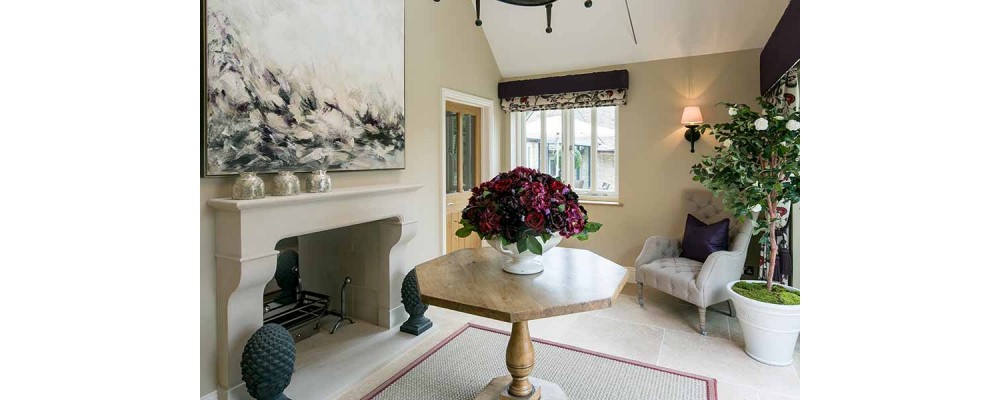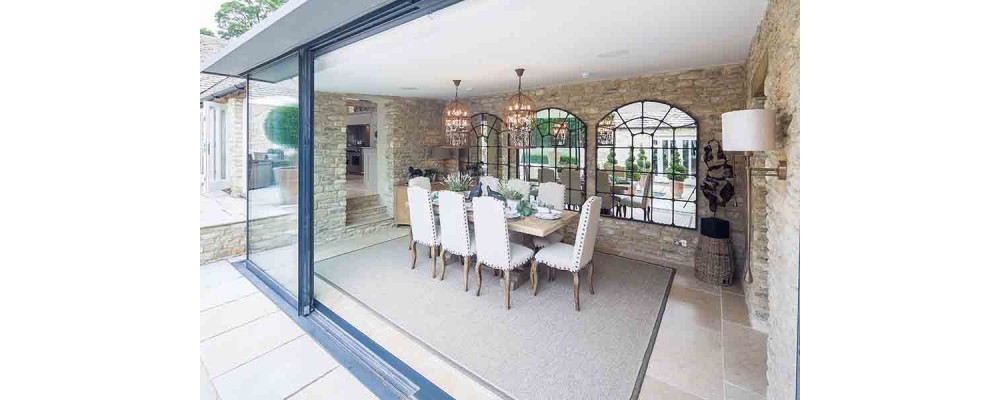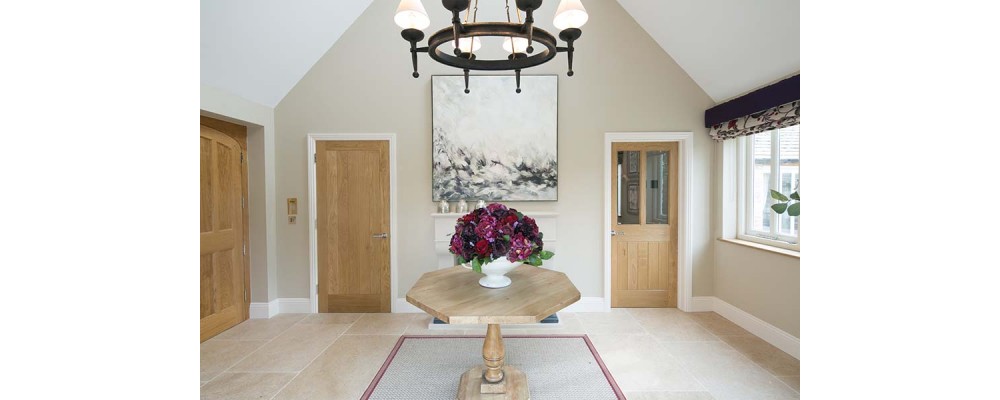 We were thrilled when Cirencester-based Rixon Architects selected our wonderful Castile soft tumbled limestone flooring as part of their design for a luxury house in the Cotswolds.
The award-winning architects undertook the design of a substantial family home in Cirencester, with sister company, Rixon Building and Roofing, constructing the magnificent house from two barns formerly used as holiday homes.
Stunning attention to detail
An expert team from Rixon Architects designed this outstanding one-storey family home, which won a 2015 International Property Award. Each impressive room enjoys vaulted double height space and doors leading out to one of three picturesque courtyards.
This spectacular house has a prevalent 'country' theme throughout, with bespoke features and natural materials, like our Castile soft tumbled limestone floor tiles, delightfully complementing each other. The remarkable detailing and craftsmanship combines to give this house an undeniable wow factor.
Naturally beautiful limestone flagstone flooring
In total, 90 square metres of our Cotswold-style limestone flooring was used in the kitchen, dining room and hallway of this incredible house. Our soft tumbled Castile limestone floor tiles have a wonderfully delicate edge, for a subtle, contemporary finish.
In the exquisite handmade kitchen, our beige limestone floor tiles sit stunningly alongside the subtle tones of grey and green, and vaulted ceilings and plentiful windows leave this fabulous space bathed in natural light. And when night falls, this spectacular area is further enhanced with creative lighting recessed into the limestone floor tiles, highlighting the Cotswold Stone pillars that frame the floor-to-ceiling windows.
Continuing beautifully into the adjoining dining room and hallway, our limestone flagstone flooring nestles among exposed Cotswold Stone walls, vast sliding doors, a feature fireplace and mirrors that elegantly create an abundance of light, accentuating the simple yet stunning décor of this stylish and luxurious family home.
To find out more about our Castile soft tumbled limestone flooring, and to see our full collection of limestone flagstone flooring, visit our showroom in Cirencester, or click here to order a flooring sample.
Image credit
Photographed by Tony Mitchell, facestudios.net