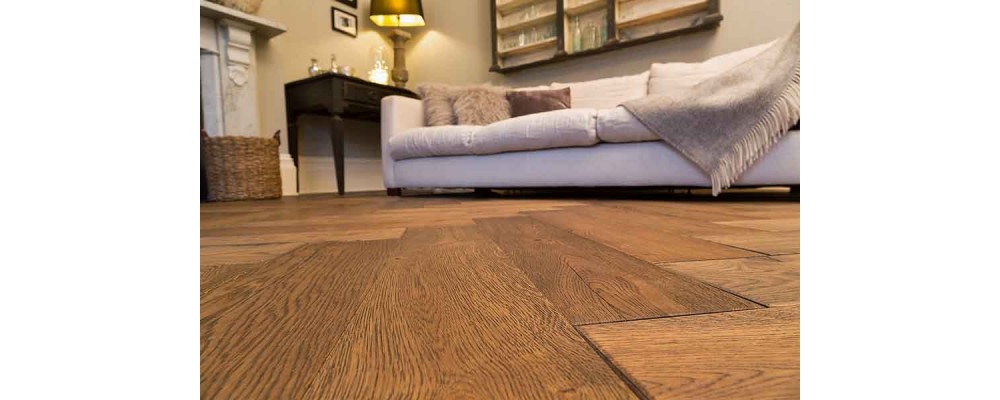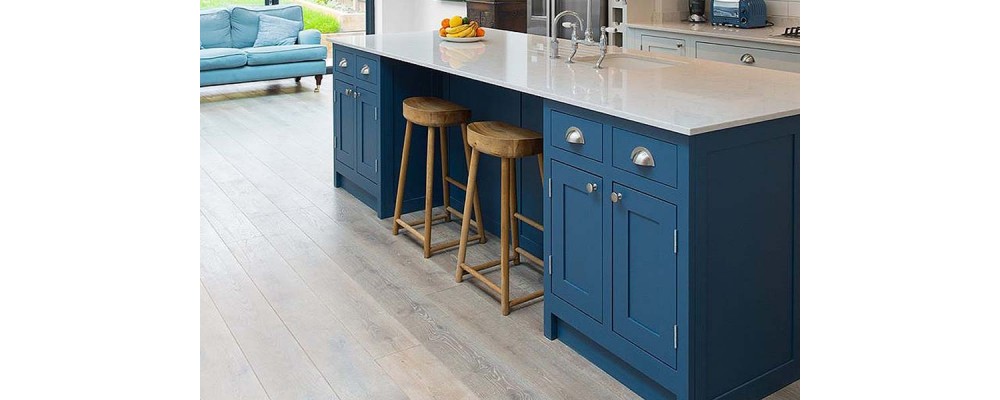 Hardwood flooring is a hugely popular choice for all areas of the home. But, with so many options now available, how do you know which is the right one for you? Here are some things to take into consideration before you buy hardwood flooring.
Function verses fashion
Current interior design styles see the use of wood throughout the home, with so many textures, effects and colours available to suit any type of property and any design theme – from reclaimed look rustic wood flooring, to wood panelling on feature walls. While many of these are highly stylish, you need to remember you want your hardwood flooring to last and function well within your home. So, practicality should always be high on your list.
Engineered wood flooring
Rapidly increasing in popularity is engineered wood flooring – for the fabulous look and feel of a solid wood floor, with extreme durability and ease of care. This is a natural wood flooring that combines real timber veneer with a hardwood base to make it more stable than solid wood, with no swelling or movement. Engineered oak flooring delivers a wonderfully authentic look and is perfect for use with underfloor heating.
Hardwood flooring designs and colours
Think about the effect you want from your floor – how you want it to make your room feel? Bold and bright? Clean and sleek? Warm and cosy? Be sympathetic to the style of your property – contemporary wood flooring is a fabulous choice for a modern home, in light grey or white oiled shades. Rustic wood flooring sits perfectly within a more traditional setting, like aged oak flooring with beautiful warm, dark tones.
Your flooring plays an important part in the style and theme of your home, so choose a shade to work with the other colours in the room. If you're refurbishing a room from scratch, your floor is the perfect starting point for your overall design and décor.
Patterned hardwood flooring and engineered wood flooring are also highly popular and bring character and interest to any room – there are many designs to choose from, including very on-trend chevron and herringbone. And don't forget to think about how much traffic the area has to withstand, when deciding upon the finish you want for your floor. A lacquered finish presents a fabulously hardwearing surface, and a UV oil finish is another popular and durable option.
Hardwood flooring plank sizes
Choose plank widths and lengths to complement the size of your room. Contemporary hardwood flooring with wider, longer boards, laid in a uniform pattern, works best in a larger, open-plan space, where the floor dominates a large part of the area. A smaller area lends itself to more detailing, with shorter, narrower planks and the wonderful grains and knots found in aged oak flooring.
What will your hardwood flooring cost?
It's important to think about the cost of hardwood flooring, but also to remember investing in a quality floor will pay off. Take your time to consider all your options, to choose the right style, colour and finish. Engineered wood flooring is a fabulous cost-effective alternative, for all the beauty and feel of a solid wood floor, with more resilience and stability.
Whether you buy solid hardwood flooring or engineered oak flooring… try before you buy! Order samples and see how the wood looks in different lights and against your furniture and décor, so you know you're making the right choice.
To find out more about our extensive range of engineered oak flooring, please visit our flooring and tile showroom in Cirencester, or click here to order a flooring sample.