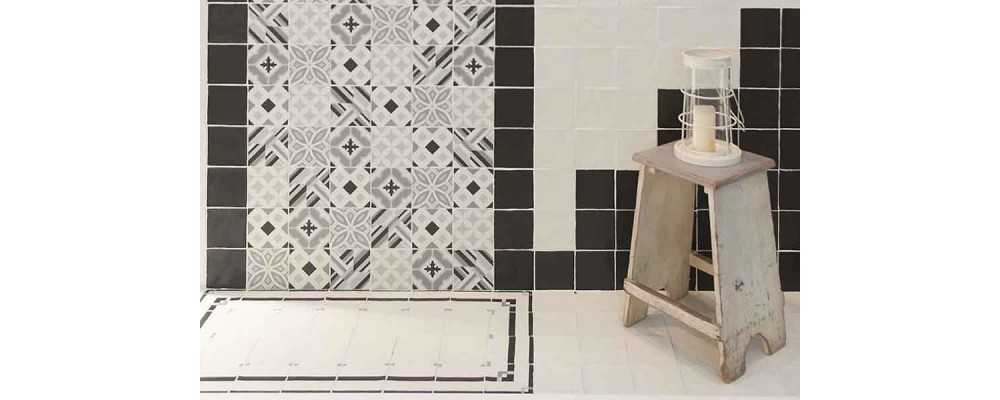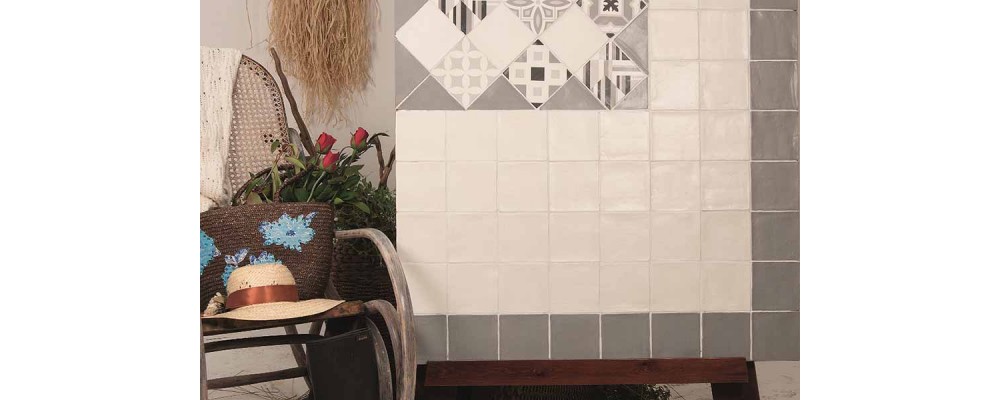 One of the biggest emerging trends of this year has been the use of designer tiles, for both floor and wall coverings, everywhere around the home. So, we're exceptionally excited about our recently launched Madelain Décor collection of vintage style and geometric pattern tiles.
There's no denying pattern tiles are back. And, while it might seem like a bold statement, there really is a style to suit everyone. Whether it's a traditional Victorian design, a funky eclectic arrangement or just a subtle touch.
A fabulous way to create a focal point in any room, our collection of decorative tiles can bring contrast, interest and an injection of personality to any room. Opening up a world of opportunities, these tiles give a luxurious makeover to any area, with minimum effort. With our Madelain Décor range, you can create stunning effects in any space – from the lounge wall to the bathroom floor, with a kitchen splashback in between.
Charmingly timeless decorative floor and wall tiles
Our beautiful glazed porcelain tiles are not only the perfect choice for period and country style rustic interiors, they present a timeless and captivating addition to more contemporary dwellings, too. With strong geometric patterns delightfully complemented by soft, delicate outlines, this fabulous collection offers every wonderful characteristic of hand-made vintage look tiles.
Highly versatile designer tiles
One of the many beautiful elements of our Madelain Décor collection of decorative kitchen tiles and designer bathroom tiles is their extreme versatility. You can easily create the pattern you choose, to suit your inpidual taste and décor. Whether you want to use geometric pattern tiles in a single style, or combine vintage look tiles with plain porcelain tiles, the possibilities really are endless.
The wonderful Madelain Décor range presents four geometric pattern tiles that magnificently embrace vintage shades of soft beiges, creams and greys, all perfectly contrasting with bold browns and black. These fabulous decorative floor tiles are perfect for creating a feature floor, a beautiful statement-making wall, splashback or even a rustic work surface in the kitchen or bathroom.
Find out more about our Madelain Décor range of decorative floor and wall tiles and our complete range of porcelain tiles, by visiting our Cirencester tile showroom.