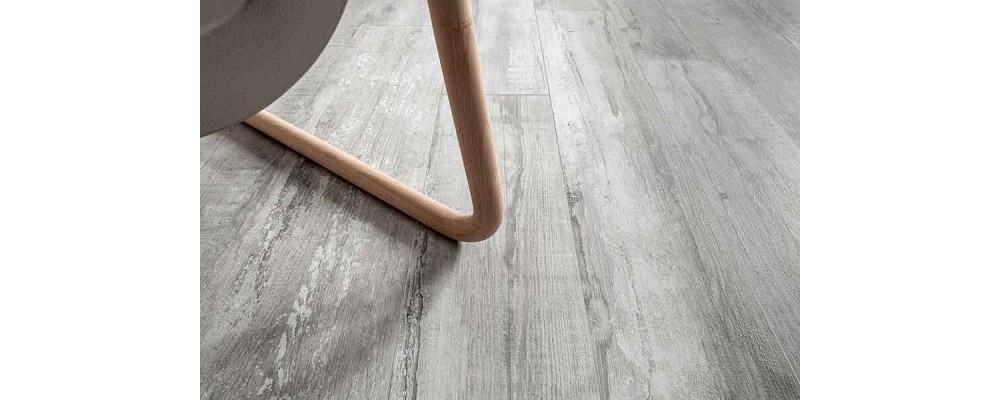 While grey has always been a popular colour for flooring and wall tiles, it really burst onto the interior design scene as a must-have around two years ago, when there was an influx of exciting new designs, styles and shades. Understated and timeless or bold and statement-making, grey tiles are exceptionally versatile.
So, how can you bring this stylish look into your home? At Beswick Stone we have a wide variety of gorgeous grey tiles, both natural stone and porcelain – here are five different styles and five ways you can create a stunning design.
Grey bathroom tiles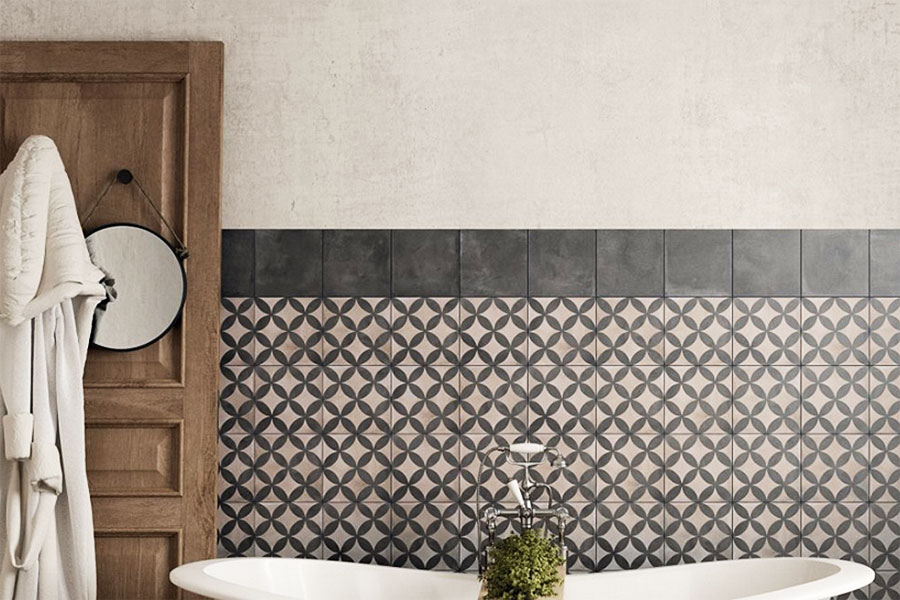 For a really up-to-date look, using grey porcelain tiles in the bathroom is a great choice. With porcelain being water resistant and ideal for use with underfloor heating, you can create a delightful calming ambience.
The dusky beauty of our Coal porcelain tiles, with dramatic grey-black hues, brings rich looking texture and a luxurious ambience to any bathroom. The perfect canvas to inject colour, the exceptional quality of these tiles exudes elegance and charm.
Grey kitchen tiles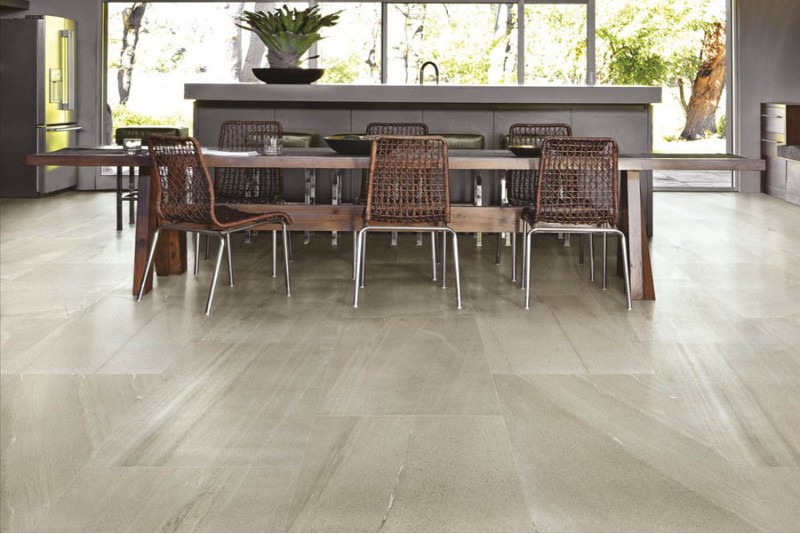 For a real wow factor in the kitchen, brick and metro tiles are the way to go. Whether a feature splashback or entire walls, brick style porcelain tiles bring a contemporary, fresh and chic feel to any sized kitchen.
Our fabulous Genesi 13 brick wall tiles are available in the dramatic very dark grey of Anthracite and the beautiful pale grey of Greige, to give a delightful touch of class to your kitchen.
Grey patterned floor tiles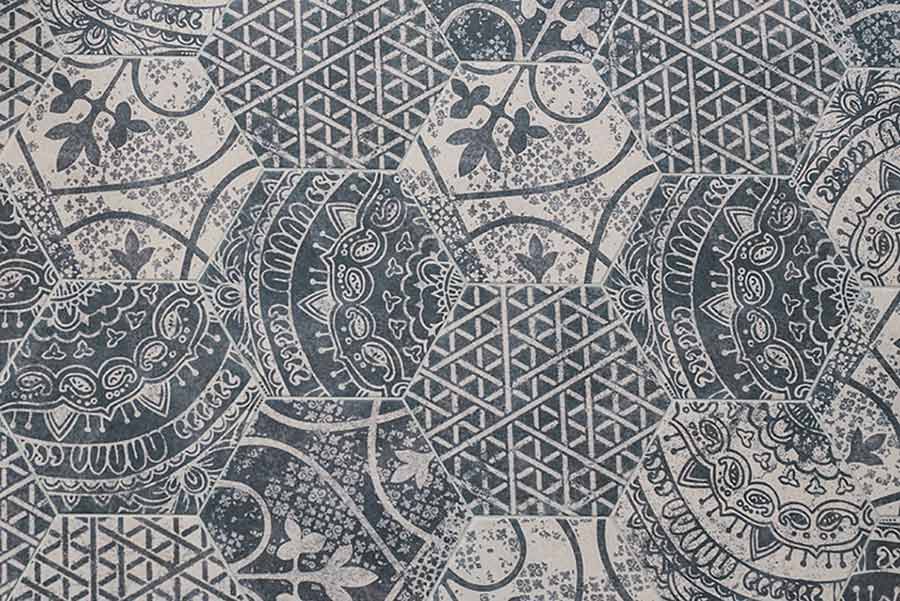 Decorative porcelain floor tiles help to create a wonderful focal point in any room of the house. Highly on-trend, you can bring instant glamour and sophistication with grey patterned for tiles.
For a stunning retro effect, the mixed arabesque motifs of our Alchimia Esagono Bianco and Nero porcelain hexagonal tiles offer style, class and interest, with fantastic combinations of bold dark greys, light greys and white.
Grey wood effect tiles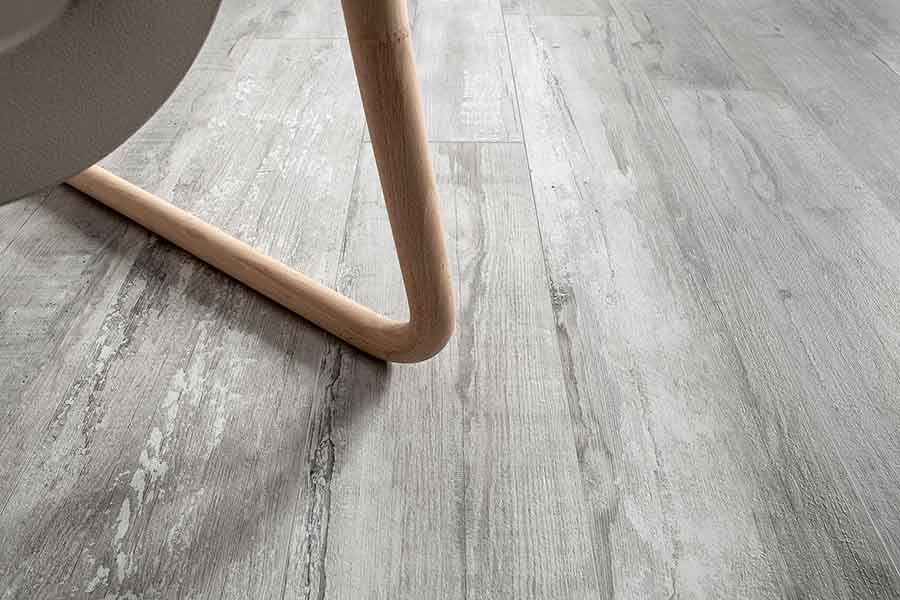 For a gorgeous rustic feel, grey wood effect tiles create a calming and elegant backdrop to any room. Timber effect grey porcelain tiles offer beautiful depth and texture, with all the look and feel of a real wood floor, in a highly durable porcelain tile.
For a striking grey floor, our WoodRaw Ash timber presents a chic and rustic look, with a fabulously contemporary feel. The delicate grey hues are beautifully flecked with traditional looking grain for authenticity and elegant style.
Grey stone tiles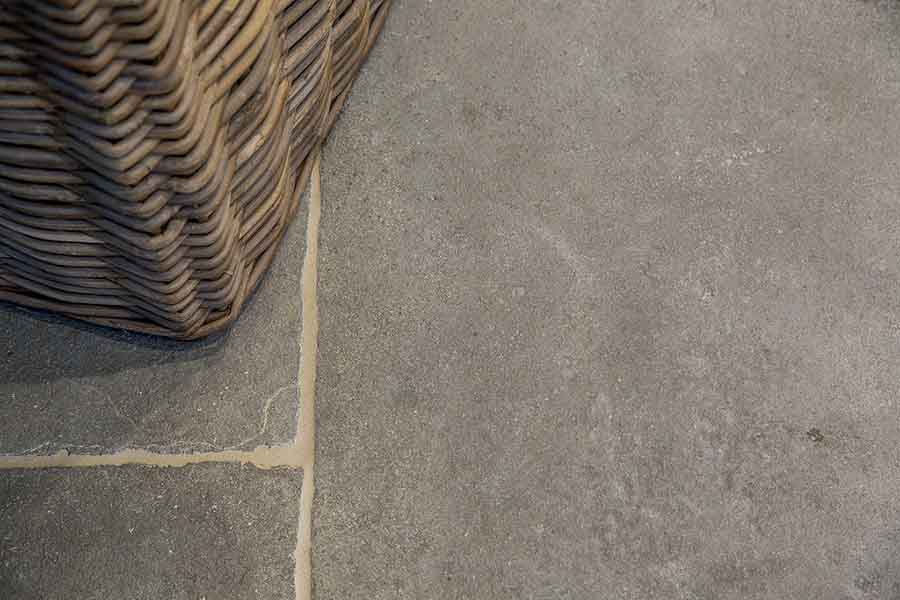 For a floor of warmth and timeless style, grey limestone tiles are a superlative choice in both modern and traditional settings. From subtle grey limestone flooring to light-reflecting shimmery tones, gorgeous grey flooring perfectly complements any surroundings.
Our Raj Grey flagstone flooring boasts exquisite, individual tiles with subtle warmth, shimmering grey hues and gorgeous character. These stunning hand-aged stone tiles are the perfect finishing touch to a traditionally styled or country home.