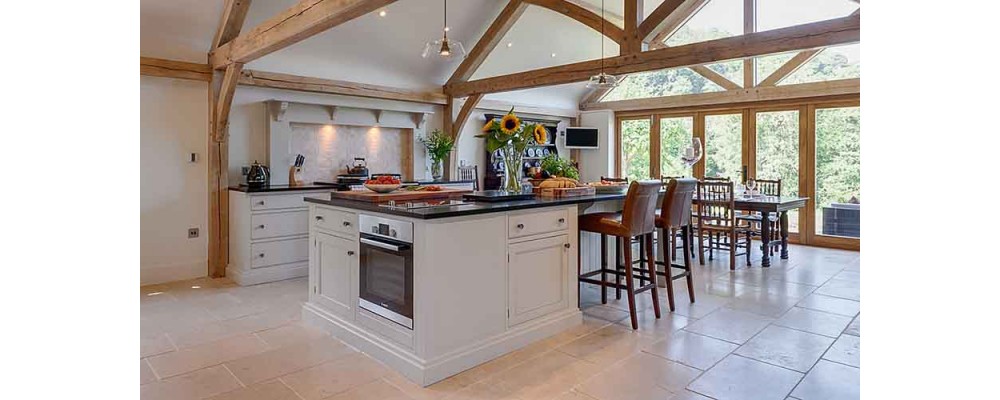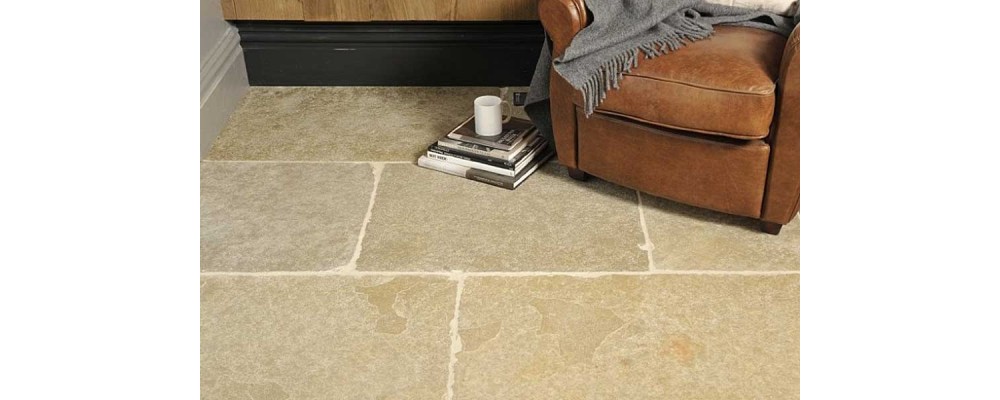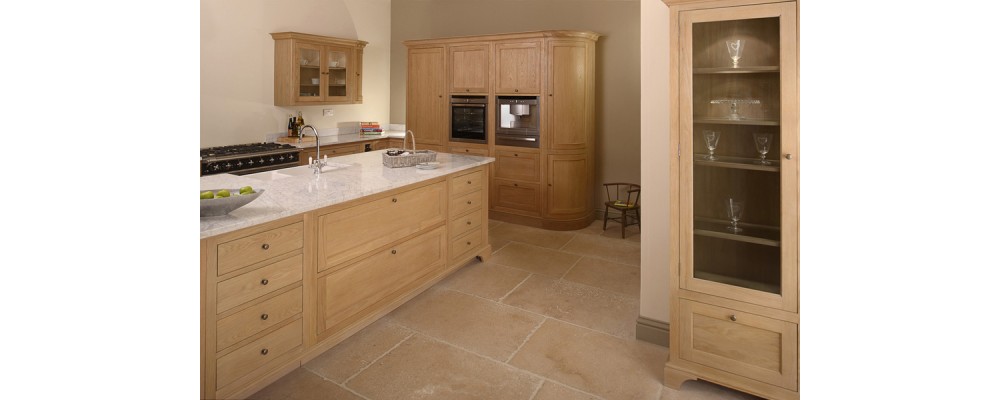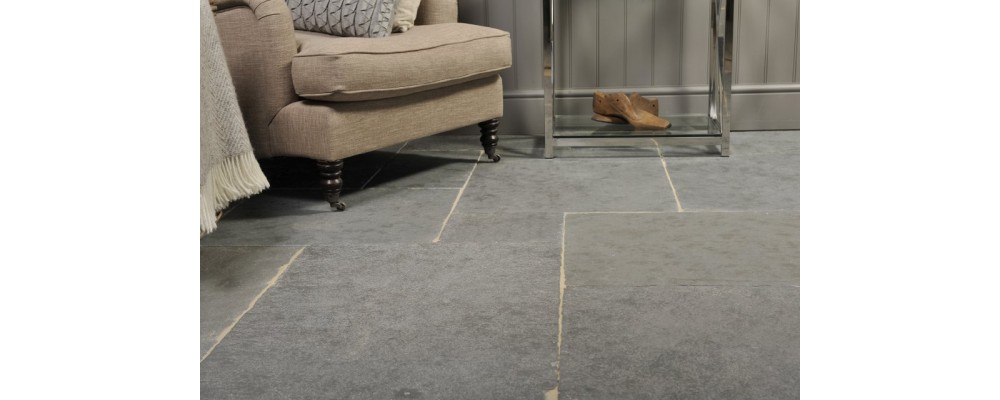 Limestone floor tiles offer a beautiful, durable flooring option for any interior or exterior area. Alluring to the eye, this natural stone boasts a range of subtle, natural colours that bring warmth to contemporary spaces, as well as beautifully enrich period and rustic properties.
At Beswick Stone we offer a stunning range of limestone flooring and floor tiles, in various finishes to enhance any room or outside space. Honed is a smooth finish to the face of the stone with a straight edge, creating a contemporary finish popular for bathrooms and more modern properties as seen in our popular Regent Honed limestone. Tumbled is an 'aged' finish, with softer edges giving the impression it's been reclaimed. Heavy tumble is a more rustic edge and often combines with a textured surface to create beautiful looking flagstones, perfect for older properties & country living. And, as we only source the very best limestone floor tiles, and deal direct with the quarries, you can be assured of the highest quality limestone products.
There are many advantages of limestone flooring but, with so much choice available, how do you find the tile that's right for you?
First and foremost, buy the best limestone floor tiles you possibly can. While there are many cheaper versions on the market, they are of poorer quality, often thinner and can be susceptible to cracking.
Although suitable for indoor and outdoor use, denser & darker limestone varieties like our Hand Aged Flagstone Verona are better for damp areas.
For modern living spaces, use random length tiles, laid uniformly to give your floor life and verve – a departure from the stagnant one-size brick bond. Random sizes used in an 'opus' pattern work wonderfully in a period lounge or country-style kitchen.
To create the impression of space in smaller rooms, use limestone tiles with a lighter tone. For high-traffic areas prone to dirt and marks, our hugely popular Ashton Grey, Old Heritage and Hand Aged Verona Limestone floor tiles are more forgiving.
Limestone floor tiles are ideal for use with underfloor heating, as it's a good conductor and disperses heat efficiently, although a thicker stone may increase the heat-up time. Ensure the limestone floor is laid in accordance with the floor and underfloor heating suppliers' guidelines.
There are other things to take into consideration when selecting your limestone floor tiles:
Although you can install limestone flooring and tiles yourself, laying this exquisite stone demands perfection. It can be a false economy to invest considerably in your limestone tiles and then try and lay them yourself.
Sealing limestone is important for preventing water ingress and staining, as well as protecting and maintaining the grout. We recommend a suitable Rocatex or Lithofin stone sealant. You will need to reseal your limestone floor every three to five years, depending on the volume of traffic in that particular area. You can read more on this subject in our useful guide to sealing natural stone floors.
See a wide variety of Limestone flooring and tiles at Beswick Stone
The rarity of some varieties of limestone means the cost can vary greatly. Our limestone flooring range starts from £29 a square metre for our Aged Flagstones, with our beautiful Jerusalem Gold pale tumbled and brushed limestone at just over £90 a square metre.
To see our full selection of limestone floor tiles, visit our stone, oak and porcelain flooring showroom in Cirencester, or you can order a sample online.