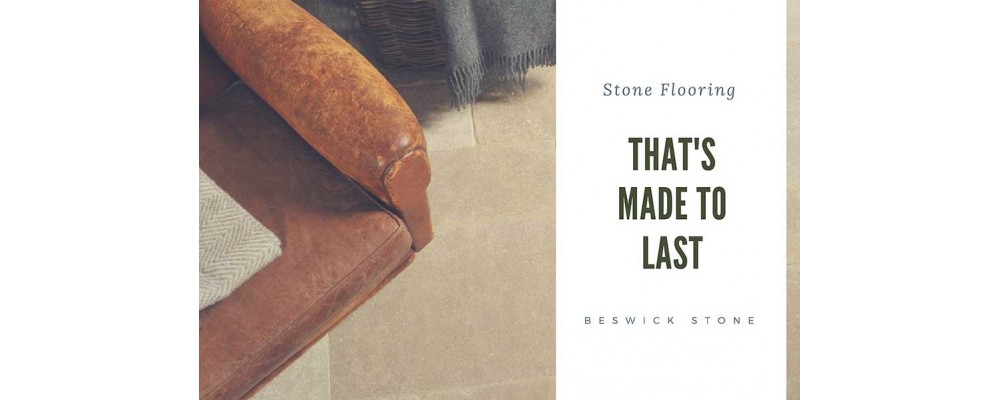 At Beswickstone we're proud to offer our customers the very highest quality stone flooring. That's why our slogan is 'The very best stone at the very best price'. While 'cheap may be cheerful', when it comes to quality and style you get what you pay for. This is why stone flooring should be seen as an investment – one that's worth paying a little more for if you want it to last.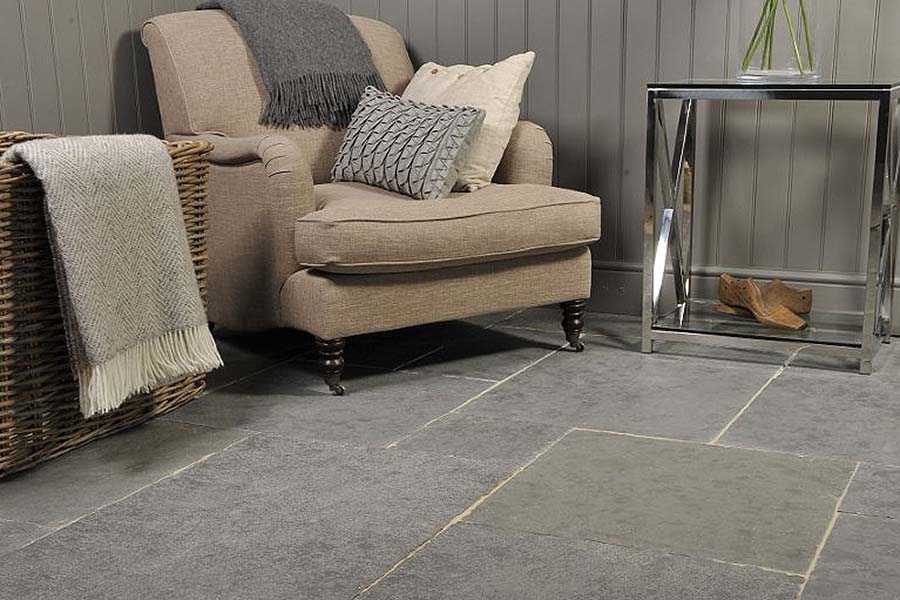 Looking for a cheap option when it comes to stone tiles is often a false economy. By choosing the best quality stone flooring, you know you'll be able to enjoy its beauty and style for many years to come – why settle for anything less?
Don't be fooled by 'bargain' natural stone tiles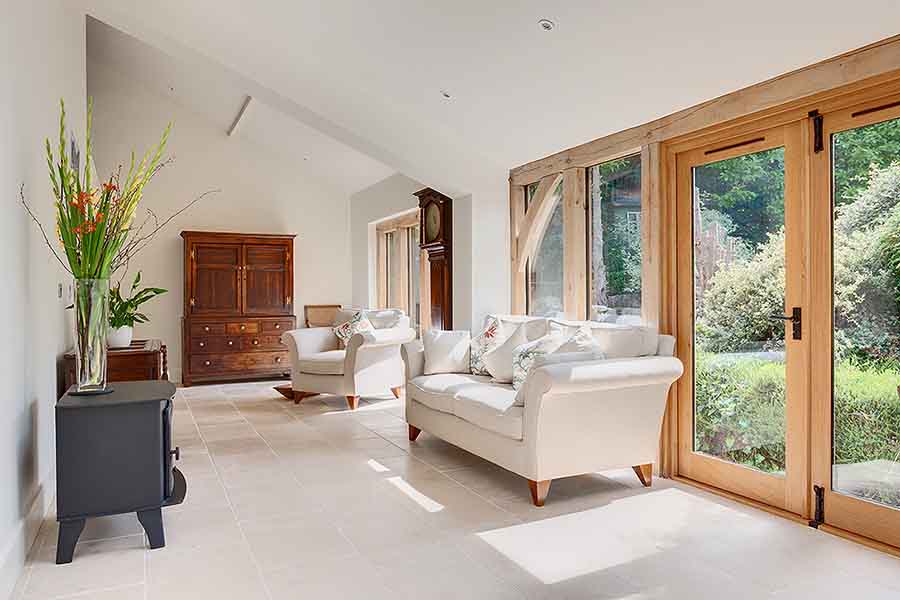 The old adage 'buy cheap buy twice' couldn't be more relevant when it comes to natural stone flooring. While it can be tempting to grab yourself a bargain, there's usually a reason why things are cheap – with stone flooring it generally means you'll be getting inferior grade tiles. And, quite often, you can end up paying twice by having to replace an entire floor well before you'd need to if you paid a little bit more.
Natural stone flagstones versus porcelain tiles
Often a cheaper option, porcelain tiles offer remarkably realistic reproductions of real stone, so it's no wonder they are proving to be a popular choice. An alternative to natural stone flooring, stone effect porcelain is widely used in all kinds of interior design projects – from bathroom to kitchen stone tiles. At Beswickstone we have a wide range of stunning porcelain tiles, in a selection of beautiful colours and stone effects, at great prices.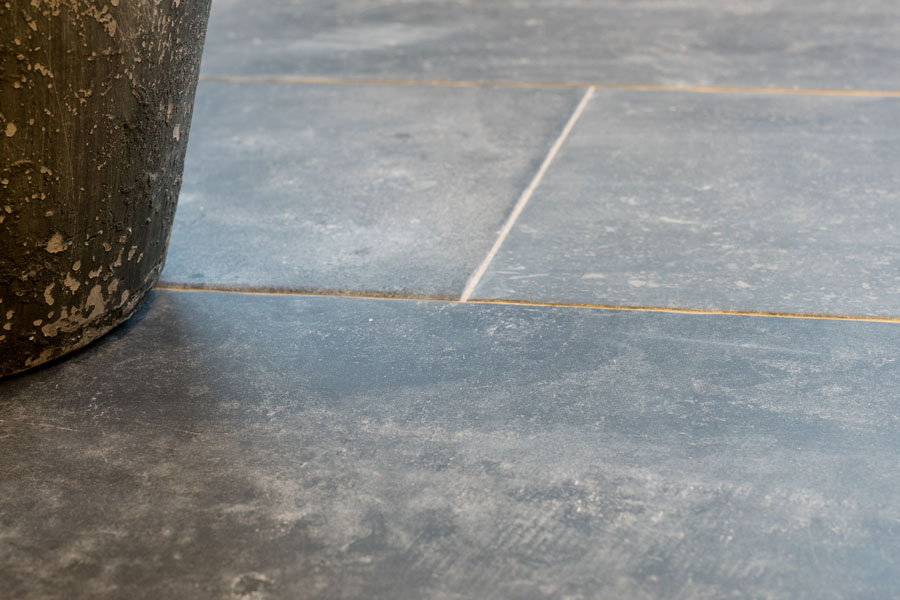 While porcelain is a fabulous choice, very hardwearing and easy to maintain, if you're able to invest a little bit more, you really can't beat the real thing. Natural flagstone flooring offers extreme style, durability and versatility. We source our natural stone, including our gorgeous limestone flooring, directly from the quarries, so we can select the very best and pass the savings onto you – with absolutely no compromise on premium quality.
We understand the importance of 'getting it right' when it comes to choosing your stone tiles. This is why we're happy to offer up to three samples of our exquisite stone flooring – for free! This means you can touch and feel the exceptional quality and wonderful style of our wide range of natural stone tiles and porcelain tiles before you buy. Samples also help to colour match your tiles more accurately, as true colours can't always be represented online. Stone tiles will always have natural variation in their colour and design, so a sample can give you an idea of the tone you can expect.
If you want to see more than three samples, we're happy to provide this for a small charge. Getting your stone flooring samples is easy, you simply click 'sample request' under the product you like online.
Visit our large stone flooring showroom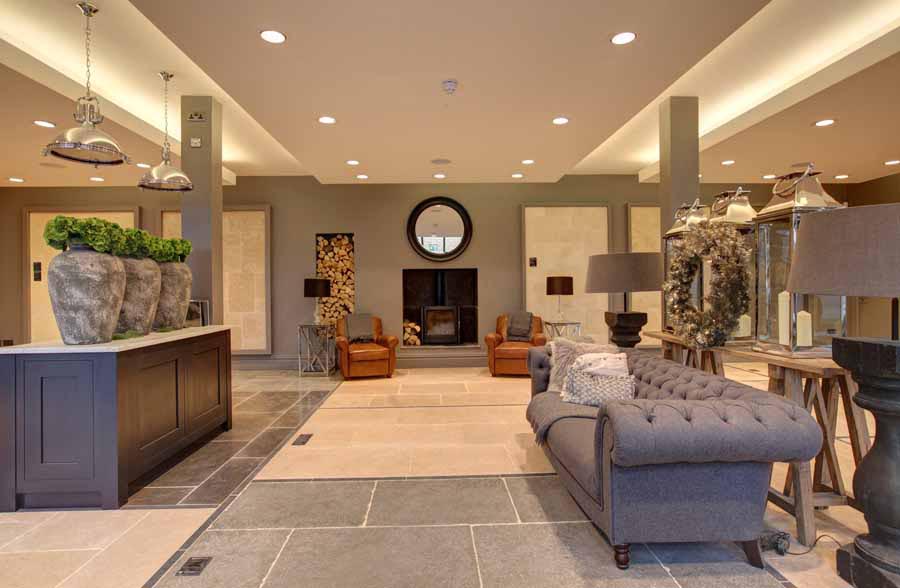 By offering you the very best stone at the very best price, you can rest assured that our stone flooring is of the highest possible quality – which you can see for yourself in our extensive Cirencester showroom. We've recently expanded our space, so we can showcase even more of our fabulous products, including external stone paving and engineered oak flooring.
Our stunning displays and room sets allow you to see our stone flooring and other products in situ and gain interior design inspiration for your project. Visit our large showroom or click here to order a sample today.