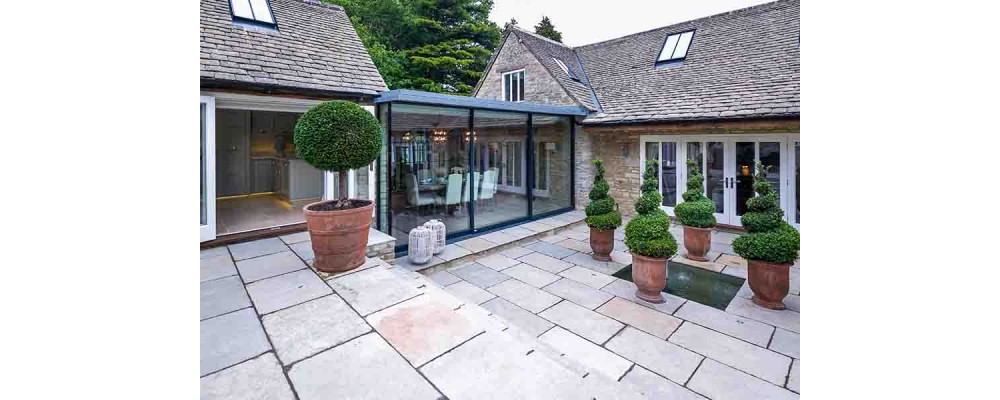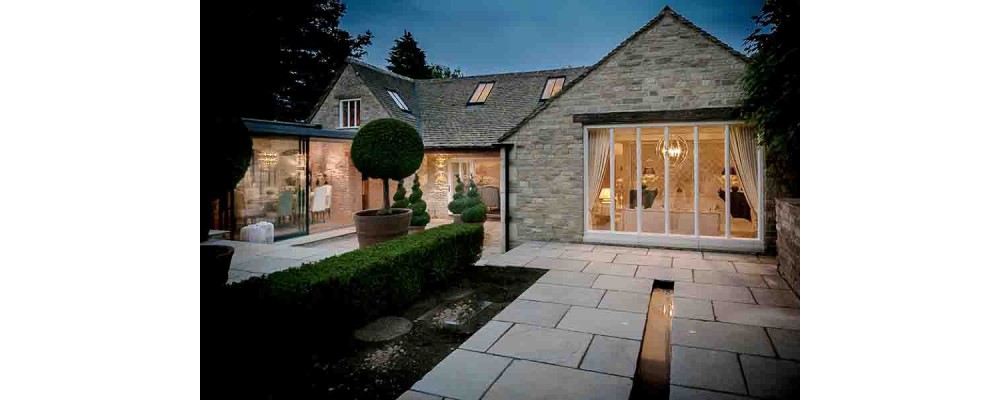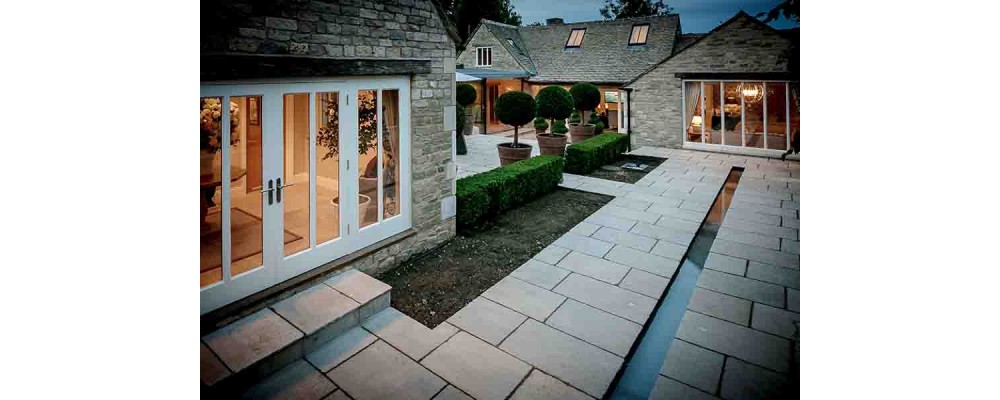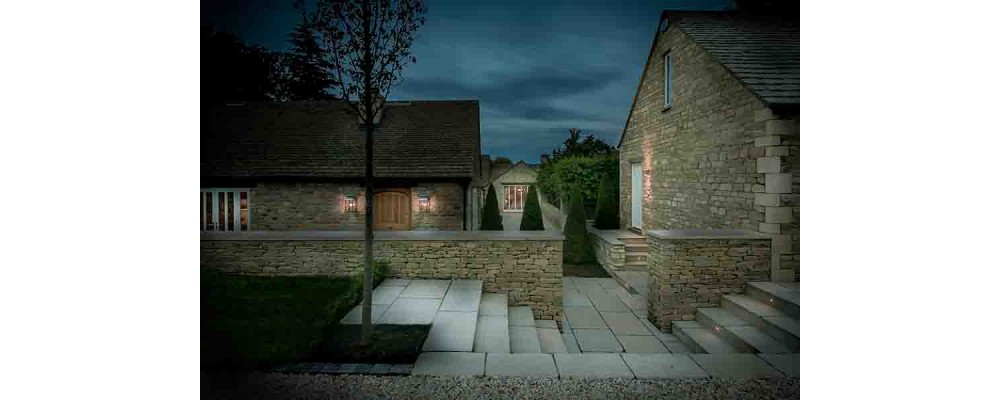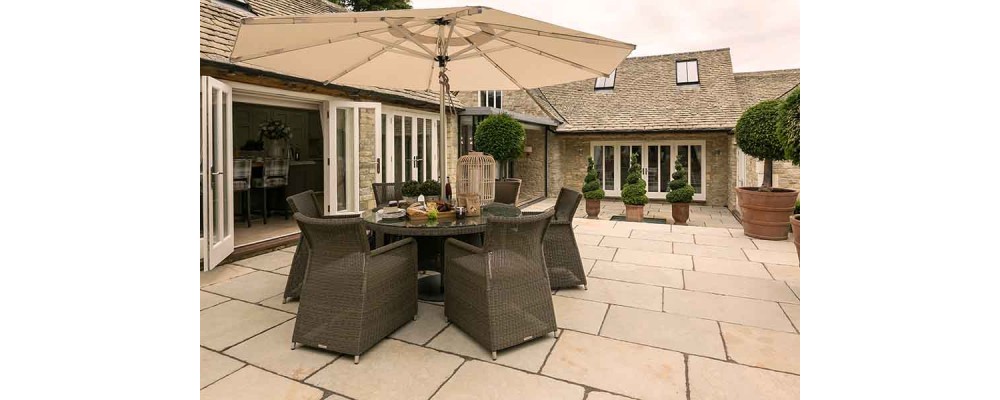 Our Raj Beige natural stone paving offered the perfect complement to the exceptional design of a luxury house in the Cotswolds last year.
When award-winning Rixon Architects were commissioned to re-model two holiday cottages in Cirencester, into a magnificent single-storey family home, there was a strong focus on the outside areas. The glorious connection between indoors and out is seen throughout this truly stunning house, with each room boasting floor-to-ceiling windows and doors that lead to one of three beautiful courtyards.
Cotswold style paving beautifully complements nature-inspired theme
This impressive house, which won a 2015 International Property Award, has a delightful country theme, in both design and décor. Constructed by sister company, Rixon Building and Roofing, the craftsmanship is outstanding.
The interior and exterior wonderfully embrace the beauty of natural and local materials – from the spacious lounge area with exposed Cotswold Stone walls, to the natural stone flooring seen within the expansive kitchen and dining room. And our Raj Beige Indian stone paving featured throughout the exquisite outside areas bears no exception.
At the grand entrance to this substantial family home our Raj Beige limestone paving, in 60cm-wide random lengths, creates a striking effect against the backdrop of Cotswold Stone walls that frame the entire property and grounds. In the magnificent patio area of the courtyard garden, over 270 square metres of our hand-finished antique Raj Beige limestone flagstones are nestled among the charming surroundings of water features, greenery and a sheltered entertaining area.
Exterior natural stone paving and patios
Our gorgeous Raj Beige is just one of many varieties of limestone paving we offer at Beswickstone, suitable for use both internally and externally. Denser limestone is used for exterior natural stone paving, as this reduces the absorbency of water and the risk of cracking. As a natural material, our limestone paving needs special consideration when laying, due to the varying density and colours requiring different methods and bases, so we highly recommend you seek advice before laying any exterior limestone paving.
Find out more about our Raj Beige natural stone paving, and our complete range of limestone paving, by visiting our Cirencester flooring showroom, or click here to order a flooring sample.