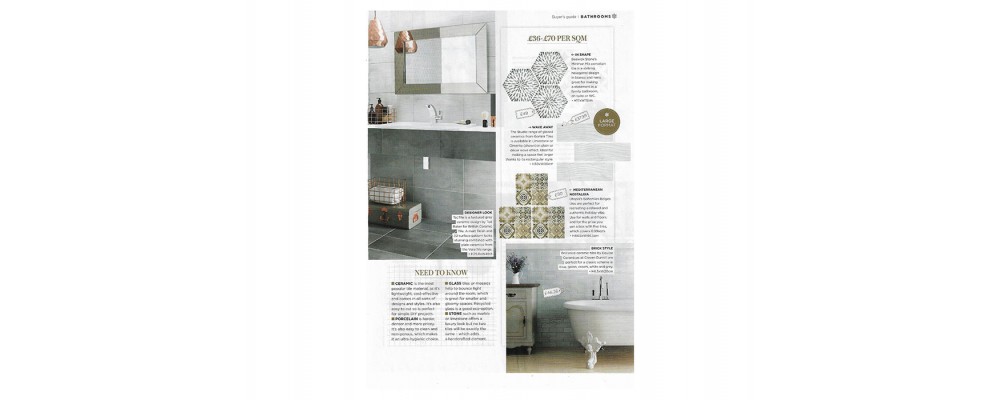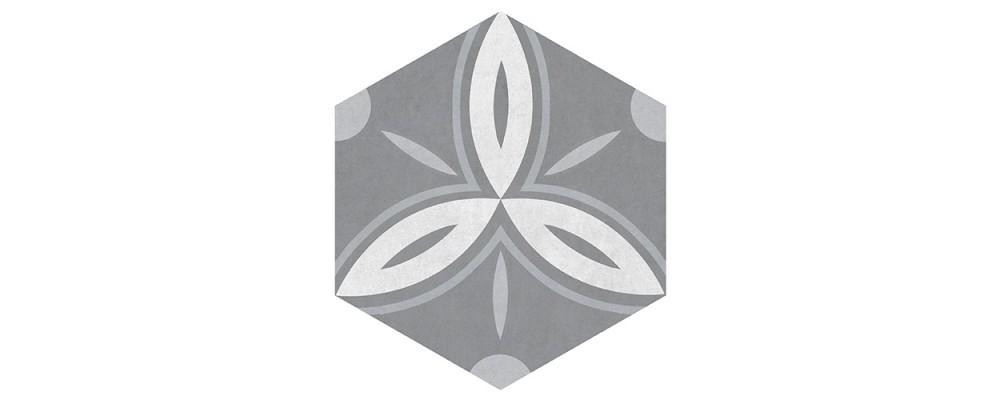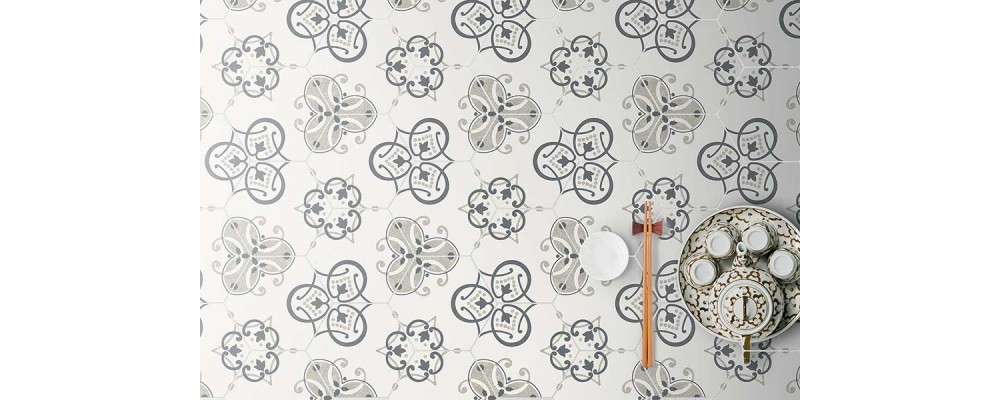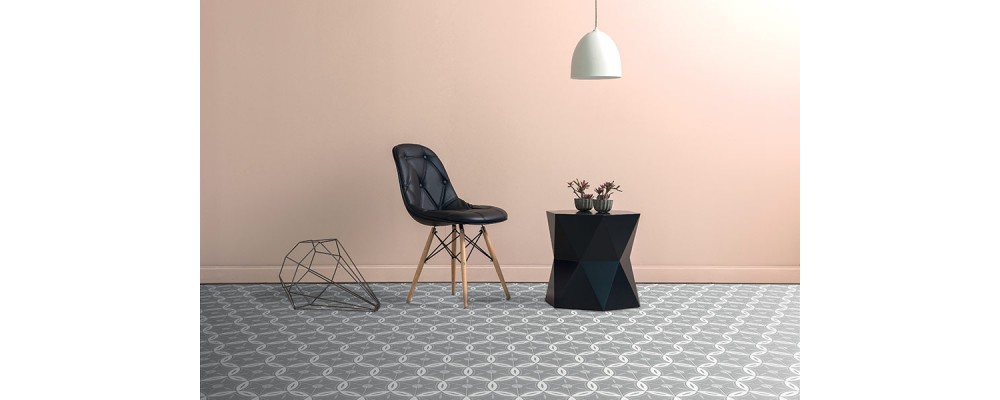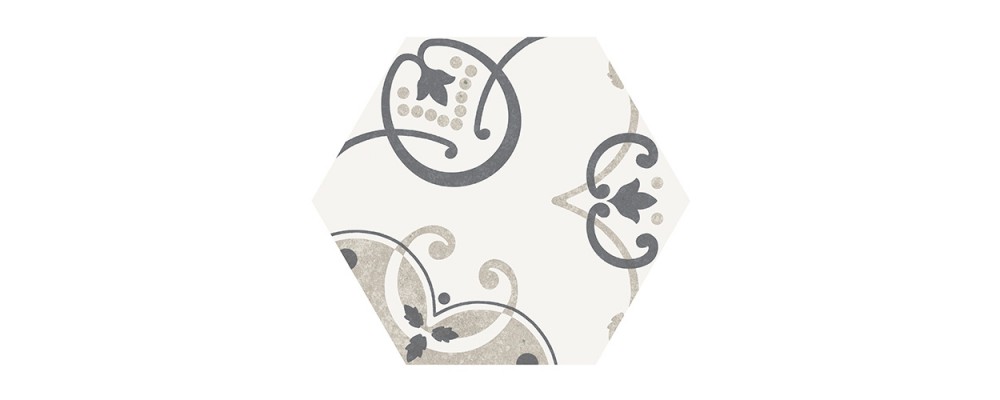 Exuding style, class and sophistication, Beswickstone's new Minimar Mix collection is a fabulous addition to our decorative porcelain tile range.
So much so, these gorgeous hexagon tiles are featured in December's Real Homes magazine. The Minimar Mix porcelain tile is showcased in the 'Buyer's Guide to Bathrooms', as a 'striking hexagonal design, great for making a statement in a family bathroom, en suite or WC'.
The stunning Minimar range of porcelain tiles offers super contemporary designs, to create beautifully dynamic and aesthetically pleasing interiors. Perfect for any room in the home, the wonderful motifs, patterns and colours of these glorious hexagonal floor tiles bring vibrant and striking characteristics and a real wow factor.
The benefits of porcelain tiles
Decorative porcelain tiles are exquisite both in their look and their durability. Porcelain tiles are extremely water resistant, making them the perfect choice for areas that must endure a lot of moisture, like bathrooms and kitchens. Porcelain floor tiles are also exceptionally hardwearing, with long-term resistance to scuffs and scratches, so excel in places of high footfall and busy households with children and pets.
With the addition of the Minimar tile to our hexagonal porcelain tile range, you can have the best of both worlds with extreme beauty and durability. These magnificent up-to-the-minute tiles are the epitome of style, offering opportunities to inject charm and personality into the home. You can instantly transform any room with the use of decorative hexagonal porcelain floor tiles.
The beauty of hexagon tiles
Hexagon shaped tiles are highly on-trend, with interior designs embracing geometric flair in contemporary and period properties alike. With a myriad of pattern options, hexagon tiles combine creativity and style to create a stunning statement floor or wall. You can opt for a uniform design and colour throughout your floor or wall, or add in different colours and patterns and lay your tiles randomly – there are endless style possibilities with the new Minimar Mix porcelain tile collection.
Monochrome porcelain tiles never fail to make an impact, particularly in the bathroom. Stylish, timeless and fabulous – this is a look that's sure to impress for years to come. And it's easy to embrace the elegance of monochrome with the stunning Minimar Mix collection – the effortless beauty of the designs and patterns creates a truly wonderful effect.
To find out more about the new Mimimar collection of hexagon tiles and to view our full range of porcelain tiles, please visit our Cirencester showroom.