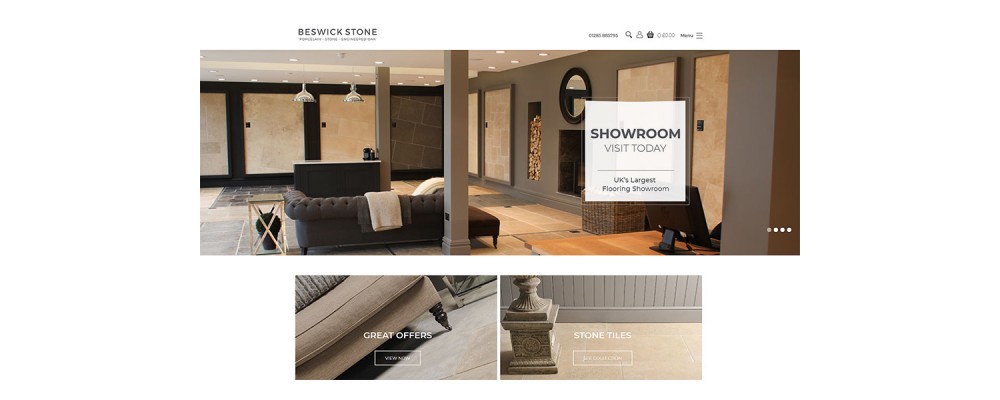 To enhance our customers' experience, we've revamped our website, so you can easily see and compare our wonderful range of tiles and flooring and get inspiration for your project.
With a new, fresh look, our website perfectly represents the high quality of our brand. And you can now view lots of new products, which are easy to find within the sleek layout, with clear categories for quick and simple navigation – whether from a desktop or mobile device.
Browse our porcelain tiles and flagstone flooring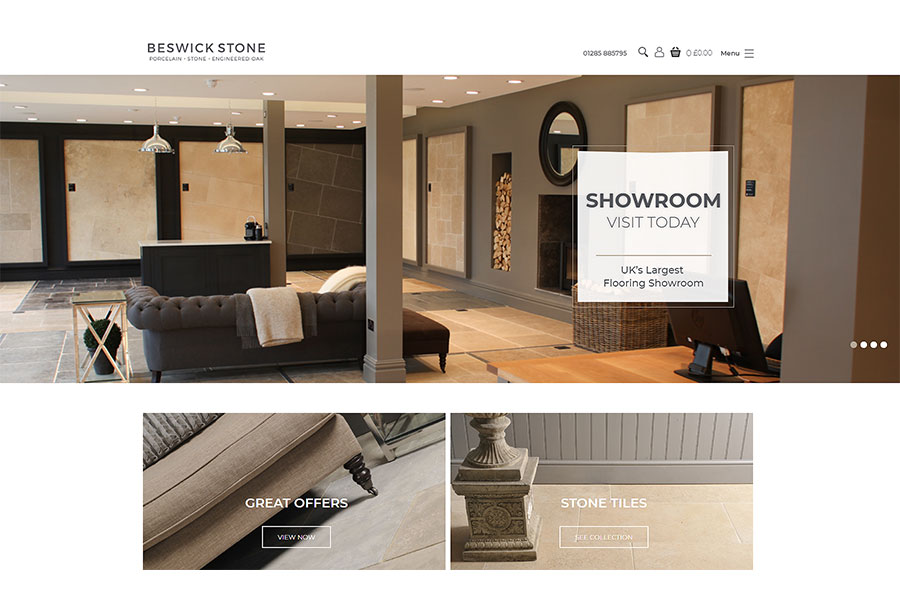 Our new website design allows you to easily find all our tiles and flooring collections and browse our new ranges. We have an extensive selection of products and lots of new porcelain tiles, including wood, decorative and stone effect porcelain tiles. From the homepage you're just a click away from seeing our natural stone tiles, limestone flooring, porcelain tiles and engineered oak flooring, as well as our current promotional offers and sale items. You can also go on a virtual tour of our stunning Cirencester showroom, with a video showing some of the gorgeous displays we have and our vast range of products.
Compare and contrast with inspirational images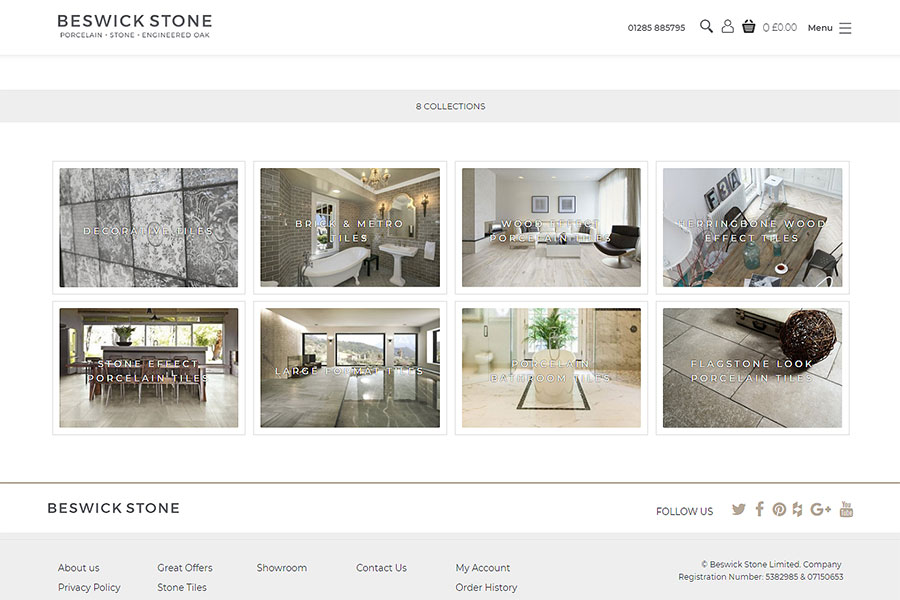 When you visit our new website and click on the category you want, you'll easily find the range of products, so you can compare them to find the one that's perfect for you. With beautiful lifestyle imagery you can now see our tiles and flooring in situ, to give you an idea of what they look like and how they will work in your home. This is particularly useful if you're unable to come to our showroom or simply want to browse for ideas before you visit us.
Exciting new tile ranges coming soon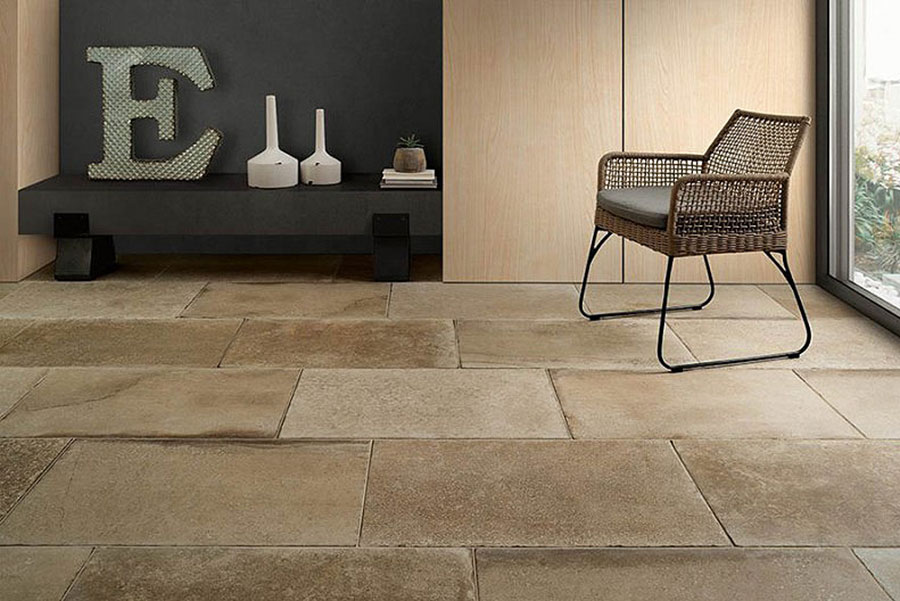 As we add more products to our collections, you'll be able to see them straight away online, so you won't miss out on any exciting new designs and styles. Alongside our already extensive selection of tiles, including stylish large format porcelain tiles, coming soon we'll have: marble effect tiles, rustic and vintage tiles, concrete tiles, metallic tiles, flagstone look porcelain tiles, solid colour porcelain tiles and outdoor porcelain tiles! Make sure you keep an eye on our website, so you can see as soon as these are available.
Visit our new website today or come and see our beautiful ranges of tiles and flooring at our large showroom in Cirencester.