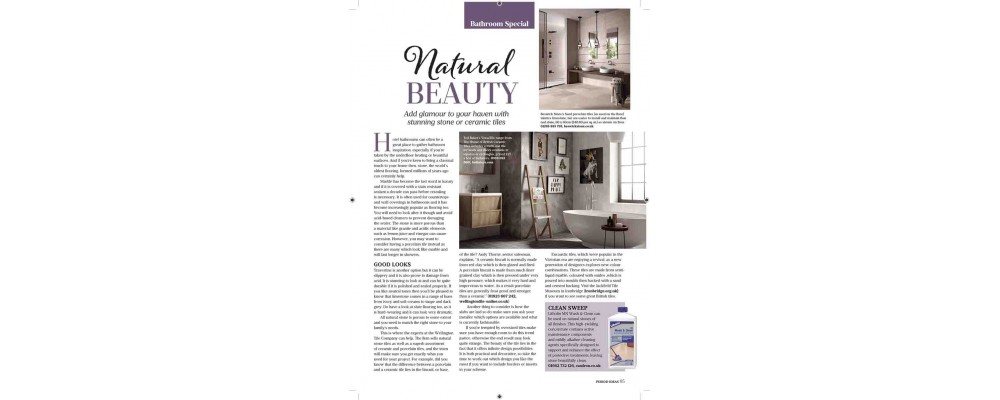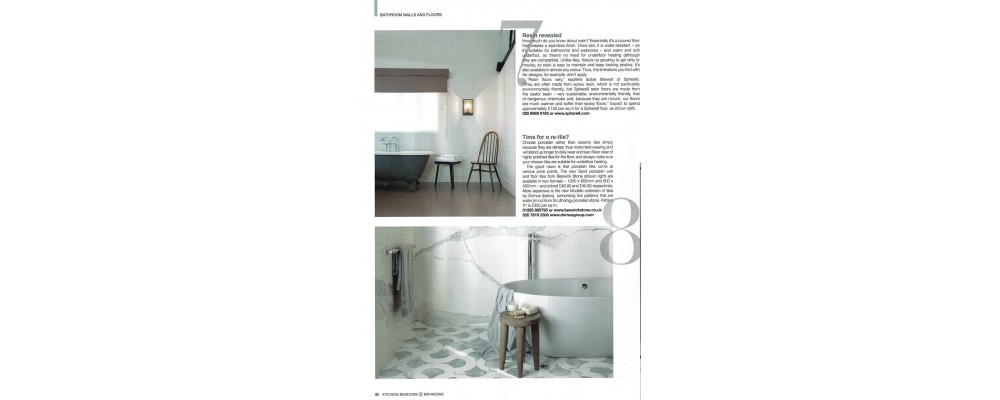 This March, Beswickstone is yet again a hot-topic on the pages of the interior design world's top publications. Not only is the virtue of our naturally beautiful Sand Porcelain Tiles and their lovely limestone likeness touted in Period Ideas but also the competitive price of this popular Italian porcelain collection is highlighted by Kitchen, Bedrooms & Bathrooms (KBB).
Here, poet and artist William Blake encapsulates that life's splendour is frequently found in the simplest details: "To see a World in a Grain of Sand. And a Heaven in a Wild Flower. Hold Infinity in the palm of your hand. And Eternity in an hour." This is something to which Beswickstone, who supplies the very best natural stone tiles and oak flooring that exude understated style, fully subscribes.
Beswickstone builds sand-castles of style
Also celebrating "Natural Beauty", Period Ideas stated in their bathroom special that while the luxurious look of marble is much desired, the reality is that this particular natural stone can be laborious to keep clean and neat. Marble is porous and let's face it who wants spongy tiles in a bathroom or kitchen? So, for many, less expensive low-maintenance porcelain tiles that mirror marble are the ideal solution:
"Beswick Stone's Sand porcelain tiles (as used on the floor) mimics limestone but are easier to install and maintain than real stone…" – Period Ideas, March 2017, p95.
While in KBB (March 2017, p82) they go to town explaining why porcelain tiles are more durable than their ceramic counterparts and bring home the importance of selecting floor tiles that are compatible with underfloor heating (which Beswickstone's porcelain tiles most certainly are, by the way). The advantage of porcelain tiles suiting a range of budgets is also mentioned, with Beswickstone Sand Porcelain Tiles – which come in a choice of two formats – featured as the more affordable option.
What are you waiting for? Snap up your Sand Porcelain Tiles today, the sands of time wait for no man!