As with any interior design trend, must-have floor finishes vary from year to year. From wood to natural stone tiles, wood-effect porcelain and engineered oak, how do you know what's hot, what's not and which is the right one for you?
Carpet, vinyl, wood-effect tiles, stone-effect flooring, solid oak – where do you even know where to start when it comes to flooring? With so much choice, it can be easy to make the wrong decision when it comes to floor finishes. And cost is often a large factor – while you can get some kinds of flooring very cheaply, budget shouldn't be your main influence. Longevity, practicality and durability will remain prominent long after the cost of the floor is forgotten.
Wood floor finishes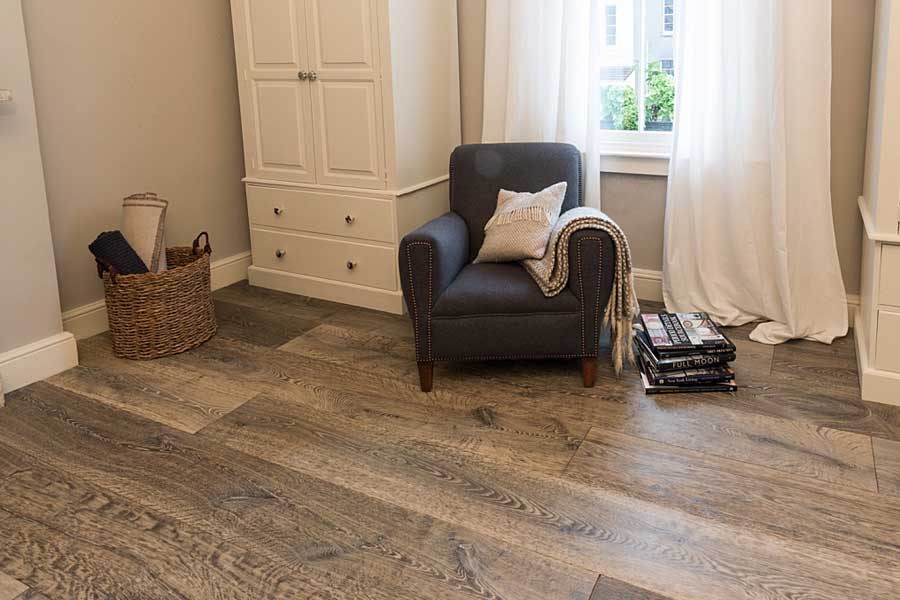 There's no denying the stunning qualities of timber, so it's no wonder wood floor finishes are a timeless trend. But, solid wood does need a lot of on-going maintenance to keep it looking good and it's not suited to areas prone to moisture, like bathrooms and kitchens. Here, man-made alternatives really come into their own, such as wood-effect porcelain or engineered oak flooring, as they offer the beauty of the real thing, without the problems associated with it.
"Many self-builders are attracted to natural wood, for the same reason they like natural stone, but both can be temperamental to lay and to look after. The engineered version is therefore becoming more popular, especially when laid over underfloor heating." Mark Brinkley, author of 'Housebuilder's Bible' and experienced builder
Another hugely popular choice for homebuilding and renovating is wood-effect porcelain. With advances in photo-etching techniques, porcelain tiles offer highly realistic reproductions of natural floor surfaces, with ease of maintenance and extreme durability. At Beswickstone, we have a fabulous range of timber effect flooring, offering styles and colours that are right on-trend and work beautifully within any setting.
Natural stone tiles
As opposed to ceramic or porcelain, natural stone tiles are quarried from the ground, not manufactured. As each quarry is different, each stone is unique in its magnificent qualities, and allows you the opportunity to embrace the beauty of nature within your home. These delicate characteristics are even more prominent if you choose limestone, in which the fossils are visible.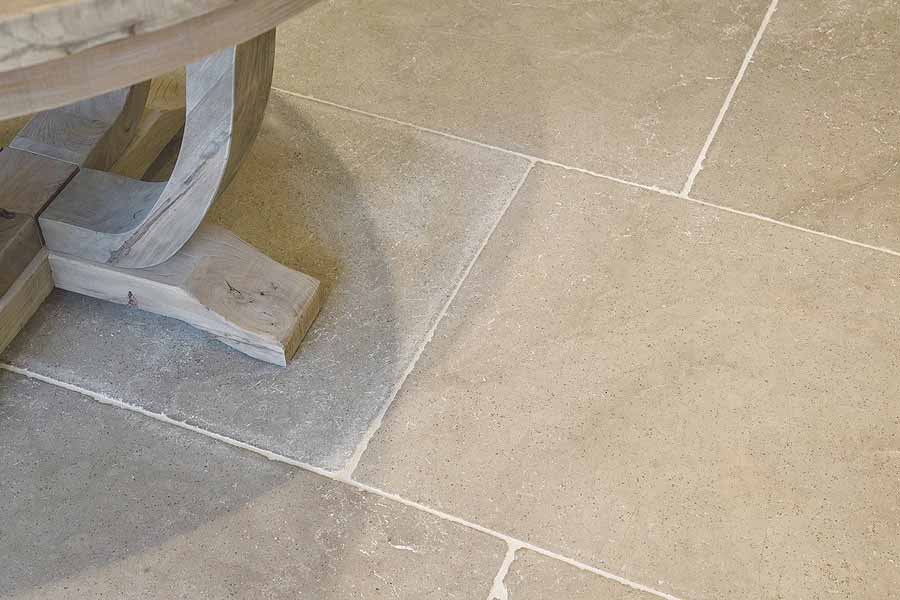 When installing limestone it's important to select a natural stone installer, advises Beswickstone's John Forde. "Only ask for quote from those who are fitting natural stone most of their working week. A porcelain or ceramic tiler who may fit natural stone once or twice a month is not a recommended fitter. Natural stone is a different beast entirely, and you need to employ someone who will not be fazed by the installation challenges a natural material has over a ceramic tile. This is by far the biggest mistake people make when getting a stone floor."
We have a fabulous range of natural stone tiles, including wonderful polished, tumbled and honed finishes, to perfectly complement both modern and traditional environments.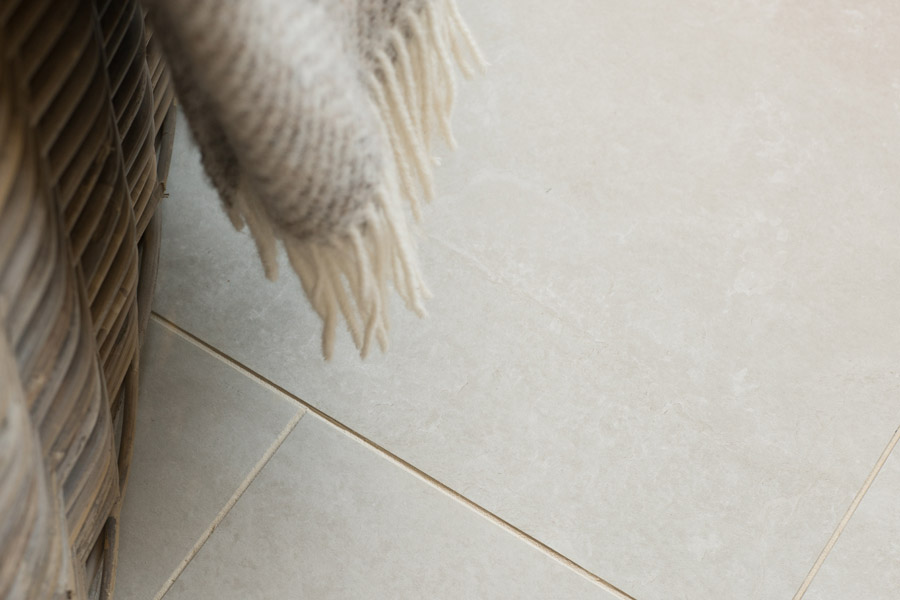 Like solid wood, however, some natural stone does require looking after, making stone-effect flooring a great alternative for a lower-maintenance and highly durable floor. With strikingly realistic detailing, colour tones and unique markings, our selection of stone-effect flooring is almost impossible to distinguish from the real thing – allowing you to enjoy the inherent beauty of this natural material, with extreme ease of care.
Underfloor heating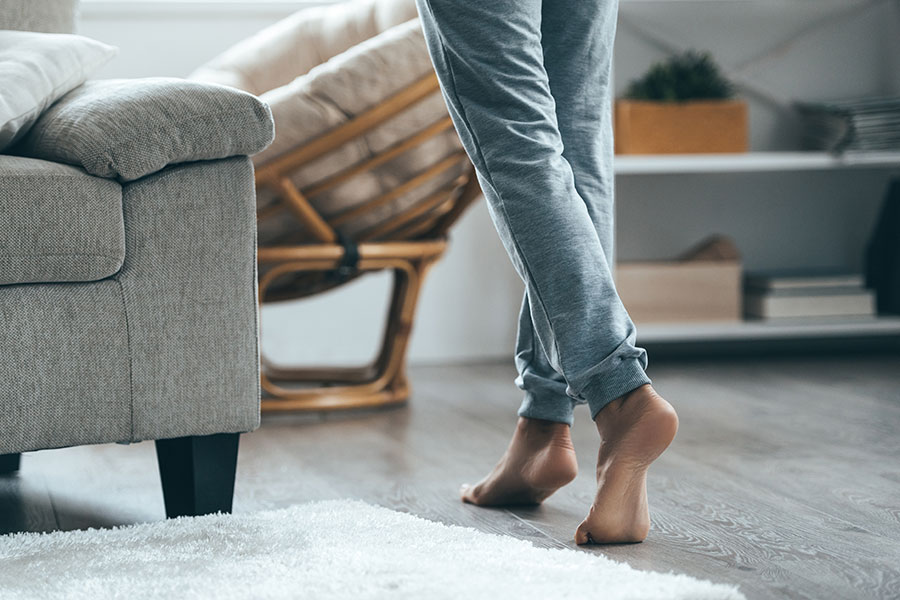 Becoming increasingly popular, underfloor heating presents a world of benefits, but is better suited to certain floor coverings. So, when thinking about installing underfloor heating, you need to consider the effect it has on your floor above. It works on the principle of using the entre floor surface as a heater and can be laid in wet screed or clipped under a timber floor, and the performance of the two differs.
"A heavy screed works like a storage heater, taking a long time to heat up and cool down. So, it tends to work best with thicker stone or porcelain tiles, which absorb the heat. In contrast, timber and thick carpet are moderately good insulators, making underfloor heating work harder to get the same effect and acting like a conventional radiator by heating the room up and cooling down quickly." Mark Brinkley
If you want to use underfloor heating with a timber floor, most experts recommend engineered oak flooring, as it's more stable and less prone to movement. And if you're using a stone or porcelain floor finish, using a slip membrane underneath will reduce the risk of thermal cracking.
Laying floor finishes over a screed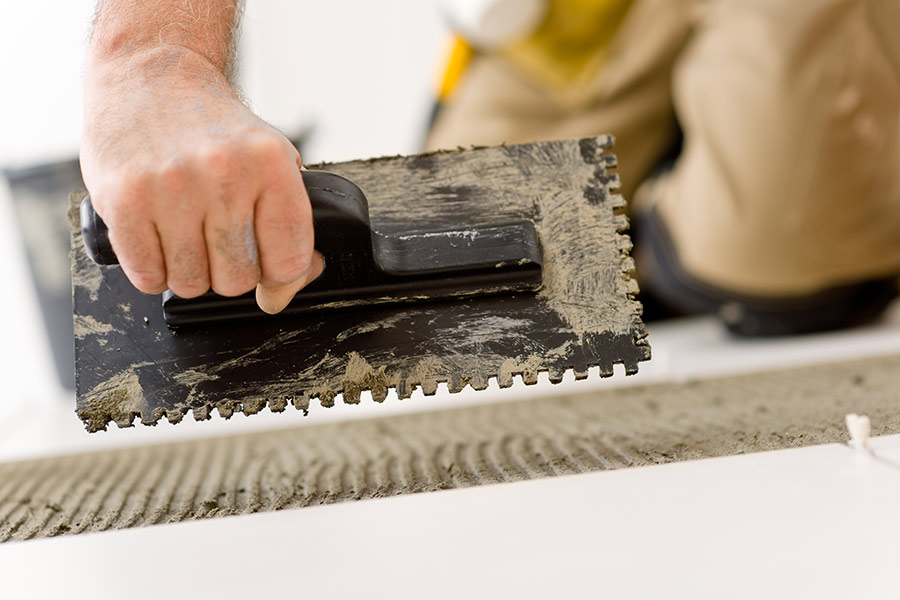 Most people use a wet screed on a ground floor and you must ensure it's fully dried before you lay the floor, as any water sitting in the screed can ruin any covering – particularly a wooden one.
"Conventional wisdom states that you should allow a day's drying for every millimetre of screed, which translates to around two months for a 65mm screed. You can use underfloor heating to help speed up the process, but use with caution." Mark Brinkley
Whatever kind of floor finish you choose, the key is not to rush it and always take the advice of your flooring contractor. At Beswickstone we have a large selection of stunning floor finishes and can offer advice on finding the right one for you. Visit our large showroom in Cirencester, where you can view our engineered oak flooring, natural stone tiles and wood and stone-effect porcelain tiles, or contact us to find out more.