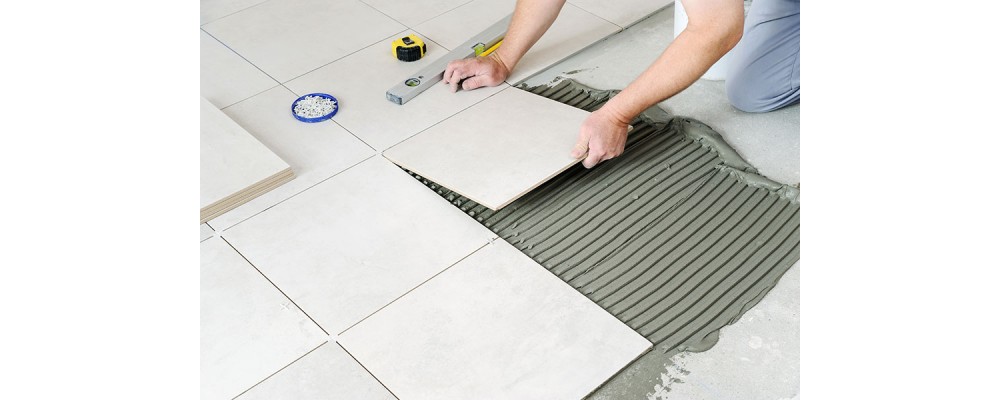 With the myriad of tiles available – from stone effect porcelain tiles to rustic and vintage tiles, it can be hard enough to choose the perfect one for you, let alone know which porcelain tile adhesive you need. To keep your tiles looking gorgeous for years to come, your choice of adhesive is crucial. So, here's a guide to selecting and using the right one.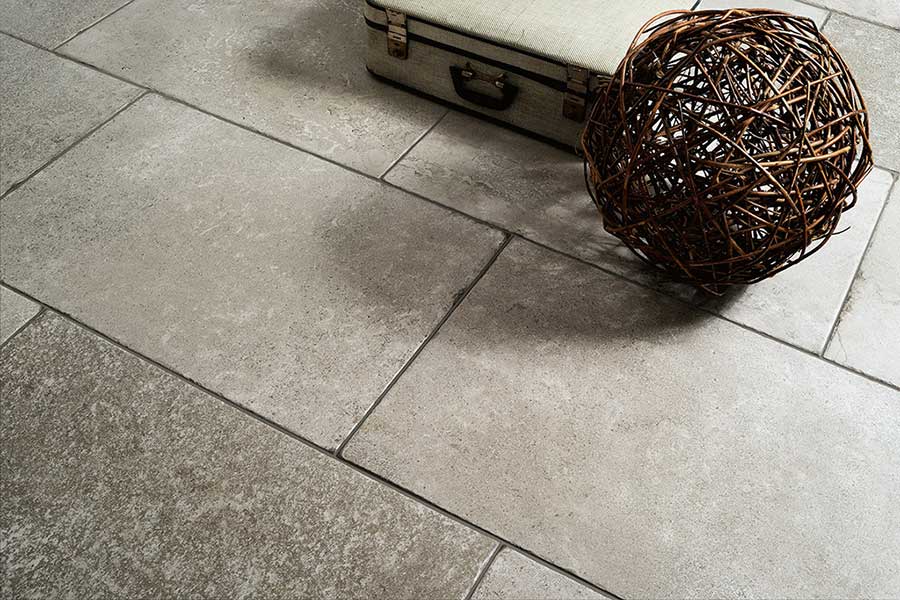 What kinds of porcelain tile adhesives are there?
Powdered adhesives, which you mix with water, are more suitable for laying porcelain tiles than ready mixed paste, as they offer a far stronger bond. Whatever your project – whether you're using marble effect porcelain tiles for your bathroom floor or metallic tiles for a feature wall, you should always choose a good-quality powdered adhesive. For areas that will see a lot of footfall, or where you have underfloor heating, it's imperative that your adhesive is flexible to absorb the stress and cope with the heating and cooling process.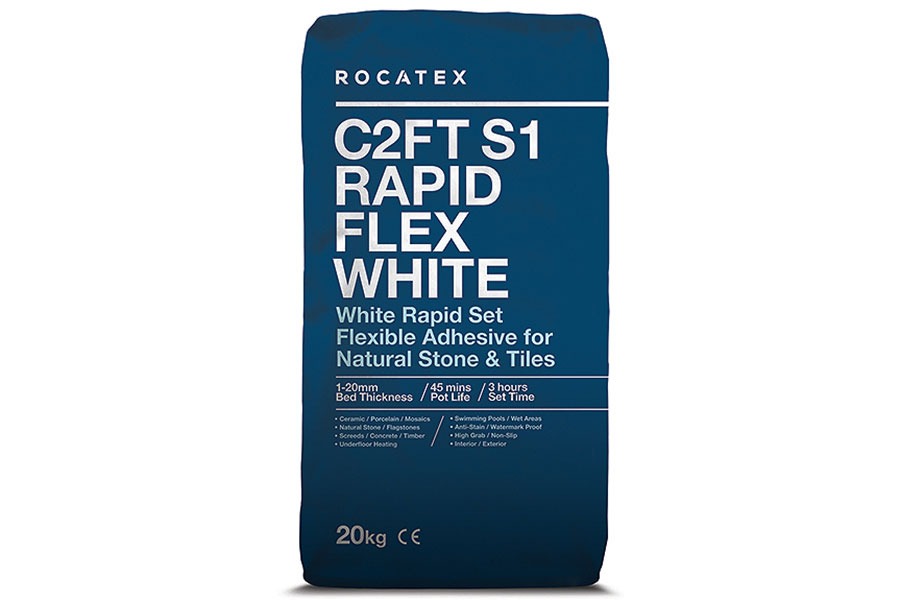 When it comes to colour, most adhesives are available in white or grey, and generally you'd use white for a lighter grout and grey if you're using a darker grout. So, for example, if you were laying light-coloured large format porcelain tiles, with a contrasting dark grout, choose a grey adhesive.
What are you fixing your porcelain tiles to?
For walls, absolute best practice is to tile onto 20mm thick tile backer board which can be fixed directly to stud work meaning the walls do not need to be plaster boarded. Alternatively a thinner tile backer board can be fixed over the top of existing plasterboard to give the best substrate possible. It is possible to tile onto fresh plaster but this must be primed with an acrylic based primer.
You can also install your porcelain tiles over existing tiles as long as you are using a powdered adhesive, so the water content can evaporate for the adhesive to dry. The existing tiles need to be primed with a quartz based primer to provide a key for the adhesive, our Ultimate Grip Primer is designed for this. For floors, installing a layer of plywood or tile backing board will give you a stronger and more stable surface.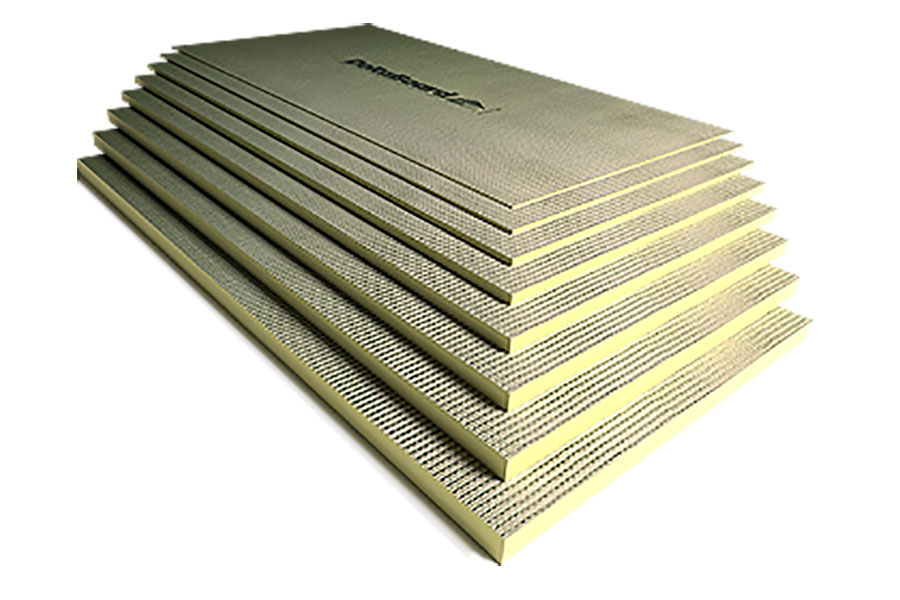 What preparation is needed for your porcelain tiles?
For fixing any type of porcelain tiles, you need to prepare your substrate properly, making sure it's flat, clean and strong. Ensure your walls and floor are level, so you get an even surface and make sure all are free from dust and dirt, which will interfere with the effectiveness of the adhesive.
Using your porcelain tile adhesive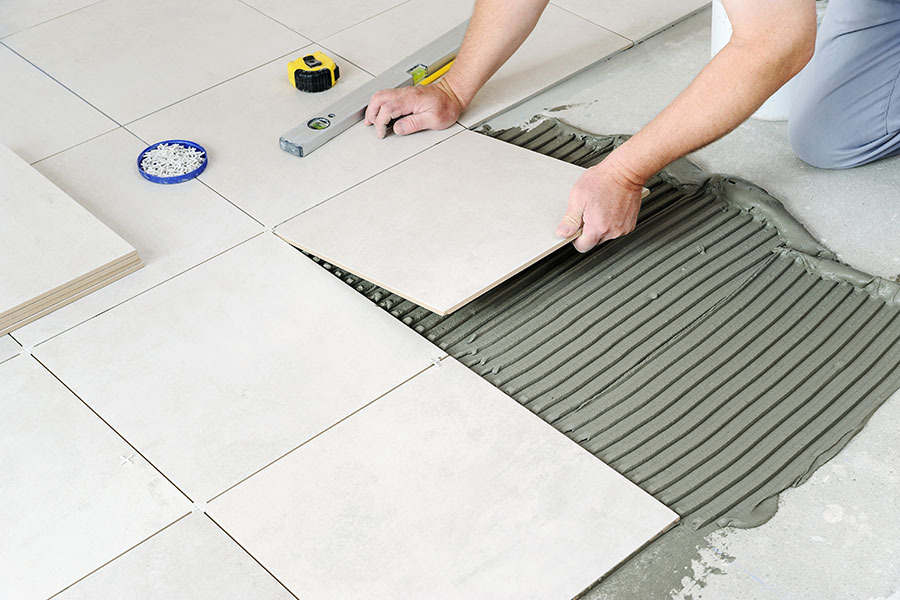 You must make sure there's a full and even coverage of adhesive between your porcelain tiles and your substrate, to avoid any cracks later on. Whether using rapid or standard setting, make sure your adhesive is completely dry before you walk on floor tiles as any pressure could move the tiles and you'll end up with an uneven floor. If you have underfloor heating, don't turn it on for at least two weeks.
For more advice on porcelain tile adhesives and to see our full tile collections, including wood effect, marble effect, flagstone look porcelain tiles and outdoor porcelain tiles, visit our large showroom in Cirencester.
Sep

26,

2018

Comments: 68