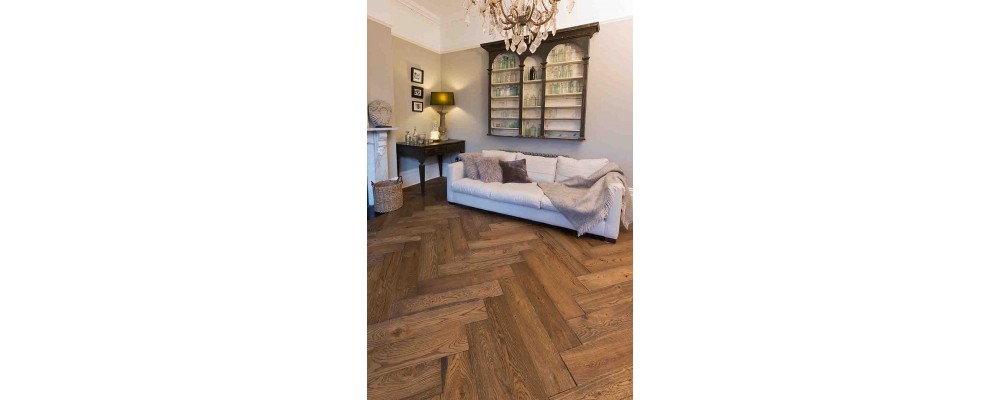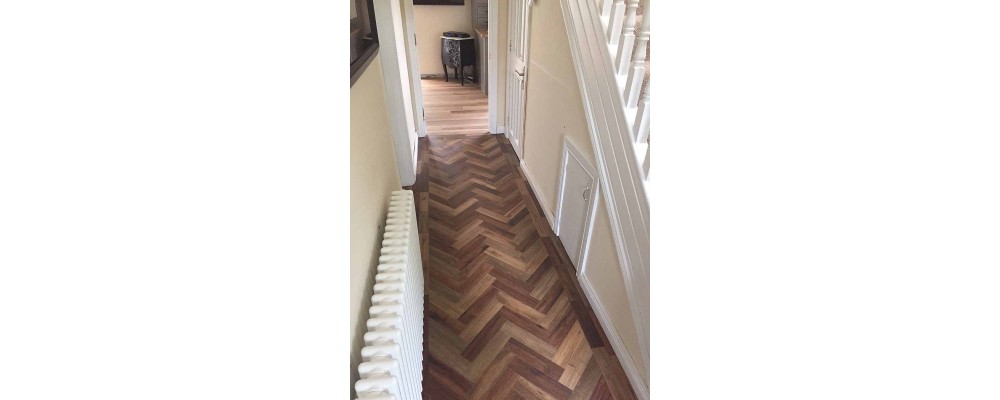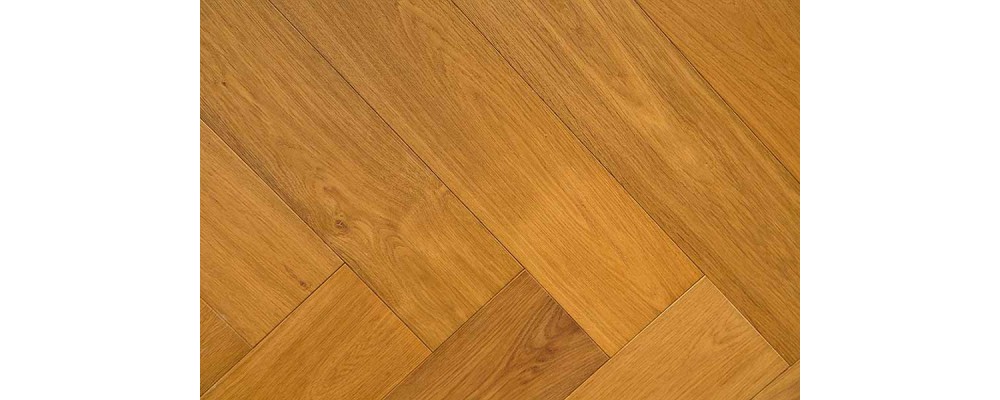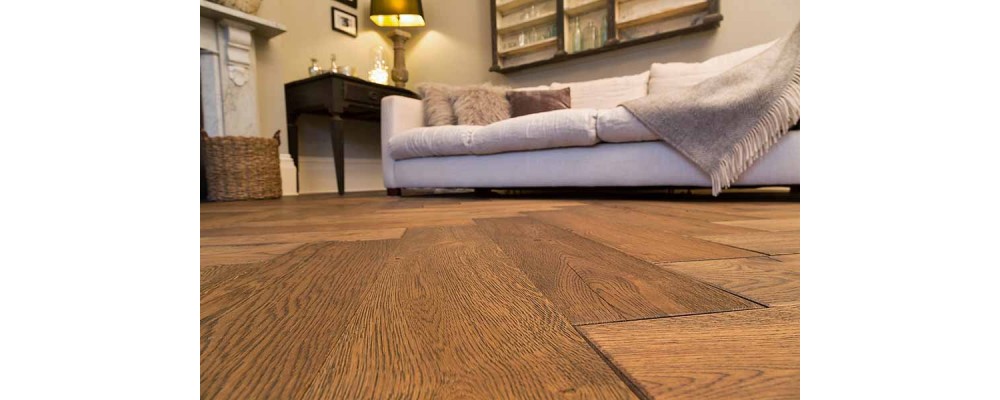 One of the most prominent interior design trends to emerge this year is the reincarnation of the classic herringbone-style flooring, with a contemporary twist. Here at Beswickstone, we have a wonderful range of herringbone hardwood flooring, wood look tiles and brick tiles, so you can create this highly stylish look in any room you desire.
Herringbone is the most popular type of parquet flooring, which is a geometric mosaic of wood pieces used for a decorative effect. The herringbone pattern can be created both with hardwood flooring and tiles, including wood effect, stone and porcelain.
A modern take on traditional herringbone flooring
Traditional parquet flooring saw the use of small blocks, which sometimes had the detrimental effect of making a floor look rather cluttered and 'busy'. Contemporary patterns involve larger boards to create fabulous clean and sleek herringbone flooring, while still retaining the timeless character and charm.
Engineered aged oak herringbone flooring
Engineered wood flooring is becoming a highly popular flooring choice, giving the glorious appearance of a solid wood floor, while being exceptionally hardwearing. Our magnificent collection of engineered oak herringbone flooring delivers a wonderfully authentic look, in three beautiful finishes.
Our dark aged oak gives lovely warmth underfoot, with a heavy rustic finish for timeless, natural beauty. Heavy brushed and smoked presents a delightful open grain and a naturally textured surface, while our natural oiled offers a subtle brushed finish of outstanding splendour.
Parquet wood look porcelain tiles
Advances in printing technologies have allowed for the production of highly realistic alternatives to natural hardwood herringbone flooring. Porcelain tiles are a fantastic way to create parquet flooring, embracing the authentic characteristics of traditional herringbone, in both appearance and texture.
Our exquisite range of parquet wood look tiles are the perfect choice for any room in the house – offering the look and feel of natural timber herringbone flooring with outstanding durability and practicality. Ideal for areas of high traffic or wet rooms, these porcelain tiles work beautifully in both traditional and modern properties alike, and are available in four gorgeous tones of dark, natural, honey and whitewashed.
Herringbone brick tiles and stone look tiles
Another popular choice for both floors and walls are brick tiles, which look fabulous when laid in a herringbone pattern. Victorian style and marble effect brick tiles work exceptionally well on bathroom and kitchen walls or floors, and create a spectacular effect in entrance halls of both traditional and modern homes.
Our superb marble effect porcelain brick tiles are stunning versions of classic white Italian marbles, Carrara and Statuario. Available in two sizes, these delightful brick tiles are highly versatile, suitable for floors or walls, and boast extreme durability and low maintenance.
Find out more about our range of herringbone flooring, and our extensive selection of engineered wooden flooring, porcelain tiles and natural stone floor and wall tiles, by visiting our showroom in Cirencester. Alternatively, you can order a flooring sample on our website.