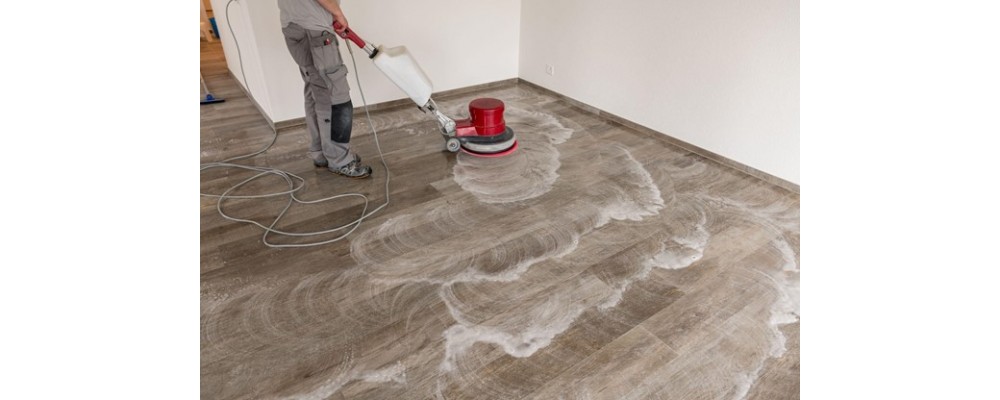 When considering a new flooring installation, most people tend to focus on necessities first - finding a supplier, picking the design, choosing an installer - most homeowners rarely consider the maintenance & upkeep that will be required over time.
A tiled floor is perfect for combining style and function, whether it has a gleaming glossy sheen or a sophisticated matte finish. As a practical and stain-resistant flooring option for busy households, tiles are an excellent choice for any interior design project. The elegance of a tiled floor makes it an excellent choice for any interior design project.
In addition to being cost-effective and low-maintenance, floor tiles are also designed to last. However, that doesn't mean you shouldn't show your tiles some love and care. Whether you want to clean your tiles more effectively or prevent scratches on them, we've got 5 tips that will help you keep your floor tiles looking their best.
1. Remove excess dirt regularly
Domestic life can easily ruin a pristine tile floor, whether it's food stains or more serious scratches. The easy-to-clean nature of floor tiles will lead to less effort required to maintain your flooring, but regular upkeep is essential since direct contact with loose dirt and debris will wear down the finish over time. You can remove excess dirt by frequently sweeping and mopping your floors to placing mats and rugs at each doorway to prevent damage so that your floors remain gleaming for a significantly longer period of time.
2. Don't be afraid to deep clean flooring
Maintaining a floor regularly can cause it to look clean and free of blemishes, but paying attention to the tough spots is imperative to preserving the finish overall. When you deep clean, the type of dirt dissolving solution you use will vary depending on the type of floor tile, so make sure you use cleaning products that are suitable for your kitchen or bathroom floor tiles. pH neutral soap can be used on natural stone tiles, for instance, to prevent dulling the surface, while vinegar and water solutions can quickly remove unsightly water stains from porcelain tiles.
3. Get to grips with grout
Due to kitchen and bathroom flooring's stain-resistant surface, it is often the grout that undermines the overall appearance of a gleaming surface. Whether you have food stains or ground-in dirt, applying a paste of baking soda and water into the grout lines will make the border of your tiles look crisp and clean. Scrubbing with abrasive materials, such as steel wool, can scratch tile surfaces, so instead of using these materials, you should consider naturally brightening grout lines with a white pencil eraser or soft bristle brush.
4. Ask guests to remove any shoes
Cleaning the grout and tile face regularly makes it easier to prevent stains from building up, but it is even easier if precautionary measures are taken. You can prevent any scuffs or scratches on your kitchen floor tiles by asking guests to take off their shoes before entering your home. This will keep dirt and debris off your floors.
5. Repair or replace damaged floor tiles
Bathroom and kitchen flooring need to be repaired regularly to prevent scratches from accumulating dirt and distracting guests from a mostly pristine surface. Scuffs and scratches can be buffed out, while cracks that extend to the white of the tile most likely will need to be replaced. Porcelain and ceramic tiles can be repaired with scratch repair kits, toothpaste, or brass polish, whereas marble floors can be restored with epoxy and acetone.
It is not only practical to have a tiled floor in a busy household, but it can also transform the appearance of an interior. When you treat your floor tiles carefully, you can enjoy their gleam longer, and their durability makes them an excellent long-term investment.
For more information on terracotta tiles, rustic terracotta tiles, and beeswax for terracotta tiles, call us at Beswick Stone.