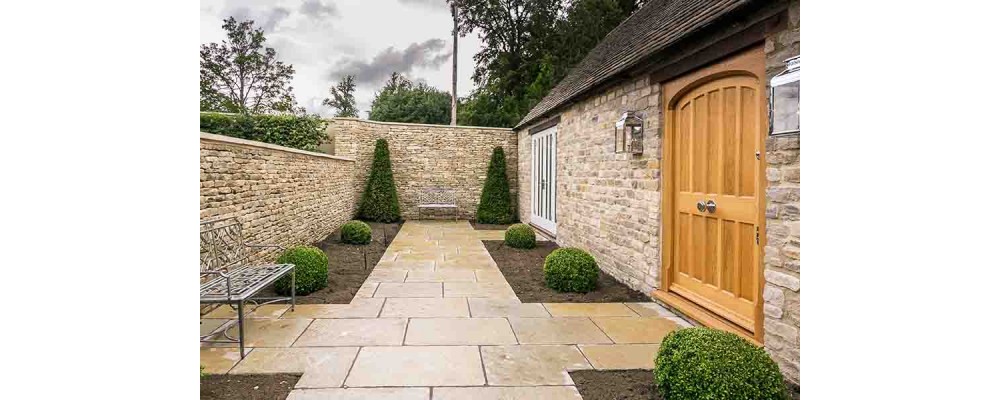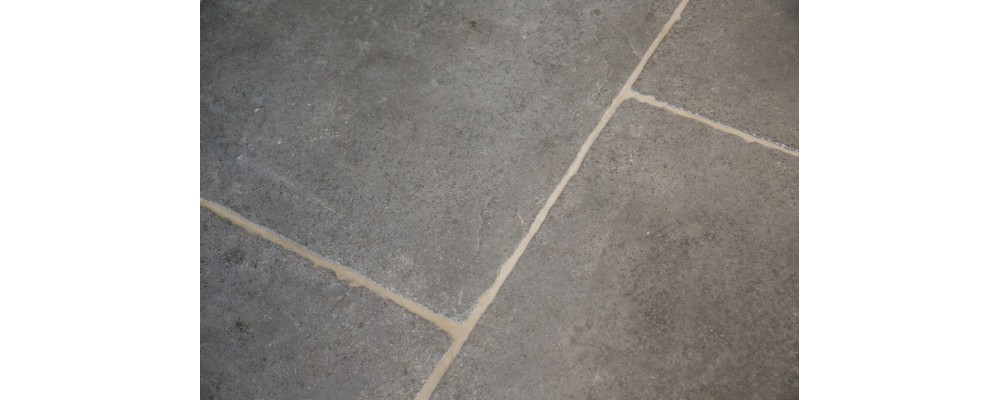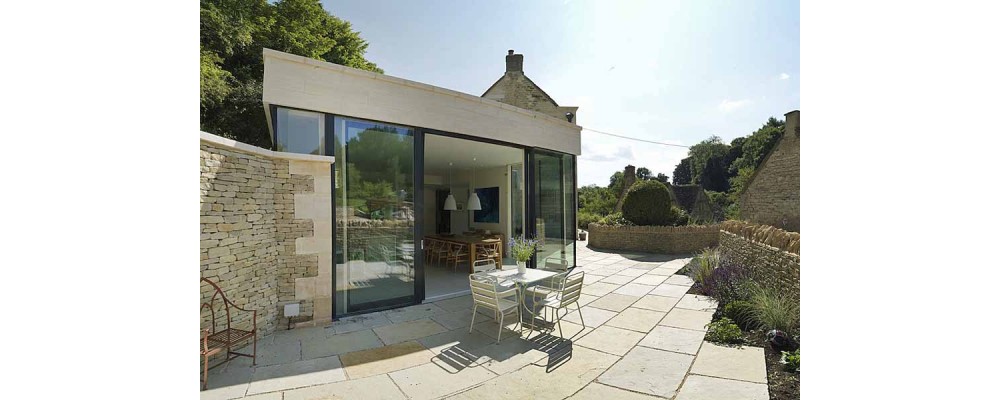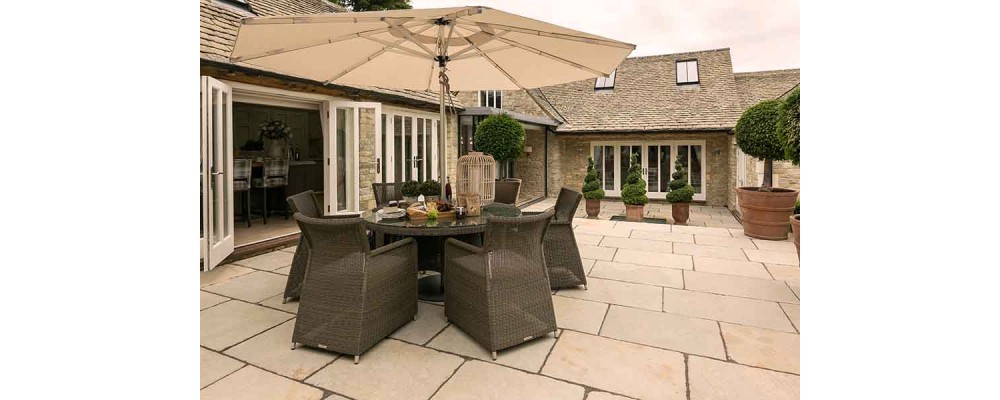 The many benefits of natural flagstone paving
Renowned for being durable, easy to maintain and extremely versatile, stone paving lends itself to a wide range of uses in the garden. Stone paving, such as limestone paving, works perfectly in both traditional garden designs and modern or minimalist spaces. And using natural stone flagstones is the perfect way to enhance your garden and wonderfully complement other natural materials.
Incredibly long lasting, this is the perfect external paving choice. Timeless and classic, flagstone paving has the ability to deliver style, year after year, and can even help to increase the value of your property.
Limestone paving is the perfect choice for a garden
When it comes to natural stone paving, there are a wide range of options available. External paving needs to be exceptionally hardwearing, not only against high traffic, but weather extremities too. But function and practicality doesn't mean you have to compromise on style. Limestone flagstones are a fantastic choice for any outside project – with high density they are naturally very durable, as well as exceptionally stylish. Our range of limestone paving presents an array of stunning colours, from ultra-modern grey limestone to the rustic beauty of our hand-finished Cotswold-coloured limestone.
External paving with unique beauty
While there are some fabulous man-made paving products available, with stunning reproductions of natural materials, it's not always easy to fully capture the real intricate beauty of natural stone paving. Flagstone paving gets better as it ages, with the delightful characteristics meaning no two stones are ever the same. It's this uniqueness that exudes inherent beauty.
The versatility of stone paving
You'd be forgiven for automatically thinking of patios and paths when it comes to flagstone paving in garden design and landscaping. But natural stone flagstones have so much more to offer. While you can create stunning paved areas and pathways, there are so many other ways to incorporate beautiful stone paving within an outside project. Think water features, artistic pieces, troughs, benches, table tops, balustrades, BBQs and swimming pool surrounds and you'll soon realise how much flagstone paving lends itself to creative garden design ideas.
Laying and sealing external paving
Preparing the ground for laying flagstone paving, and how it's laid, varies according to the thickness and colour of the stone. Most stone paving is between 20mm and 30mm thick, in which case a type 1 MOT base will be fine. As this sub-base has excellent load-bearing capabilities, it's perfect for using in areas that will see a lot of footfall.
When it comes to our limestone paving, the base required varies according to which of our limestone flagstones you're using, and sealing depends on the base.
Old Heritage, Jaipur, Raj Beige, Hand Aged Flag, Hand Aged Flag Verona Finish and Black Flag limestone paving: A type 1 MOT hardcore base, with a wet sand and mortar mix, a prepared concrete pad with the same mortar mix, or a frost-proof grey tile adhesive.
Avignon, Castile, Regent and Antique limestone flagstones: White Portland cement MUST be used, but can still be installed onto a prepared concrete pad, using the same mortar mix or a frost-proof white tile adhesive.
Don't dot and dab, as this can result in broken stones. Always use a full bed of mortar/adhesive.
Stone paving laid on an MOT base won't need sealing.
Stone paving laid on a prepared concrete pad should be sealed to reduce potential water ingress.
Visit our large showroom in Cirencester today to view our extensive ranges of interior and exterior stone paving, porcelain tiles and engineered oak flooring.