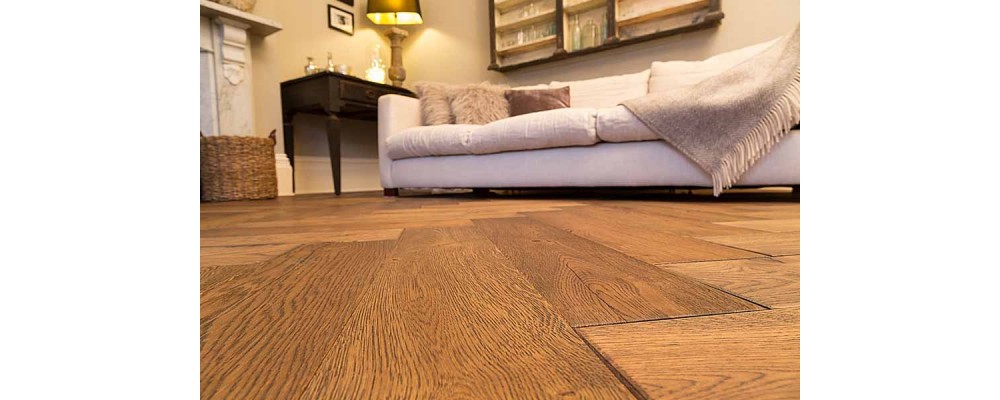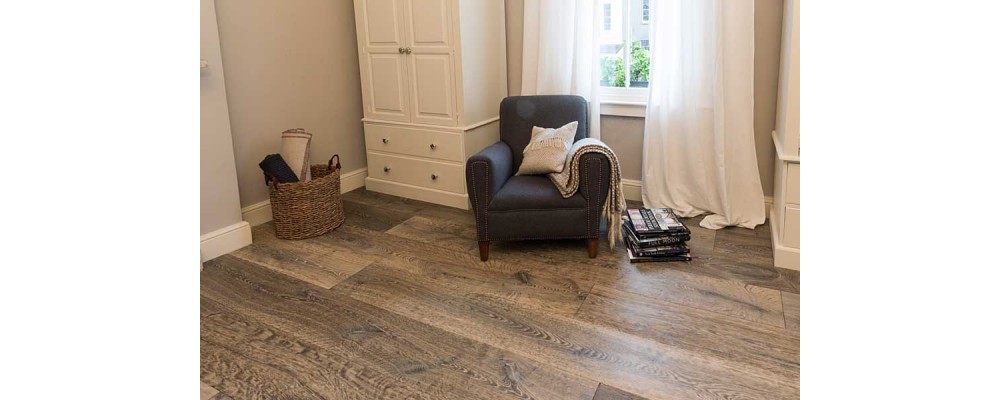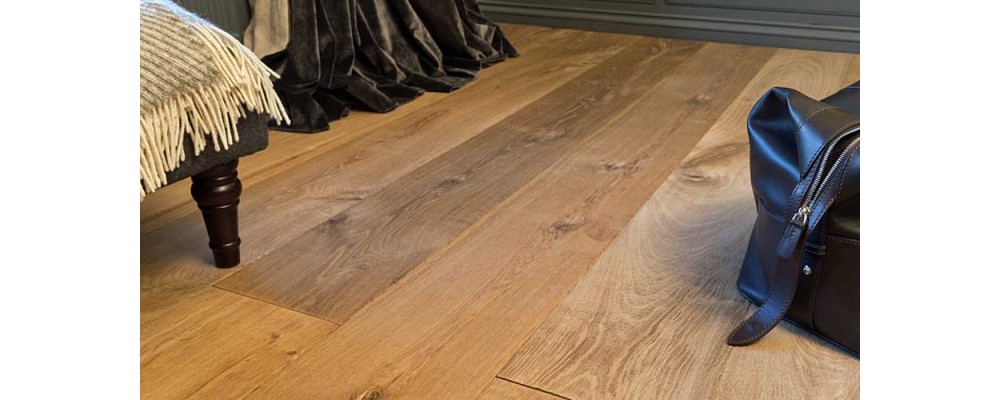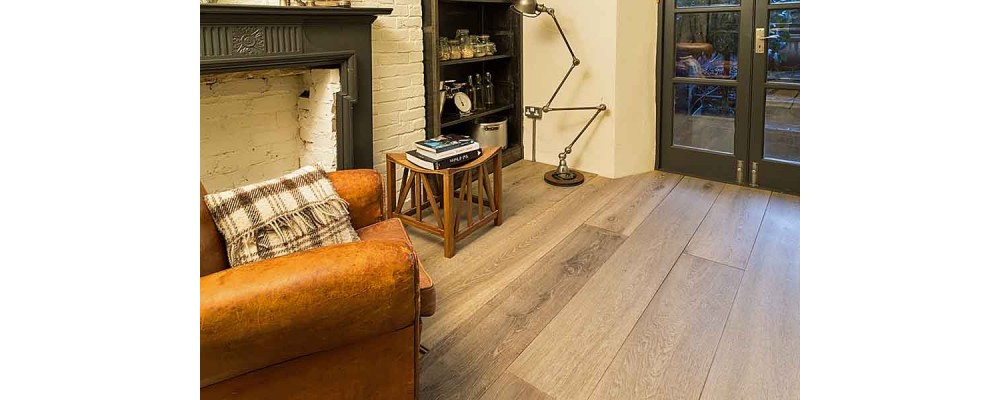 Engineered wood flooring offers an extremely durable and stylish alternative to solid wood flooring, making it the most popular choice of wood flooring across the globe. But what exactly is it and why is it in such demand?
What is engineered wood flooring?
In a nutshell, engineered wood flooring has at least two layers of wood, which are bonded together to form a solid plank. The natural oak top layer is the one that you see, and gives you the look of your floor. By running each layer at 90 degrees to the one above, the grain runs in opposite directions, creating an exceptionally stable floor, which is also extremely universal in its ability to be installed over all types of sub floors.
At Beswickstone we use real oak for the top layer of our engineered wood flooring, creating a beautifully classic and timeless effect that brings natural warmth and style to any room. Our engineered oak flooring is 20mm thick, with a 14mm birch ply back, which provides a robust structure for the 6mm top layer of real oak.
Why engineered wood flooring is better than solid wood flooring
The way engineered wood flooring is constructed makes it significantly less susceptible to humidity and moisture, which can cause solid oak and wood flooring to expand and warp. This makes it a perfect solution for areas and properties prone to damp, and can be used alongside any wet or dry underfloor heating system. The surface layer of our engineered oak flooring can be finished just like a solid wood floor can, so you get the appearance and style you want, with the durability you need.
Stylish engineered wood flooring solutions
Continually striving to bring our customers the highest quality, up-to-the-minute flooring solutions, our range of engineered oak flooring bears no exception. Our collection of prefinished and natural unfinished oak wood flooring is designed to suit all tastes and boasts more than 40 styles to choose from – whether you're looking for contemporary, aged or antique, in light, dark, rustic, smoked or whitewashed.
Visit our showroom in Cirencester to see our stunning range of engineered oak flooring, or click here to order a sample.