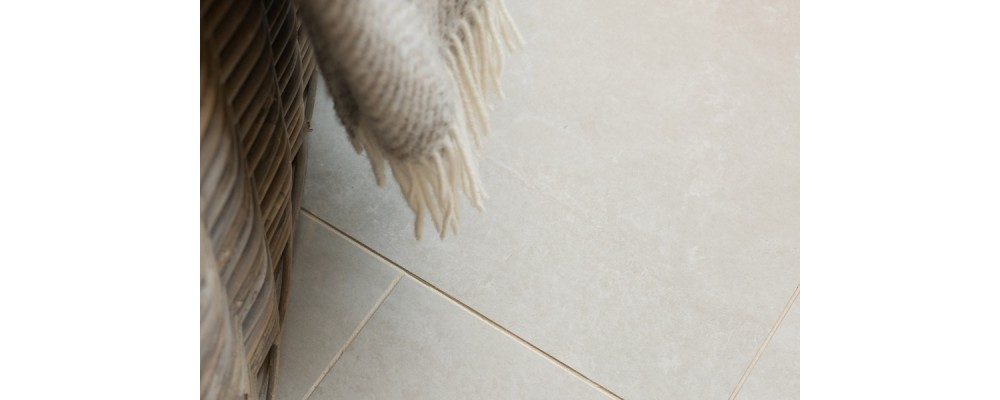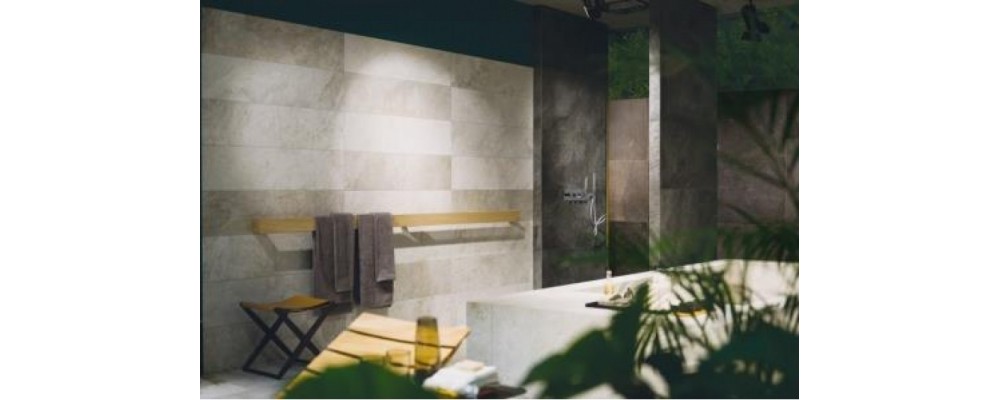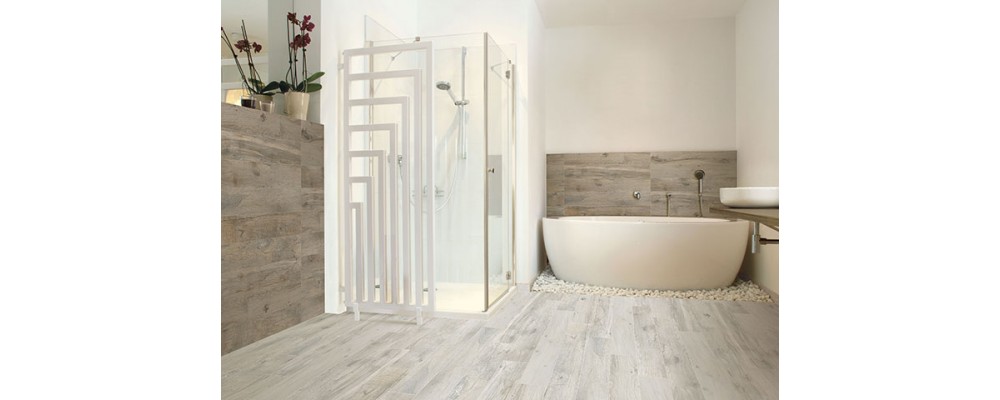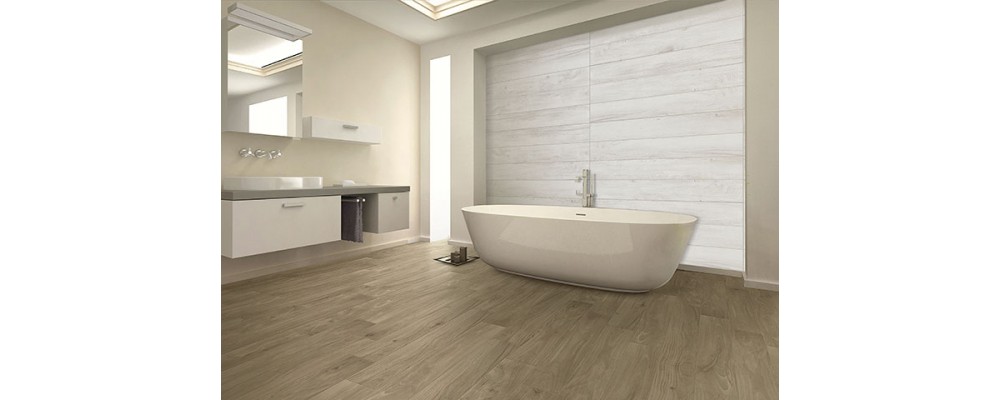 Style and durability are the two main considerations when choosing bathroom tiles, whether for the floor or walls. Porcelain tiles offer a stunning combination of the two – beautiful effects, colours and designs, with hardwearing and practical qualities that make them the perfect choice for bathroom flooring.

Why are porcelain tiles so perfect for bathrooms?
For a start, they're highly water resistant and won't warp or fade. As they're far denser than other bathroom tiles, such as ceramic, they have a lower absorption rate, which makes them extremely durable and hygienic. And, unlike natural stone, porcelain tiles are practically impermeable, making it hard for any liquid to penetrate the surface and leave a stain. Porcelain tiles also work brilliantly with underfloor heating, as the heat is quickly and evenly distributed.
The ease of bathroom porcelain tiles
Because porcelain floor tiles are stain resistant, they're perfect for areas of heavy footfall and areas where spills might occur, like the bathroom. Easy to install, porcelain tiles are simple to look after – no rigorous cleaning or maintenance routine is needed. There's no need to seal, wax or polish porcelain floor tiles either when they're laid or on going, and a simple mop with warm water is all that it takes to keep them looking great.
Bathroom flooring to last a lifetime
Porcelain tiles are unbelievably strong and hardwearing. They don't easily chip or crack – in fact, it takes an awful lot for anything to damage the surface. You don't need to worry about scuffs or scratches either. With the array of styles, effects and designs available, you can have a beautiful, timeless bathroom floor for years to come.
Stunning decorative porcelain tiles
There are so many fabulous styles available, to suit any bathroom, décor and theme, from contemporary chic to rustic charm. With wood and stone effect porcelain tiles, you can have stylish cost-effective bathroom flooring, with all the beauty of natural materials and far more durability. Our bathroom porcelain tiles offer unlimited possibilities for creating a stunning floor – from rare and luxurious white Iranian limestone-marble, through to sleek, coal grey limestone. And, with large format porcelain tiles you can create the wonderful effect of big, natural stone slabs – ideal for smaller bathrooms to give the illusion of a bigger space.
Wood effect porcelain tiles are the perfect way to bring the beautiful characteristics of wood to a bathroom, as they won't rot, warp or move when exposed to water. Capturing the gorgeous natural grain and knots, our selection of wood effect porcelain tiles offer marvellous colours and effects to complement any design theme – whether classic tones of warm milk chocolate, pale walnut, or cool, chic whitewashed.
To see our full range of porcelain tiles, visit our Cirencester showroom or click here to order a sample.