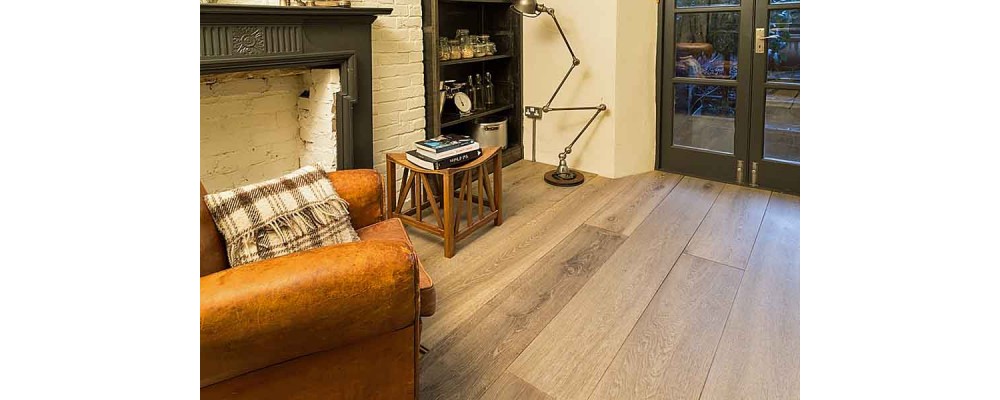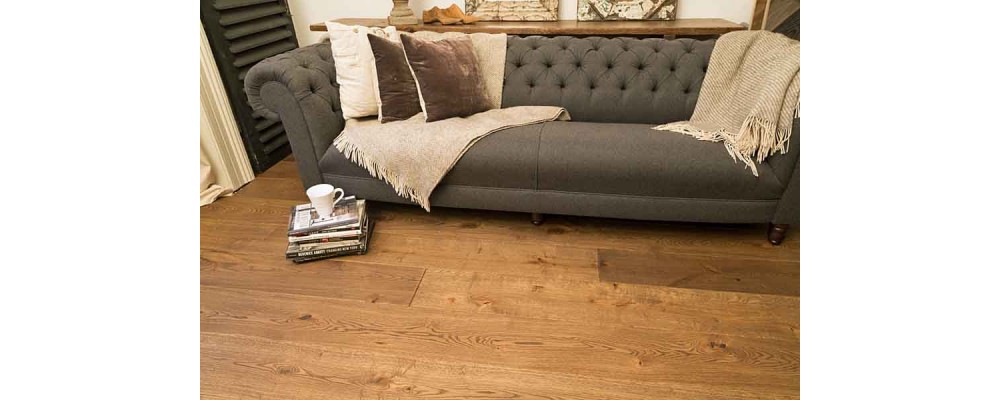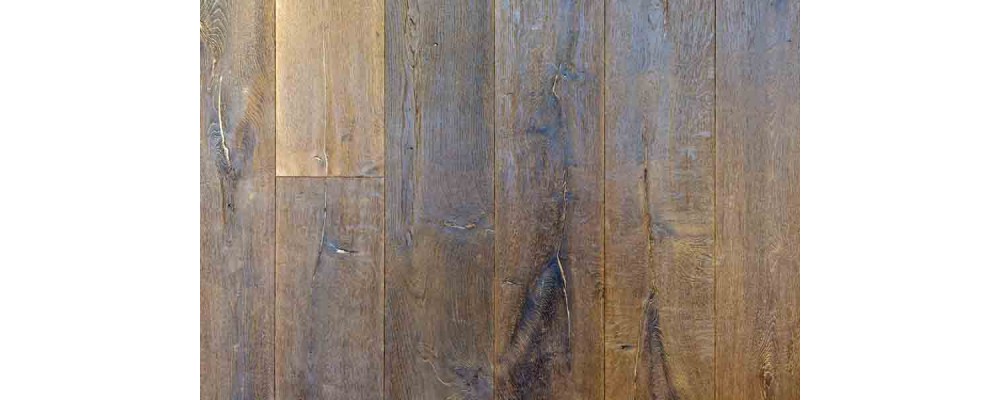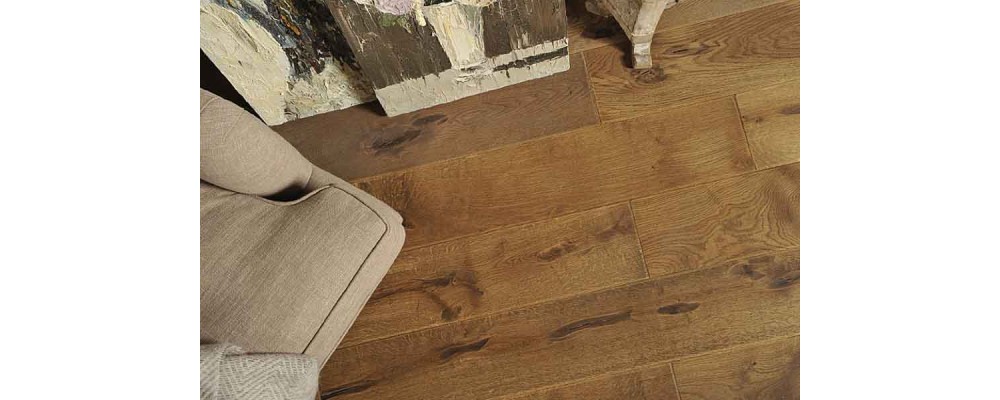 With its ability to add soul and stature to any sized room, wide board oak flooring is fast becoming a must have in stylish interior design. With our collection of wide plank engineered wood flooring, you can create this sophisticated, timeless and classic look in your home. Engineered oak flooring is a more stable solution than solid oak flooring which is prone to movement if conditions aren't perfect.
Reclaimed wood floor is an increasingly popular choice, with wide plank oak flooring playing a prominent role, as it effortlessly complements any theme or style, whether traditional or contemporary. This is however, extremely expensive. Our rustic and aged engineered oak floors offer the reclaimed aesthetic without the price tag.
Strong and durable real oak flooring
At Beswick Stone we offer an extensive and unique range of engineered oak flooring in a beautiful selection of colours and styles, to suit any property type and all tastes and budgets. The characteristics of our engineered wide wood flooring eliminate the problems associated with solid oak, making it the ideal solution if you're looking for a wide oak floor – it's less susceptible to shrinking or expanding and offers greater stability and longevity.
At between 22cm and 28cm in width, and up to 3m in length, the boards in our wide engineered oak flooring collection will sit impeccably within more spacious areas, such as barn or warehouse conversions.
Beautiful wide board oak flooring in a variety of styles
From pale to dark oiled, from whitewashed to smoked, from rustic to antique, our engineered wide plank wood flooring presents the perfect centrepiece for any sized room. Hillsdale Engineered Oak is a beautiful pale ivory colour, with an exquisite finish that captures the stunning natural grain of oak. For a floor with depth and character, McKinney Engineered Oak offers a darker, traditional oak floor. While our Black Oiled Engineered Oaks, epitomised by Code 5 & Code 6 flooring, will bring warmth and character to any room, with the natural grain subtly highlighted by an elegant, oiled finish.
To see our full collection of wide board engineered oak flooring, visit our showroom in Cirencester, or click here to order a sample.