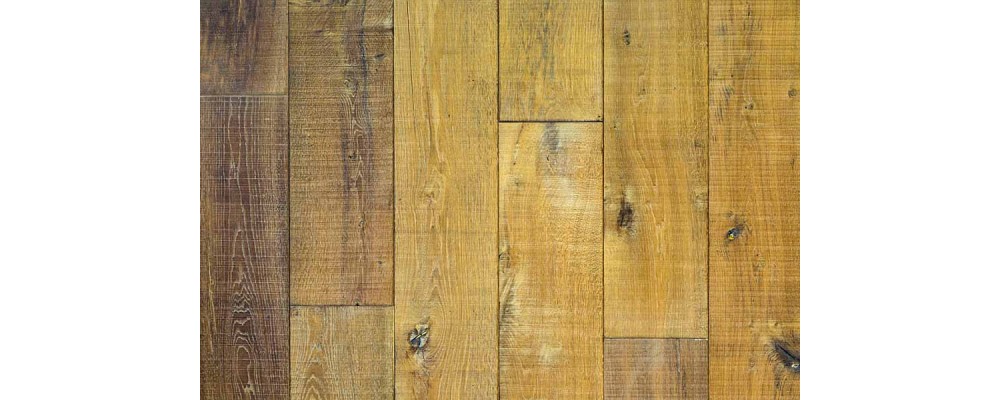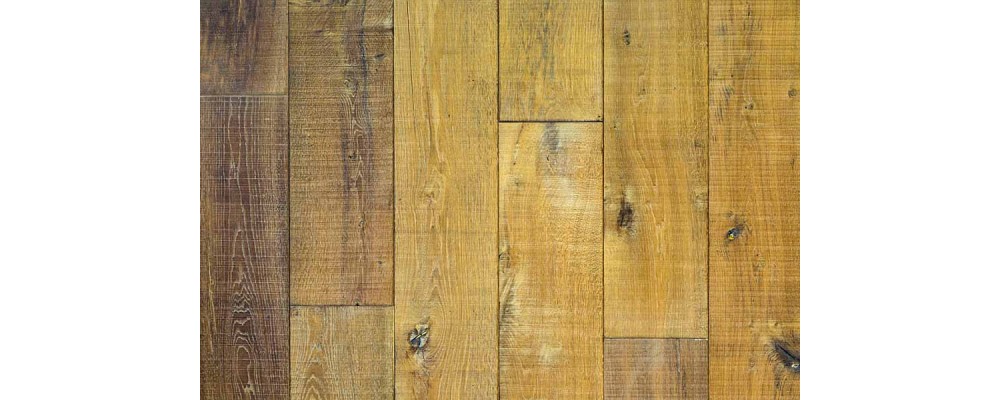 But fashion plays just a small part – when it comes to choosing a floor, function is absolutely crucial. Oak flooring is a firm favourite for its sophistication, durability and timeless qualities. And engineered oak flooring is a superlative choice, offering all the beauty and charm of real oak flooring, with extreme strength, easy maintenance and unrivalled warmth.
At Beswickstone we have a wonderful range of engineered oak flooring, and here are seven reasons why it's the perfect choice for any home.
Extreme versatility
Oak flooring lends its beauty and charm to any room in the home, from the kitchen to the bedroom. And with an array of styles, colours and finishes, our engineered oak flooring collection will stunningly complement any interior design theme. Contemporary oak flooring offers fabulous character in a modern setting, while our collection of antiqued oak flooring is perfectly at home within any traditional environment.
Our whitewashed oak flooring can bring an instant vintage vibe, with beautiful neutral and muted colours giving a great fresh feel. The elegantly brushed surface, the delicate oak grains and chalky finish present a striking floor, with a delightful light ambience – perfect for dark or small rooms. We also have an exquisite range of wide oak flooring, which is ideal for both large areas that demand stature and for transforming smaller spaces to make them feel spacious.
Natural beauty
Natural materials bring effortless beauty to any room. The undeniable splendour of oak flooring, and its ability to combine warmth, texture, comfort and style, has been an inspirational interior design theme for many years. Encompassing all the intricate magnificence and characteristics of real wood, our engineered oak flooring exudes charm. From the delicate knots and grains of light oak flooring, to the smooth, warm tones of smoked oak flooring, you can embrace the wonder of nature in any room. With no two planks the same, your floor will be bursting with beauty and individuality.
Timeless style
The appeal of oak flooring has lasted centuries, for its timeless elegance and unique charm. Whether you want to bring rustic character to your living room or embrace vintage chic in your kitchen, oak flooring is always on-trend. Dark oak flooring is a superlative choice, with beautiful natural golden-brown tones working faultlessly alongside any décor. For a timeless, sophisticated finish, smoked oak flooring sits perfectly within older properties and contemporary ones alike. And flooring doesn't come more classic than herringbone – our magnificent collection of herringbone engineered oak flooring delivers a wonderfully authentic look, in three beautiful finishes.
High durability
When choosing a floor, you want to know it's going to stand the test of time. Other floors, such as carpet, will have to be replaced every few years through wear and tear and staining. But our engineered oak flooring is highly stable, resilient and ages very gracefully. And it doesn't just look like real wood – it IS real wood. With up to a 6mm real oak top layer and a 14mm plywood backing, our engineered oak flooring is exceptionally robust. So, you benefit from the fabulous look and feel of solid oak, without the movement, swelling, warping and staining of the real thing. Built to last, our oak flooring will be a beautiful feature in your home for years to come.
Low maintenance
Unlike many other floor choices, engineered oak flooring is extremely easy to care for and will stand the test of time. With the exception of our unfinished hardwood floor, all of our oak flooring comes pre-oiled, so there's no preparation needed before it's laid. It's also highly resistant to stains, making it a great choice for areas of high traffic and places prone to spills, like hallways and kitchens. You also don't need to spend hours cleaning engineered oak flooring – a light vacuum or brush and mop is all that's needed, and it doesn't harbour odours or dust like carpet does, making it a hygienic choice and ideal for allergy sufferers, too.
Added value
Oak flooring instantly enhances the appearance of any property, whether a country cottage or a modern town house. It can also add great value to your home, whether you're looking to sell or rent now, or at some point in the future, investing in stunning engineered oak flooring could really help. With its versatility, low maintenance and timeless charm, oak flooring is highly desirable and can be a big plus point for potential buyers or tenants.
Warmth and depth
Oak flooring is lovely and warm underfoot, and the choice of gorgeous shades and finishes can bring fabulous depth to any room. For a wonderful ambience, dark oak flooring is a magnificent choice. With a gently brushed surface to enhance every natural grain structure of this beautiful material, our splendid antiqued oak flooring exudes comfort and style. Engineered oak flooring is also the perfect partner for underfloor heating, with the stability to manage the temperature and transfer heat to keep you lovely and cosy.
To find out more about our stunning range of engineered oak flooring, visit our Cirencester showroom or click here to order a sample.