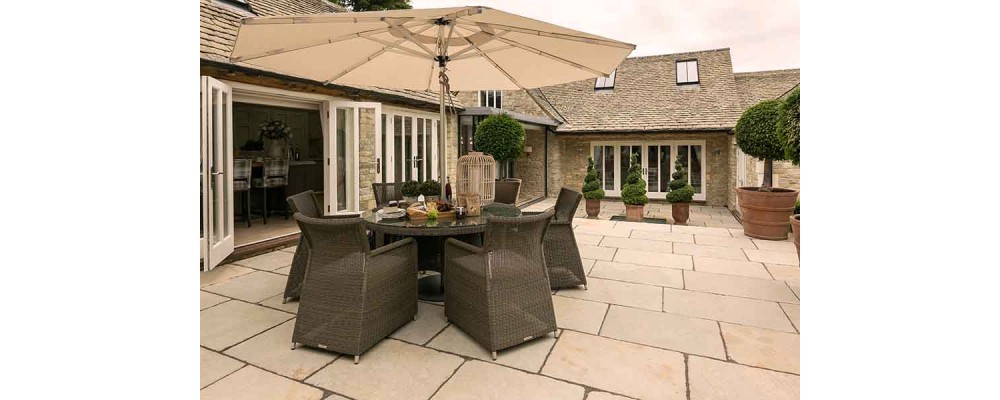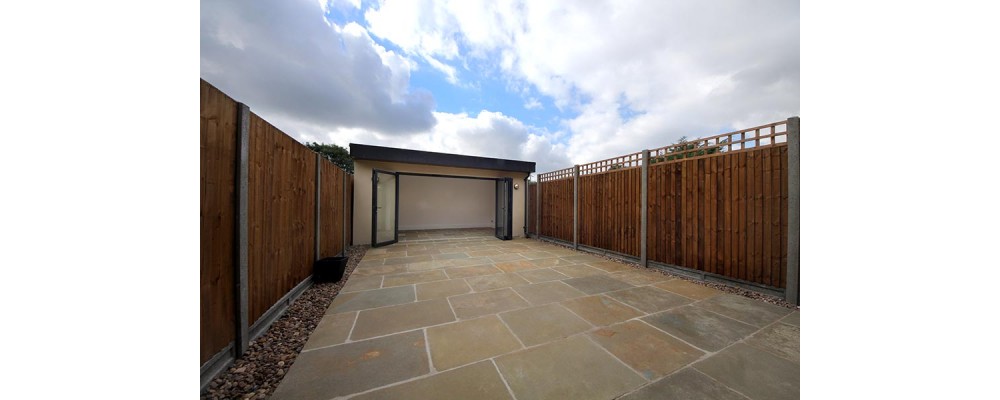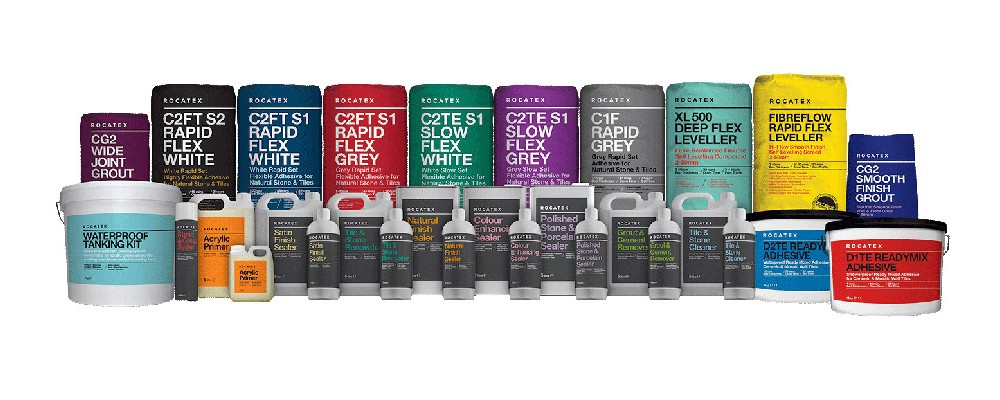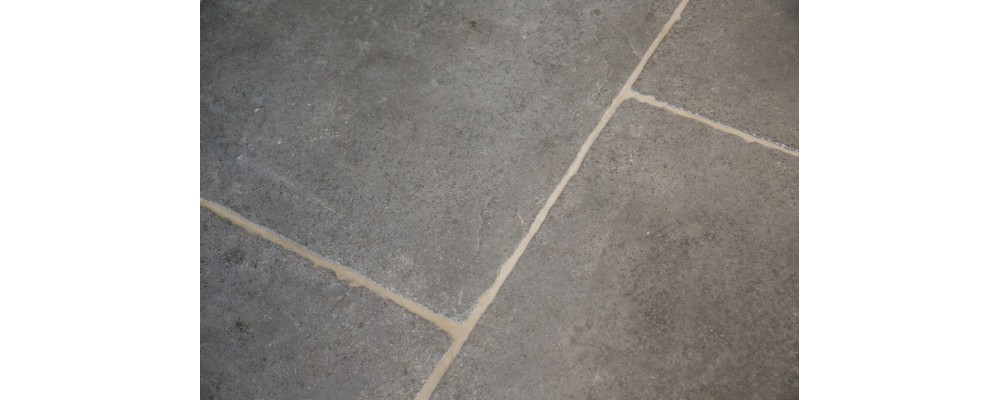 While natural stone flagstones boast great durability, you need to consider natural stone paving care to ensure they stay looking and performing well. But, the good news is, looking after your stone tiles isn't difficult or time consuming.
Stone cleaning
A fundamental part of natural stone paving care is good cleaning. A broom and soapy water or strong stone detergent is usually all it takes. Just be careful to use products that are acid free, to avoid damaging the stone. It's fine to use a power washer on your stone paving, but we recommend you angle it at 30° and spray diagonally, on a medium pressure. However you clean your flagstone paving, always make sure the cleaning products are rinsed away thoroughly.
Keeping weeds at bay
Weeds, moss, lichen and algae grow naturally on stone paving, but do favour damp or heavily shaded areas. To get rid of them, scrape off any thick growths and apply a good-quality moss or weed killer (always use in accordance with the manufacturer's instructions). These products sometimes take a while to work and are usually more effective if they're applied in dry conditions. Some will leave a residue to discourage growth, and you can also help to avoid weeds and moss growing by applying a good weed preventative between the slabs.
Dealing with stains
Depending on the types of stains, there are different ways to remove them. Oil, for example will penetrate readily into a paved area and can be stubborn to remove. However, it shouldn't stain if any spillage is removed promptly with absorbent paper towels or cloths. Always soak it up – don't rub, as this will spread it over a larger area and drive it further into the stone. Other stains, such as scuffs and general food and drink spillages should come off with hot soapy water or detergent, but it's always advisable to seek professional natural stone paving care advice.
Sealing stone
Sealing stone can offer protection against fading from the sun and water damage. But not all sealants are suitable for natural stone, the degree of protection varies and they can have different finished appearances. If your flagstone paving is laid on a hardcore base, then it doesn't need to be sealed and it's purely down to personal choice. If laid on a prepared concrete pad, then we would advise sealing stone to minimise water ingress.
Efflorescence in stone paving
Efflorescence is a natural phenomenon that may give the impression the colour of flagstone paving is fading. It occurs when moisture penetrates the millions of tiny invisible pores in natural stone paving, and dissolves part of the lime to make calcium hydroxide. This then rises to the surface when the paving dries. Efflorescence has no detrimental effect on the performance of limestone paving and will disappear naturally. You can remove it, using certain cleaners, but always follow manufacturer's instructions closely to avoid any damage or discolouring, and never use a wire brush on natural stone paving.
To find out more about our range of external natural stone paving, please visit our Cirencester showroom.