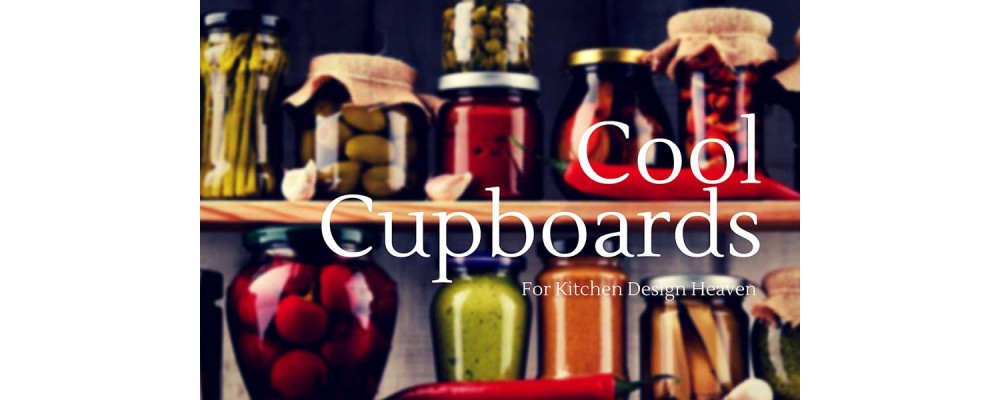 Technology and innovative accessories have long reigned when it comes to kitchen must-haves. While there will always be a place for quirky gadgets and anything that makes modern living easier, it seems that hot on the kitchen design wish list at the moment is the kitchen pantry.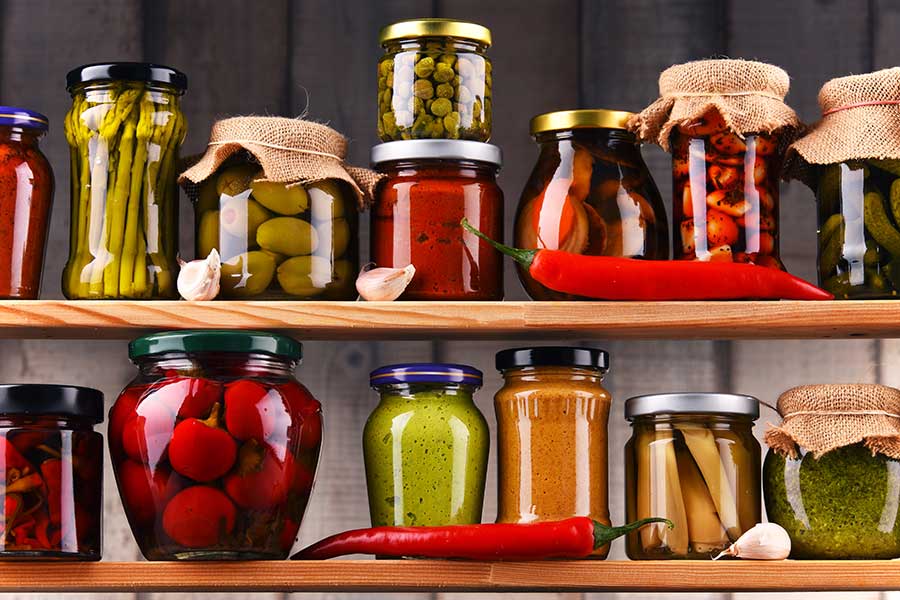 A modern twist on the traditional larder, kitchen pantries seem to taking the kitchen design world by storm. So, why are they so popular and how can you blend one with your kitchen flooring for a chic space to cook and entertain?
Ticking the boxes for modern cooks
When it comes to kitchen design, storage is at the top of wish lists. Beautifully arranged shelves and floor-to-ceiling shelving make for a fabulously organised kitchen. Pantries allow you to store everything out of the way, keeping surfaces clear and dust away from ingredients and utensils, for a heavenly clutter-free space. You can even store appliances, like a microwave or toaster, inside too, to keep everything neatly tucked away.
A pantry allows you to organise everything you need at the right level for you, and not for children or pets. This makes cooking a stress-free experience as you can see everything in front of you and don't have to go searching to the depths of cupboards for important ingredients. Baskets are a great way to keep the things you use often together in one place, making them easy to grab and store.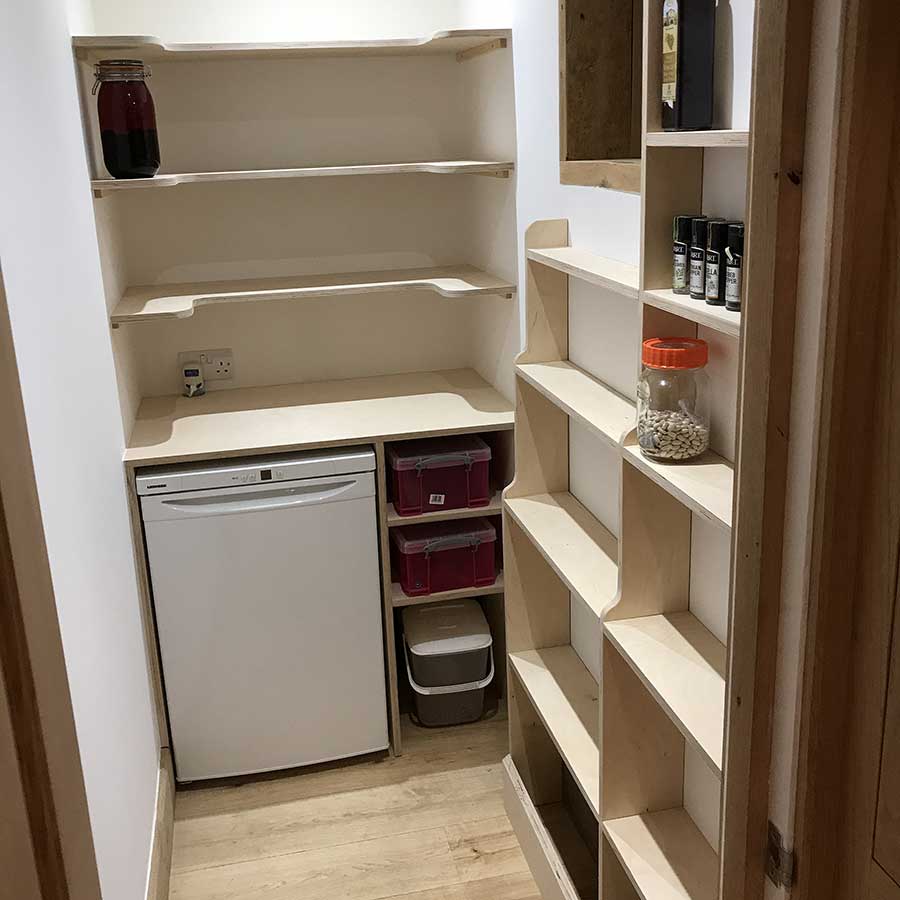 Whether you're a Nigella in the making with a well-stocked pantry full of deli treats, you're tapping into Jamie's Quick & Easy 5-Ingredient Food trend or a potential Great British Baker looking to give Mary Berry a run for her money, all home cooks will revel in the function and style of well-designed kitchen pantries.
Natural stone flooring to add style to functionality
While kitchen designs with pantries are all for increasing functionality and making life in the kitchen easier, there's still a myriad of ways to bring sophistication and style to your space too. And one way to do this is with your choice of kitchen flooring and tiles. Whatever style of pantry you go for – whether ultra contemporary of country traditional, there's a perfect floor to complement it.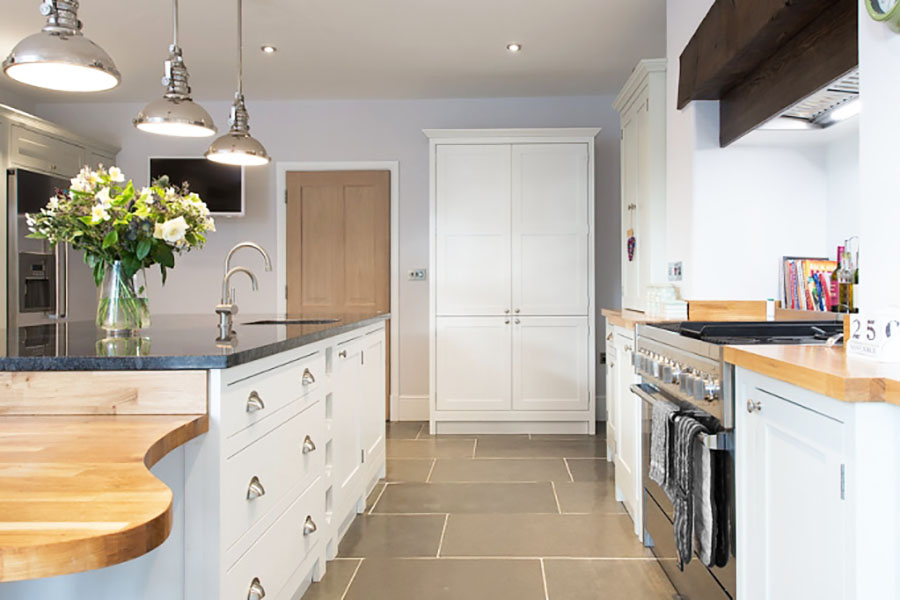 Natural stone flooring is a wonderful choice in any style kitchen, where you really need it to stand the test of time. The exquisite textural elements of flagstone flooring sit magnificently within both modern and rustic kitchen designs. Highly versatile and offering non-slip qualities, natural stone flooring is a durable and aesthetically pleasing flooring solution for the busiest of kitchens.
Limestone flooring is a beautiful and hardwearing option for both interior and exterior spaces, making it ideal if you're looking to create a seamless transition from your kitchen to an outside area. We have a stunning range of limestone flooring, in three gorgeous finishes and a selection of delightful colours – from the darker shades of Ashton Grey and Old Heritage, which are excellent for high-traffic areas prone to dirt and marks, to the lighter shades of Hebron Cream and Keynes Mix that can help create the impression of a larger space in smaller kitchens.
Gorgeous engineered oak flooring and stunning porcelain floor tiles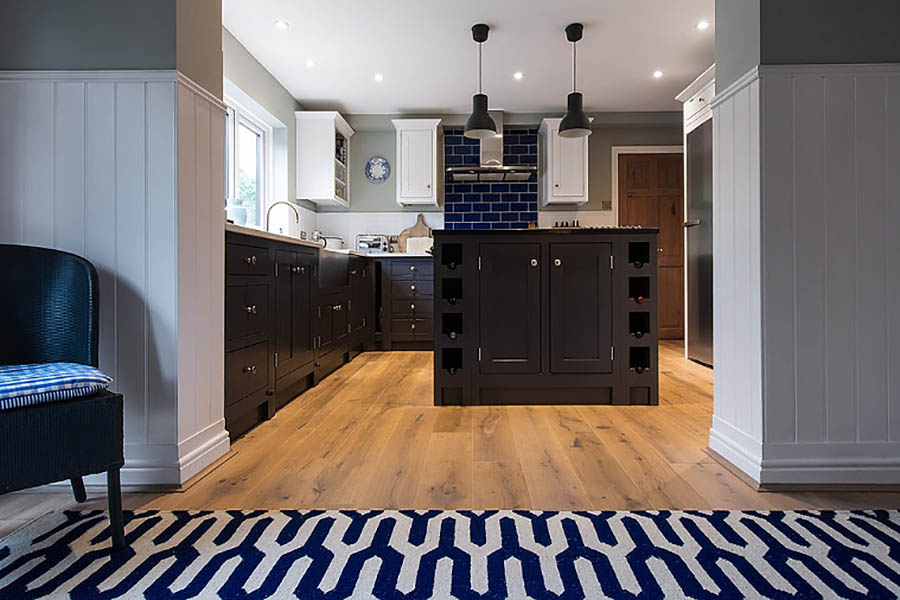 Engineered oak flooring is a wonderful choice for any kitchen design, giving the glorious look and feel of a solid wood floor, with extreme durability and ease of care. Combining timber veneer with a hardwood base, engineered oak is far more stable than solid wood, with no swelling or movement, and delivers a fabulous authentic look. From contemporary whitewashed to dark and antiqued, our selection of engineered oak flooring presents a beautiful finish and striking backdrop in any kitchen.
Another exquisite manmade flooring option is porcelain kitchen tiles. Our porcelain kitchen floor tiles are truly outstanding, replicating the distinctive characteristics of wonderful natural wood and stone, as well as stylish geometric and vintage tiles. For impact with high durability and ease of care, porcelain tiles are a fantastic way to create the authentic feel of a natural stone and the marvellous charm and character of timber, or to inject personality with decorative patterns.
At Beswickstone we have a stunning range of flooring to perfectly complement any kitchen design. Visit our Cirencester showroom today, or order a flooring sample online.